Alumni Portraits Arbeits- und Organisationspsychologie
Bild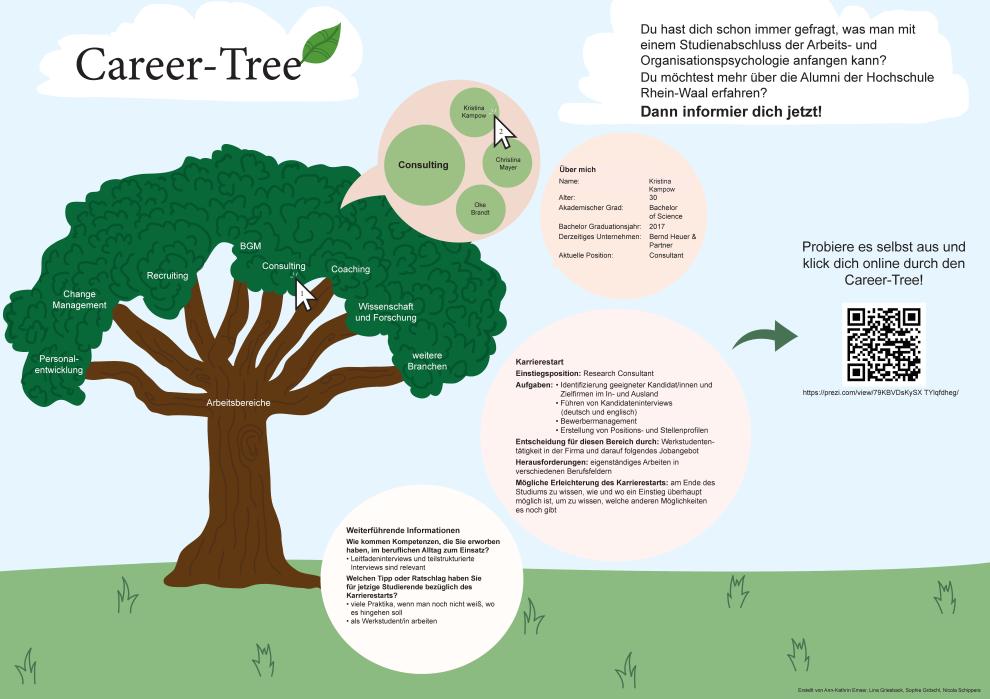 During the last winter semester, an interdisciplinary group of students worked on a project to track the career paths of the alumni from the degree programme Arbeits- und Organisationspsychologie.
The result was a "Career Tree" which gives an overview of all the different possible job branches with short descriptions of the alumni and their current jobs.
The best part of the Career Tree is that it can continue to grow, so if you studied Arbeits- und Organisationspsychologie, you still have a chance to become a branch in the Career Tree. Just write an email to alumni@hochschule-rhein-waal.de if you want to join the tree or to update your information! 
Moreover, the team also managed to produce two videos, which explore the alumni stories in more detail.
Career Tree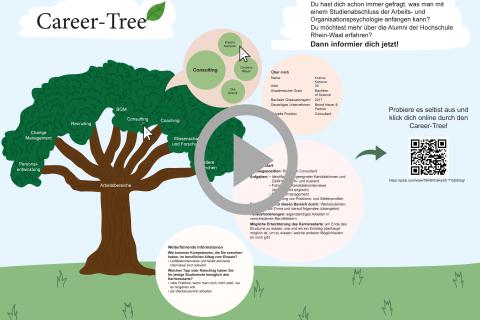 Videos