Prospective Students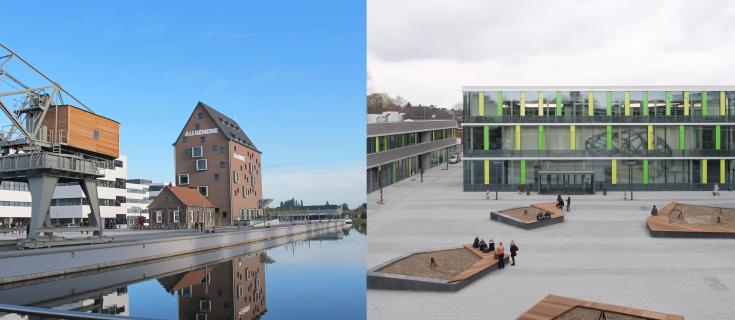 Dear prospective student,
Are you looking for a university where professors know you personally and speak to you by name? A university that offers small class sizes, close faculty interaction and an effective small-group working environment? Are you the type of person who is open to new people, experiences and cultures from all over the world?
Then you're in the right place.
Rhine-Waal University of Applied Science is a young university – founded in 2009 – but in the short time since our founding we've already attracted over 7,200 students from over 100 different nations to our institution. How is that possible? Perhaps its our two brand-new campuses in Kleve and Kamp-Lintfort, which stand in the heart of both cities and feature state-of-the-art facilities, equipment, laboratories and technology for students to use in their studies and research. Maybe it's our young cadre of professors and lecturers, who are enthusastic, approachable and enjoy working closely with students at every opportunity. It could also be our 36 degree programmes – 25 of which are taught 100% in English – which were meticulously designed by professors to be modern, practice-oriented, interdisciplinary and multicultural so that you leave our institution with a professional profile that is in high demand both in Germany and in many other countries worldwide.
Our campuses are located in the heart of Europe, in the idyllic Lower Rhine region of Germany. Here you'll find beautiful landscapes, safe cities and countless leisure and sport activities for students and families all year round. What's more, we're located very close to three international airports in Amsterdam, Düsseldorf and Weeze, which means we're easily accessible by air from nearly every continent.
So as we continue to take root in the region and attract more and more students from all around the world, we hope that you'll choose to join us here in Germany, earn your degree and form memories that will be with you for a lifetime
We look forward to welcoming you here at Rhine-Waal University.
Dr Oliver Locker-Grütjen
President