Academia partnered with business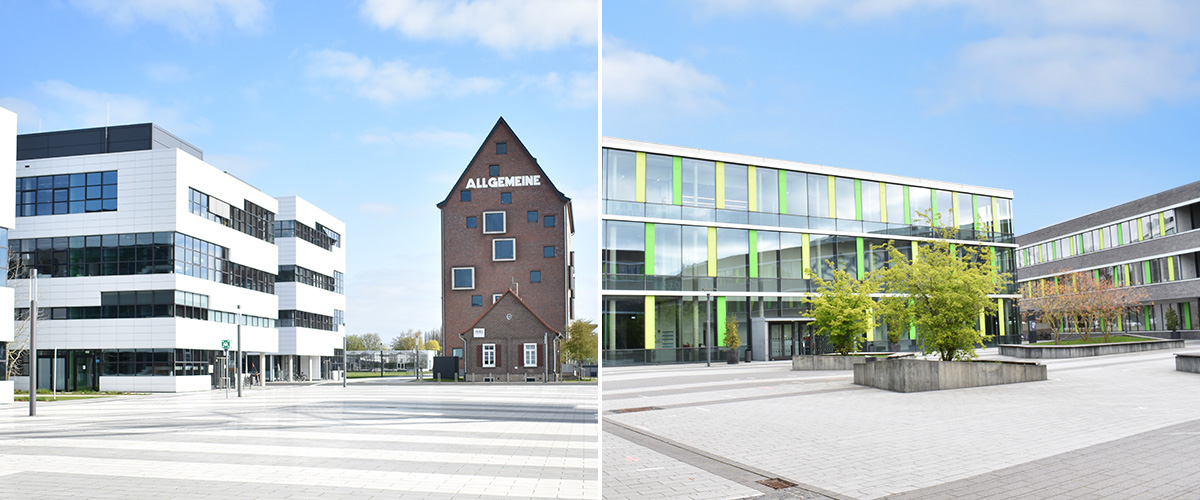 Rooted in the region, connected with the world – Rhine-Waal University of Applied Sciences' motto naturally encompasses its approach to research and transfer as well. Research is conducted at various organisational levels and together with both regional and international partners. As a university of applied sciences, our research is always heavily oriented towards practical application: our goal is to develop tangible solutions to social challenges now and in the future. To that end, our research is guided by the sustainability goals of the United Nations so that it contributes in meaningful ways to addressing challenges such as climate change, digitalisation, and improving social participation in an innovative and collaborative manner together with industry and the public. Not the least, our research should also contribute directly to the ongoing commercial and social transformation of our own region, the Lower Rhine of Germany. Our international partners, but in particular our (international) students, are the ambassadors of our mission and message.
Our institution's contributions rely not only on the expertise of our researchers, but also our excellent research infrastructure. The FabLabs in Kamp-Lintfort are prime examples: a wide range of ideas are investigated and developed here, from digital production and sustainability, to innovative processes, prototyping and start-ups.
Collaborating with Rhine-Waal University of Applied Sciences is always beneficial. Companies benefit from collaborating with students in internships and thesis projects, but in other innovative formats as well. In addition to hearing fresh ideas and new solutions, companies also get to know students – and potential future employees – better, while simultaneously expanding their network of contacts at HSRW. This kind of meaningful interaction can birth new ideas for research projects and contribute directly to companies' regional recruitment efforts.