Rhine-Waal University of Applied Sciences
Innovative, Interdisciplinary, International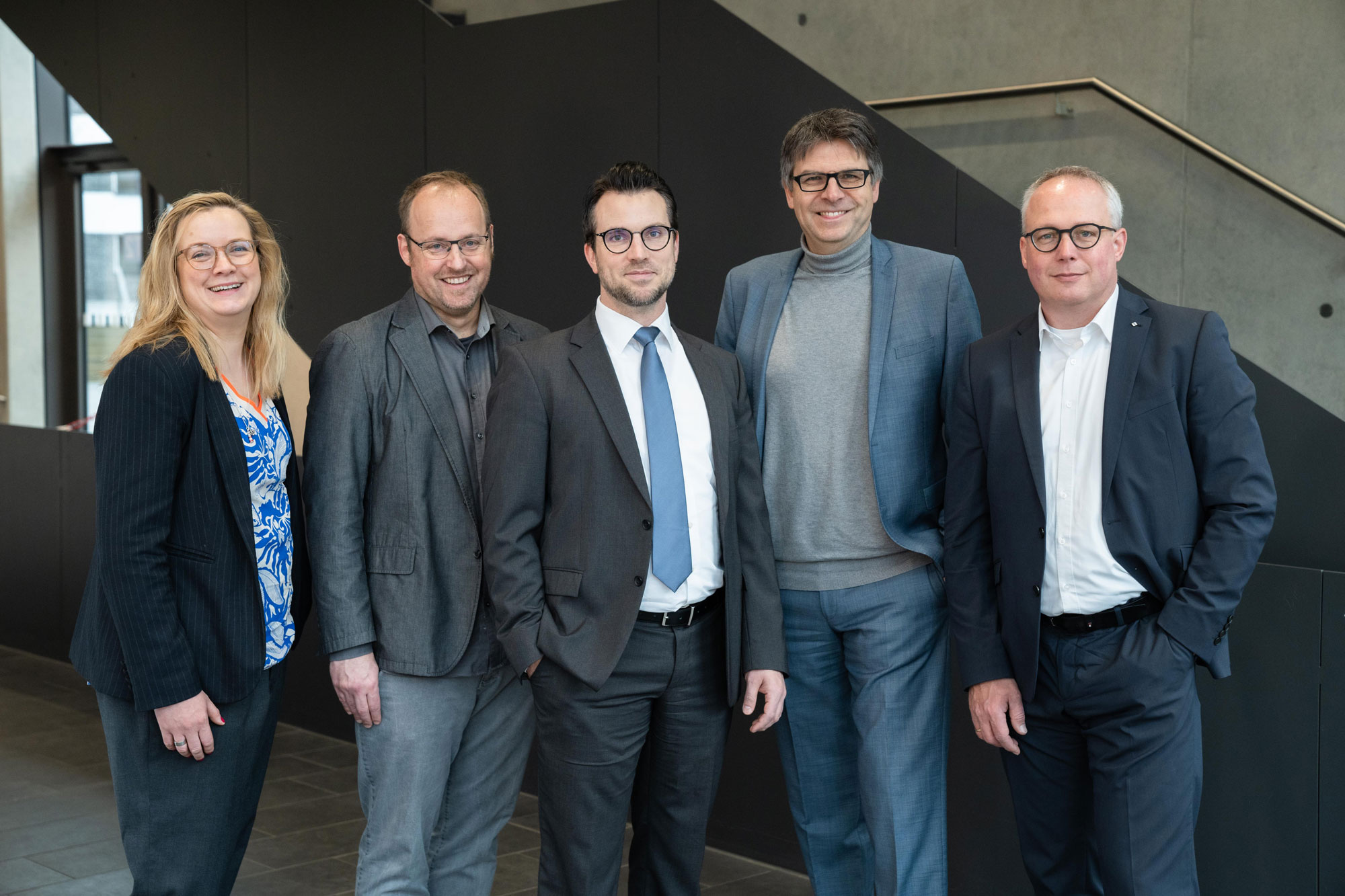 Dear prospective students, parents and visitors,  
On behalf of Rhine-Waal University of Applied Sciences, we would like to welcome you to our official website.
Rhine-Waal University of Applied Sciences, with its two campus locations in Kleve and Kamp-Lintfort, is a university that is both deeply rooted in the Lower Rhine and connected to the world. Our some 7,300 students, who represent altogether more than 120 different nationalities, breathe life into our state of the art classrooms and lecture halls, our libraries, language courses, canteens and residence halls.
We currently offer 25 bachelor's and eleven master's degree programmes in fields spanning the scientific spectrum, including engineering, technology, economics as well as social, natural and health sciences. Our multidisciplinary curricula combine a solid scientific and methodological education with frequent opportunities to put theory into practice in practical projects, labs and exercises designed to prepare students for their future careers. With the help of our partners in industry, we provide many more opportunities for students to acquire valuable work experience and qualifications before graduation. Our flexible modes of study – full-time, part-time or dual-vocational – provide opportunities to earn a bachelor's or master's degree for diverse groups of people. Moreover, with around 75% of our degree programmes taught in English, we draw students from Germany, Europe and around the world. The result is a university ingrained with an international campus culture and a vibrant, intercultural exchange of ideas, experience and knowledge.
As a young, dynamic institution of higher learning, Rhine-Waal University of Applied Sciences is driven by interdisciplinary applied research. We steadfastly pursue a meaningful transfer of knowledge and experience in both teaching and research through close cooperation with industry in Germany and abroad, from small and medium sized enterprises to large multinational corporations. Our close ties to business, research and academic institutions generate opportunities for our researchers in joint R&D projects, and for our students in the form of practical projects, internships and thesis topics.
We're proud to be a part of the Lower Rhine region, and we regularly open our doors to the public, for example in our ring lecture series. These events provide insight into student life and our degree programmes, while offering an open platform to share our knowledge of contemporary issues in science, society, health and economics with the community.
I encourage you to explore these pages and get to know us, our degrees and research, our goals and our many degree programmes and events for both students and non-students alike. We look forward to seeing you in the future.
The Executive Board of Rhine-Waal University of Applied Sciences