Corus – Music for the hearing impaired
A bachelor thesis by Apiwat Anuntrachartwong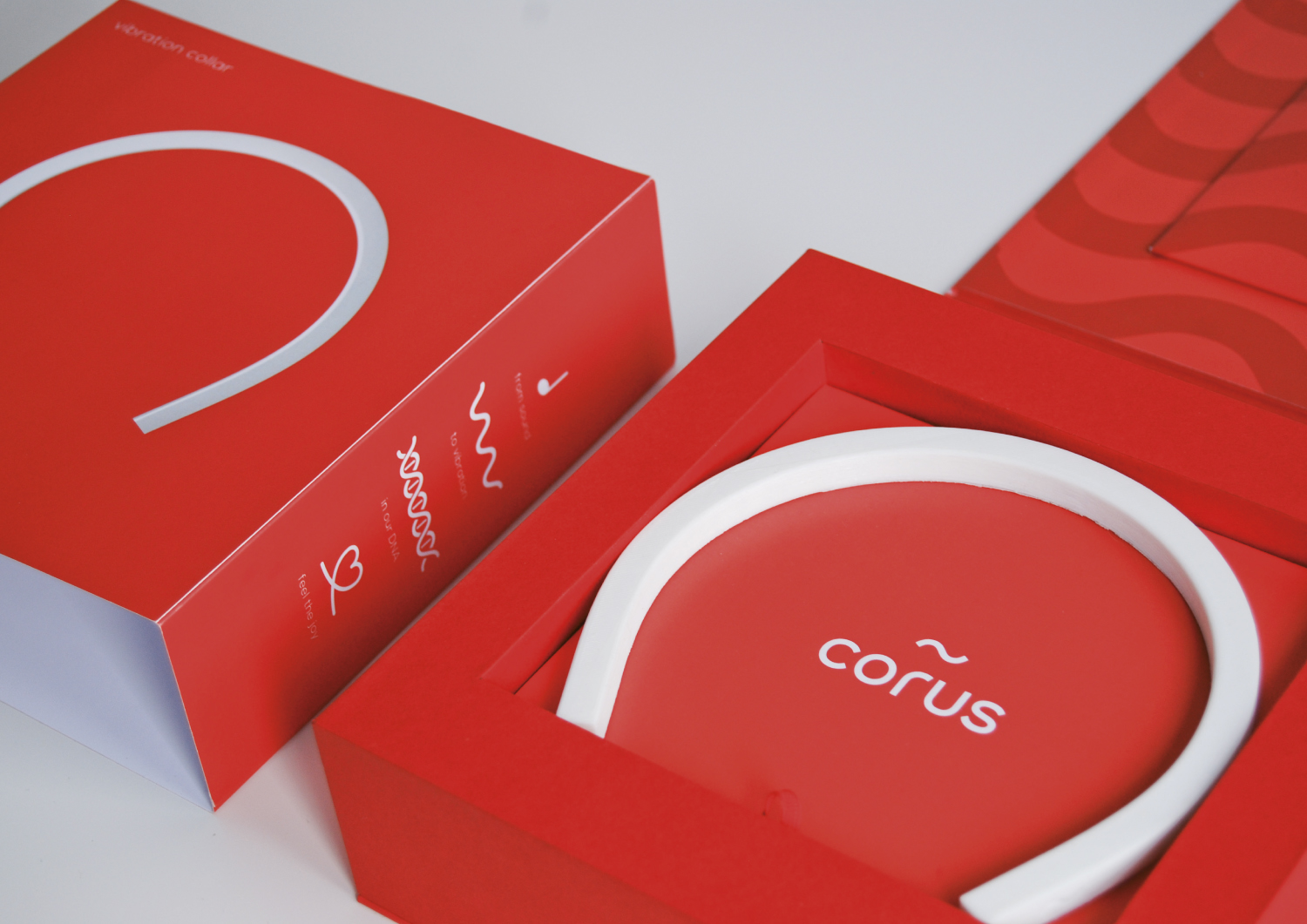 The idea behind »Corus« is to create a necklace that enables people who are deaf or hard of hearing to experience music through vibration. The acoustic signals of the music are transformed into different forms of vibration, with each acoustic component being converted into a specific tactile signal. The experience is comparable to what all of us have probably experienced some time or other, when turning up the bass on a speaker or putting our hand on a box. Corus will, however, make for a considerably more differentiated and intensive experience. 
The basic assumption is that the emotional aspects of music can be translated in different ways, in other words, that different frequencies which the skin can recognise will arouse different feelings. 
»Corus« is a study that builds on research carried out at Ryerson University in Toronto. There, researchers developed a chair based on the principle of the transformation of acoustic signals into vibration. 
In his bachelor thesis, Apiwat Anuntrachartwong developed the design of the product and its packaging as well as its name and branding.