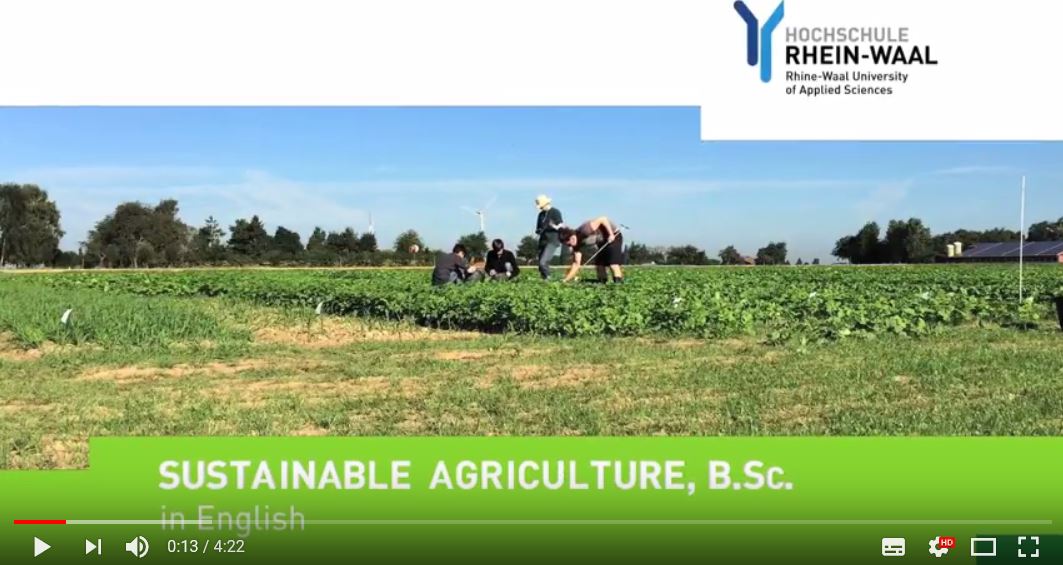 Shaping the Future of Agriculture
Since the Winter Semester 2010 / 2011 the Rhine-Waal University of Applied Sciences offers the English language course of study Sustainable Agriculture at their campus location in Kleve. In this path of study the agriculture and horticulture production systems are analyzed and evaluated as a part of the value chain with regard to their sustainability. As an outcome optimization strategies target all the three major areas of sustainability: environmental stewardship, economic profitability and social responsibility.
Key global issues including climate change with changing weather conditions, increasing land degradation and loss of biodiversity will be dealt with as well as the questions of world nourishment, the strong price fluctuations for agricultural products and revenue assurance for farmers and gardeners in a globalised world. At the same time production systems of different value chains from food production to ornamental plants production to renewable raw materials production are looked at and evaluated with different approaches and methods regarding their sustainability in their environmental, economical and social terms. The resulting ethical issues are also addressed in the courses.
What to Expect
Sustainable agriculture is a study course combining technical, natural, economic and social disciplines of science. In a range of interdisciplinary projects, students learn to analyze, evaluate and optimize agricultural and horticultural production systems as integral part of the value chain. In cooperation with companies and institutions this applications-oriented study allows a high level of practical relevance to be reached. Alongside the provision of technical and scientific content and the establishment and development of methodological skills, the social competences of each individual are strengthened.
Self-organized learning as a key competency and as an integral part of a university study is promoted from the outset. Here to a large degree the transfer of professionally qualifying skills and the advancement of personal competences take place through integration and specialization. In doing so, different forms of learning such as lectures, seminars, lab courses, internships, exercises and project works are selected to communicate classical educational content (e.g. soil science, botany, business administration, livestock sales) as well as modern themes of the agricultural branch (e.g. precision farming, energy production, quality management, value chains analysis).
Educational excursions organized within the study program make up a unique learning experience.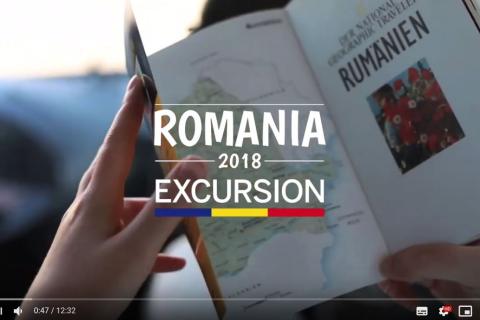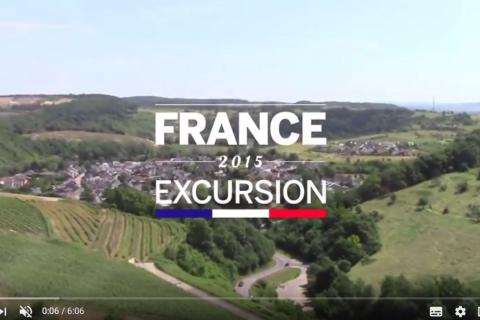 Career Paths
Close contact to companies and institutions results in lectures which provide students with up to date information and practical relevance and provide contact to possible future employers. A broad education and a flexible individual educational profile open doors for graduates into diverse professional opportunities. Potential employers include:
Consultation and service enterprises
Nutrition and food industries
Manufacturers of feed, fertilizers, pesticides and seeds
Agricultural machinery and plant construction firms
Associations, administrative bodies and international organizations in the agricultural and environmental fields
The alignment of studies toward sustainability analysis and assessment provides graduates therefore a future-oriented profile with versatile fields of application all along the value chain.
We also offer students the chance to acquire additional qualifications during their studies, for example:
Certificate of competence in plant protection
Information
Duration of study
7 semesters of full-time study
Study model
Vollzeit oder berufsbegleitend
Internship

Mandatory 8-week preparatory internship/work placement. This must be completed no later than the 4th semester enrolment deadline.