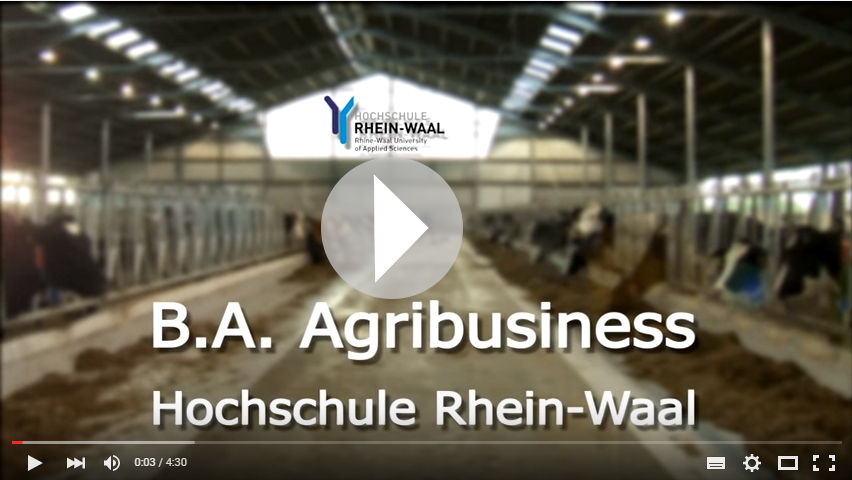 Agricultural expertise and economic know-how
Agriculture is a booming business. But global competition, resource scarcity and increasing demand are challenging the sector in new ways. For companies to remain competitive, they will need talented specialists who are well-versed not only in the state of agricultural and food industries, but also understand the issues driving regional development, sustainability management and environmental policy.
Agribusiness B.A. trains these types of specialists: graduates able to combine business expertise and advanced management skills tailored to the agricultural and nutritional sciences. During your studies you will explore in great detail how companies can not only navigate rising consumer expectations in the food industry and increasingly complex production logistics, but do so and thrive. As part of your studies, you will even practice building your own company. Close ties with regional agribusiness and agricultural institutions both in Germany and abroad ensure that the knowledge and skills you acquire in this degree programme are practical and oriented towards real industry application. This practical element is combined with a solid theoretical foundation, ensuring you have the necessary academic skills to pursue a master's degree if you decide to. Refer to the course schedule for this degree programme for a more detailed breakdown of topics you will study.
Career paths and skills
This degree programme will open the door to a variety of interesting career paths in the private and public sectors, each with very bright prospects for future growth. You will be qualified, for example, to coordinate sales and distribution, develop marketing strategies, optimise business and organisational processes, provide consulting services to companies for the areas of cultivation, quality assurance and logistics.
Admission requirements
Secondary school qualifications sufficient for admission to a German institute of higher education (university entrance qualification)
English level B2 (with internationally recognised certificate)
Completion of an 8-week internship. Note: this is not required for initial admission, but must be completed by the 4th semester in order to continue the second half of your studies.
Detailed study information can be found in this degree programme's examination regulations and under Admission Requirements.
Application process and deadlines
Please visit Application and Admission for information about the application process. Applications can only be submitted online. The annual application deadline for the winter semester is usually 15 July.
Information
Duration of study
7 semesters of full-time study
Study model
Full-time or part-time degree programme
Internship

Mandatory 8-week preparatory internship/work placement. This must be completed no later than the 4th semester enrolment deadline.