International Relations, B.A.
Information about the degree program
Globalization and European integration, the increasingly international orientation of companies and non-governmental organizations, as well as the mobility of students, employees and investors, are increasingly bringing questions of international relations into our focus. The Bachelor's program International Relations takes special account of this development.
In this English, interdisciplinary and international degree program, we teach basic knowledge and skills in the fields of International Politics, International Economic Relations and International Law. As graduates, you will be able to analyze questions and problems of international relations from different perspectives and develop application-oriented solution strategies.
As part of our studies, we attach great importance to a high practical relevance of the study content and a lived internationality. Our modern laboratory landscape allows you to conduct your own experimental research. In addition, you can put your skills to practical use in numerous projects and interactively designed courses. Due to the high proportion of international students and the opportunity to spend a semester abroad at one of our numerous partner universities, you already acquire extensive international skills during your studies.
Special Projects: Kleve Model United Nations (KleMUN)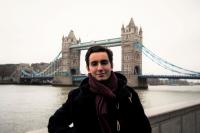 Kilian Wirthwein Vega
"Another advantage of this university is the personal contact between professors and students. While many universities work in a very anonymous way, in Rhine-Waal one can always find helpful and individualized support. The correct contact person is always available."
More
Your team of International Relations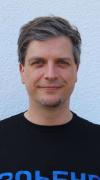 Prof. Dr. Alexander Brand
Head of Studies, Professor for Political Science with a focus on International Relations

Prof. Dr. Jakob Lempp
Head of Studies, Professor for Political Science with a focus on International Relations
Prof. Dr. John Henry Dingfelder-Stone
Information
Duration of study
7 semesters of full-time study
Internship

Mandatory 8-week preparatory internship/work placement. This must be completed no later than the 4th semester enrolment deadline.