Faculty of Communication and Environment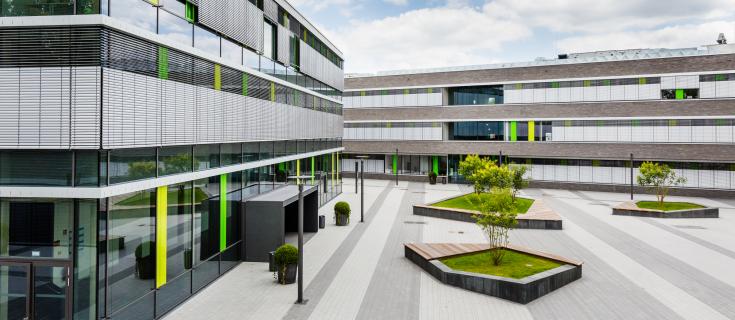 The Faculty Board is composed of voting and non-voting members. Members are elected to represent specific groups within the faculty. Voting members include six representatives of the group of professors, one representative of the scientific staff, one of other university staff and three students. Non-voting members are Dean and Vice-Dean. The term of office for full-time university employees and their representatives is two years. For student members, the term of office is one year. Chairperson is the Dean.
The Faculty Board meets on the second Wednesday of each month. All members of the Faculty Board and the Faculty are invited.
Allgemeine Betriebswirtschaftslehre mit Schwerpunkt Corporate Social Responsibility und Wirtschaftsethik
Organisationseinheit
Fakultät Kommunikation und Umwelt
Verfahrenstechnik, regionale Stoffströme nachhaltig gestalten
Organisationseinheit
Fakultät Kommunikation und Umwelt
Erneuerbare Energien und Electro Mobility
Organisationseinheit
Fakultät Kommunikation und Umwelt
Angewandte Informatik, insbesondere IT-Sicherheit
Organisationseinheit
Fakultät Kommunikation und Umwelt
Kommunikationspsychologie und organisationales Lernen
Organisationseinheit
Fakultät Kommunikation und Umwelt
Wirtschaftsinformatik
Organisationseinheit
Fakultät Kommunikation und Umwelt
Betriebswirtschaftslehre und Interkulturelle Kompetenz
Organisationseinheit
Fakultät Kommunikation und Umwelt
Unternehmenslogistik
Organisationseinheit
Fakultät Kommunikation und Umwelt
Operations & Innovation Management
Organisationseinheit
Fakultät Kommunikation und Umwelt
Arbeits- und Organisationspsychologie
Organisationseinheit
Fakultät Kommunikation und Umwelt
Funktion
Wissenschaftlicher Mitarbeiter
Eventmanagerin
Organisationseinheit
Fakultät Kommunikation und Umwelt
Student Members
Muhammad Bilal Khan
Judith Kulms
Maike Tischler