Faculty of Communication and Environment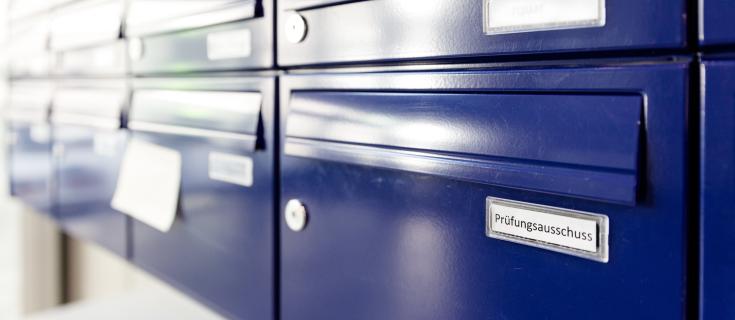 The Examination Board is composed of a chairperson, a deputy chairperson and six other members. Members are elected to represent specific groups within the faculty: the chairperson, the deputy chairperson and two members are professors, one member is from the scientific staff, one from the technical staff and the remaining two members are students from the Faculty Board.
The term of office for full-time university employees and their representatives is four years. For student members, the term of office is one year. Members are eligible for re-election.
Mathematik und Statistik
Organisationseinheit
Fakultät Kommunikation und Umwelt
Medieninformatik
Organisationseinheit
Fakultät Kommunikation und Umwelt
Verkehrslogistik
Organisationseinheit
Fakultät Kommunikation und Umwelt
Biologie und Umweltmonitoring
Organisationseinheit
Fakultät Kommunikation und Umwelt
Informatik
Organisationseinheit
Fakultät Kommunikation und Umwelt
Funktion
Wissenschaftlicher Mitarbeiter
Sekretärin des Prüfungsausschusses
Organisationseinheit
Fakultät Kommunikation und Umwelt
Funktion
Sekretariat des Prüfungsausschuss
Student Members
Mateo Covic
Maike Tischler
Sekretärin des Prüfungsausschusses
Organisationseinheit
Fakultät Kommunikation und Umwelt
Funktion
Sekretariat des Prüfungsausschuss
Sekretärin des Prüfungsausschusses
Organisationseinheit
Fakultät Kommunikation und Umwelt
Funktion
Sekretariat des Prüfungsausschusses