StartGlocal – Global Spirit for Local Start-ups
Online-Workshops via Webex
Do you have an innovative idea and want to start your own business, but don´t know how?
Then check our StartGlocal Academy and learn, what it means to become start-up entrepreneurs! We bring your business idea and the know-how of our experts together!
The StartGlocal Academy will help your team to develop and to validate your business model in an interactive working environment. Experts and mentors on various business topics are going to accompany your team and teach you all the key competencies needed for a successful start of your start-up business.
START: 25th of NOVEMBER 2020
END: 29th of JANUARY 2021
PROGRAM: 10 ONLINE WORKSHOPS + DEMO DAY on 22.02.2021
LOCATION: ONLINE VIA WEBEX MEETINGS
LANGUAGE: ENGLISH
COSTS: FOR FREE!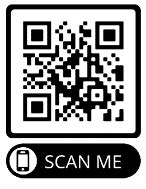 The StartGlocal Academy is limited to only 20 participants!
Apply now on our website www.startglocal.de/academy
Deadline is the 11th of November 2020!
Your StartGlocal Team
StartGlocal: Global Spirit for Local Start-ups
Zentrum für Forschung, Innovation und Transfer (ZFIT)
Hochschule Rhein-Waal
Marie-Curie-Str.1
D-47533 Kleve
Email: startglocal@hochschule-rhein-waal.de