Fairtrade at StartGlocal
Bild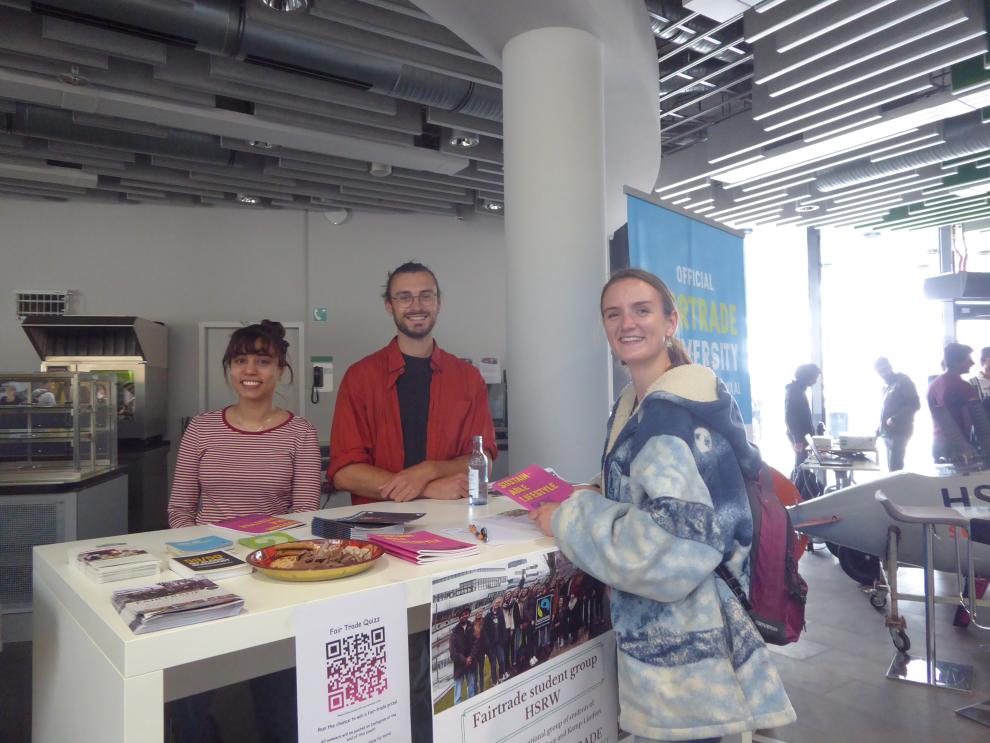 The Fairtrade student group participated in the event "Make an Impact!" on 1 June. This event about sustainability and the social impact of start-ups, projects and student initiatives was organised by StartGlocal and took place at Rhine-Waal University of Applied Sciences.
First, Antonia Cox reported on her experiences founding the company "Pottburi". Then we gathered for the "Sustainability Fair", where student-led start-ups and projects with a focus on sustainability were presented.
The Fairtrade student group presented itself with Fairtrade snacks and brochures. It also discussed with the students the importance of fair trade and the many problems related to it and sustainability. In particular, the questions: Who is responsible for ensuring that trade between countries is fair? Should the main responsibility lie with the consumer or the producer? How can consumers influence their supply chain when it is complex and distant? Were central questions of students.
They also discussed how difficult it is for students and people with less money to pay a premium for fairly traded products. How can one make a difference without spending too much money? One possibility here is to buy products from regional producers and swap clothes or shop in second-hand shops.
It was a successful event that hopefully inspired many students and stimulated discussions.