Fashion Revolution Week 2022
What is Fair Fashion?
Bild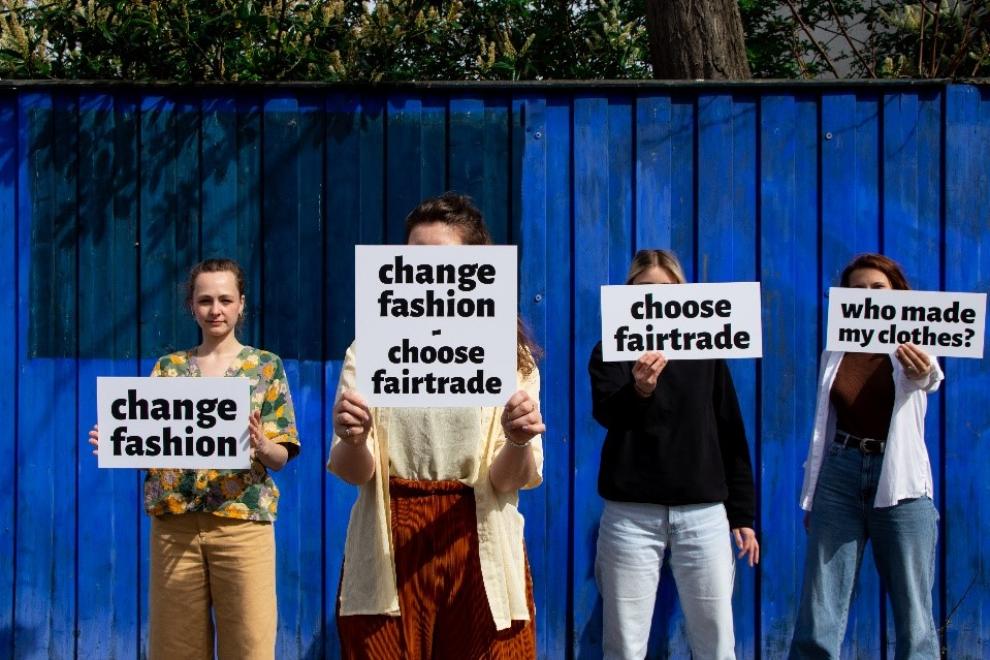 Foto: Fairtrade Deutschland
Fashion Revolution Week is an annual event that looks back on the Rana Plaza disaster of April 24, 2013, which caused the deaths of over 1,100 workers, mostly women, in a textile factory in Bangladesh.  Fairtrade is part of the annual campaign and wants to empower and support workers and farmers in the Global South and along the production chains in the textile industry, not least through the different Fairtrade Cotton and Fairtrade Textile labels, standards, as well as programs.
In the textile sector, we continuously face several challenges and problems, starting with cotton cultivation and running through the whole complex supply chain of textiles. In 2007, Fairtrade cotton was introduced in Germany, which provides better living and working conditions for workers and farmers, transparency, and is available to consumers as a fair alternative to fast fashion. Fairtrade cotton is grown in Africa in the countries of Senegal, Mali, Burkina Faso, and Uganda, as well as in some countries in Asia, including Tajikistan, Kyrgyzstan, Pakistan, and India. Fairtrade has a total of 46,305 cotton producers and 20 producer organizations in 2019. 65 % of producers are Bio-certified, thus following stricter guidelines and benefiting from higher minimum prices. Fairtrade cotton is then processed in one of the 336 certified factories. In 2019 half of the more than 50,000 tons of cotton produced were eventually sold under Fairtrade conditions.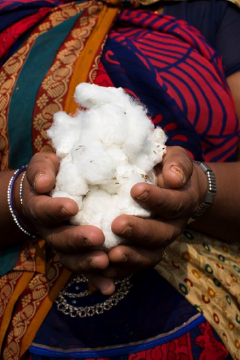 ©TransFair e.V./Suzanne Lee