Gender and Diversity
Bild
Information about the degree program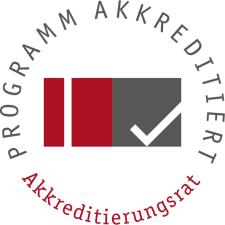 New challenges are emerging in society, politics and business to face the increased complexity and diversity in society and to do justice to it. Action is increasingly based on global references and orientations. The English-language degree program Gender and Diversity, B.A., deals with these processes of change. In the interdisciplinary course, you will learn scientific methods and theories to examine these developments. In addition, a wide range of instruments as well as specific skills are taught to deal with the so-emerging challenges - especially in organizations, institutions and companies.
In the context of globalization, organizations, companies and individuals as well as nation states are increasingly orienting and networking internationally. In the world of work, employees experience this in the form of higher mobility requirements. Mobility and migration are increasingly becoming strategies for employees in their careers. Societies are increasingly characterized by the heterogeneity of life forms.
The diversity of societies insists not only on the multiplication of life forms, but also due to the fact that they belong to different social groups - be it based on age, gender, nationality or migration background, or be it due to religion. Gender - the construction of gender and gender relations - can be seen as a central mechanism in the production of social reality. This is - beyond organizations and companies - of importance for different areas of society.
Online Self Assessment Gender and Diversity B.A.
Gender and Diversity Studies in Times of Corona
Inquiries of prospective students regarding the application and enrollment process should be directed to study@hochschule-rhein-waal.de.
Your Team of Gender and Diversity
Prof. Dr. Ingrid Jungwirth
Head of Studies, Professor of Social sciences with a focus on diversity and inclusion
Office hours only after agreement
Katja Flockau
Course Coordinator, scientific assistant for Central Course Management with focus on International Relations and Gender and Diversity
Office hours 
only after agreement