Regionalize your Shopping
Interdisciplinary Project 2016/17
More and more people favour organic and regional food. The Lower Rhine region offers a wide range of locally produced fruits, vegetables and other healthy products. But it is not always easy to get an overview of the regional diversity. This is why the project team decided to raise awareness of sustainable shopping and to inform about the different products on offer. Their project poster won the third place in the Faculty's Poster Competition 2016/17.
Within the framework of the project, students developed a questionnaire on the regional purchasing behaviour of citizens and carried out a survey in the city center and on different weekly markets in Moers.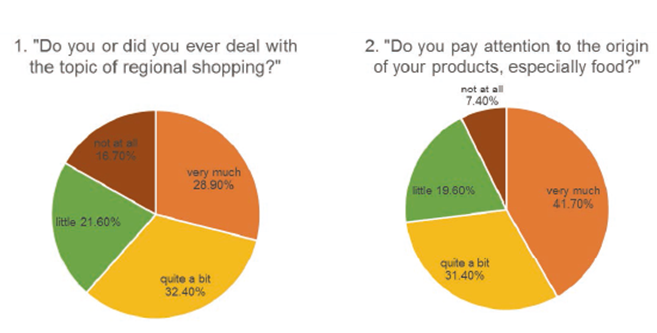 The survey offered very useful data concerning the attitude of the citizens regarding their regional shopping attitude by showing, for example, that people who appreciate regional foods the most, are more inclined to make a detour than people who rather consider seasonal, Fairtrade or Bio food as most important.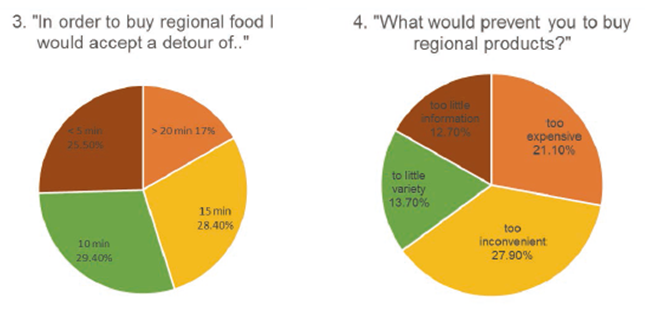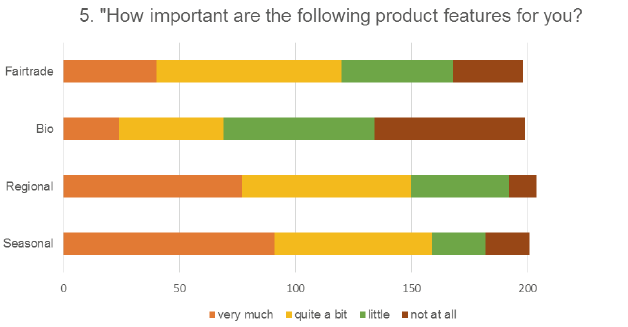 The project was developed in cooperation with the City of Moers and its Climate Protection Manager, Giovanni Rumolo (Graduate of Rhine-Waal University) and aimed at collecting and publishing information on regional shopping. The results are now available in form of flyers and on the City of Moers website (http://klima.moers.de).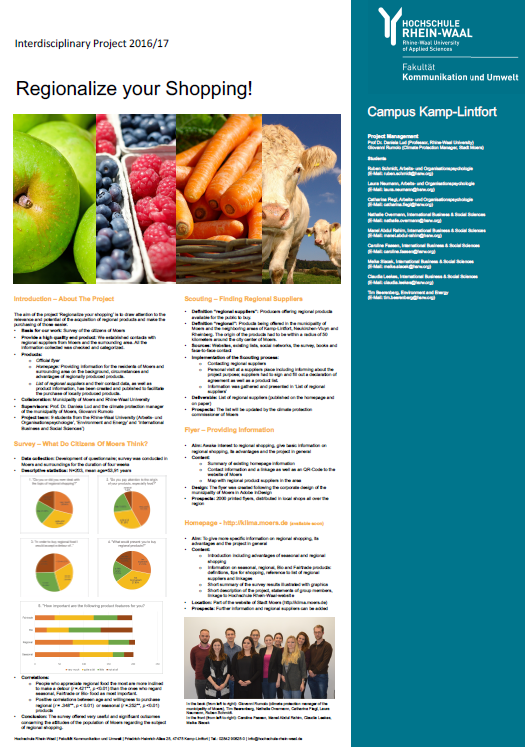 For a larger picture, please click.