Interdisciplinary Project 2016/17
Science classes can be quite theoretical and their content quite abstract or complicated. Subsequently teachers might find it hard to motivate their students to study the theory of robotics, electronics and computer science. The interdisciplinary project team tried to find a solution to the problem by developing a concept that combines the fundamentals of robotics and 3D printing with a very interactive educational concept. Their project poster won the second place in the Faculty's Poster Competition 2016/17.
This is how it works: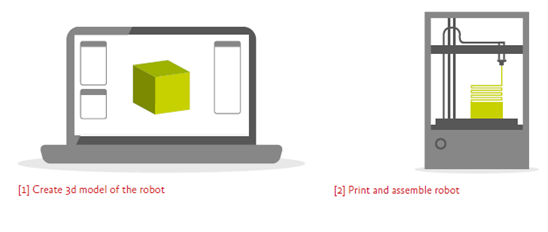 Students first design a 3D model by using CAD software. Then the model is printed in 3D and the robot is equipped with wheels. 3D printing, production methods and the characteristics of different materials can be taught in Chemistry.
Afterwards, students learn about the fundamentals of electronics and physics by assembling and wiring up the robot's circuit board.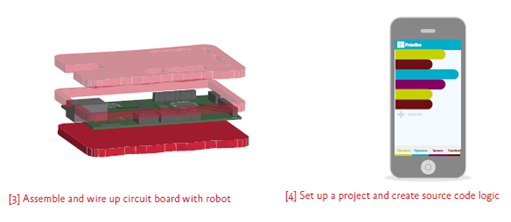 A special app which has been developed in the scope of the project then helps students to create the source code logic by dragging and dropping visual blocks.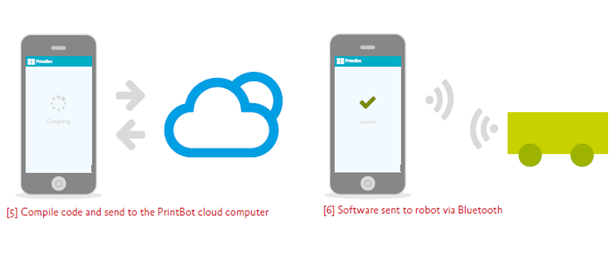 Finally the code is compiled, sent to the PrintBot cloud computer and from there to the robot by Bluetooth.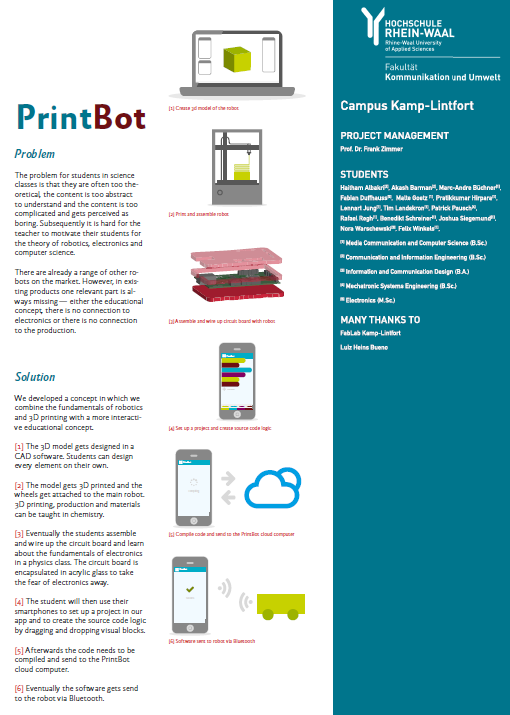 For a larger picture, please click.