Virtual Open Day - Enrolment and Arrival Special (English)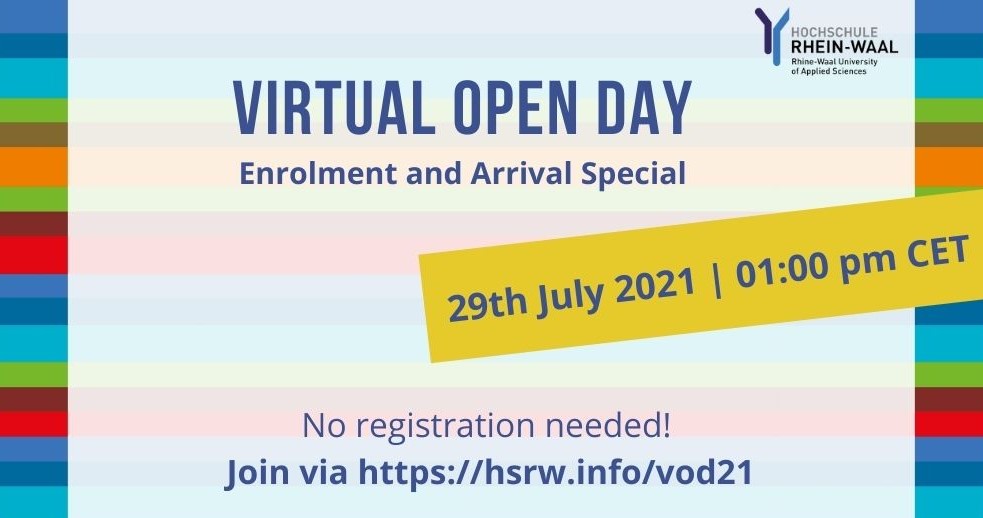 The online event will take place on Thursday, July 29th 2021, starting at 1 p.m. (CET).
The Student Advisory Service of Rhine-Waal University of Applied Sciences offers a Virtual Open Day for all students who received the admission and those who are still waiting for the outcome of their application for the winter semester 2021/22. The event provides the opportunity to ask questions about enrolment, study start and arrival at the university. Prospective students from all over the world will get important information to prepare for their new life as a student of HSRW.
To join us, please follow the instructions below. Please connect before we start because the event will start on time.
1.     Follow this link.
2.     Submit your name and email-address
3.     Submit session password: Study1
4.     Click "Jetzt teilnehmen"
5.     Follow the instructions written on your screen.
We are looking forward to your participation.