Info event about Master studies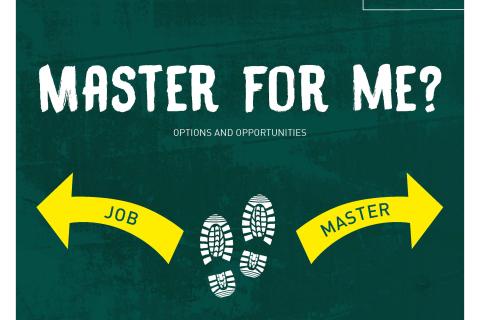 Master or not? What are the advantages of a Master degree on the job market? Which HSRW degree program can I study and which one matches my expectations?
Many Bachelor students and graduates ask themselves these questions.
With the event "Master for Me?" on November 30th from 3 to 4.30 pm the Student Advisory Service in cooperation with the Career Service is offering the opportunity of getting informed on Master degree programs as well as finding answers to these questions.
From 3.00 to 3.45 pm there will be a presentation held in English and German simultanously in separate rooms. From 3.45 to 4.30 pm you have the chance to speak to representatives of the HSRW Master degrees as well as asking a member of the Student Advisory Service about application, admission and questions related to choosing a degree program.
We are looking forward to you joining!
Participation in English via this Link!