Hochschule Rhein-Waal
Let's Talk Scholarships
Application, Eligibility and More
hybrid event
01 EG 005 / Webex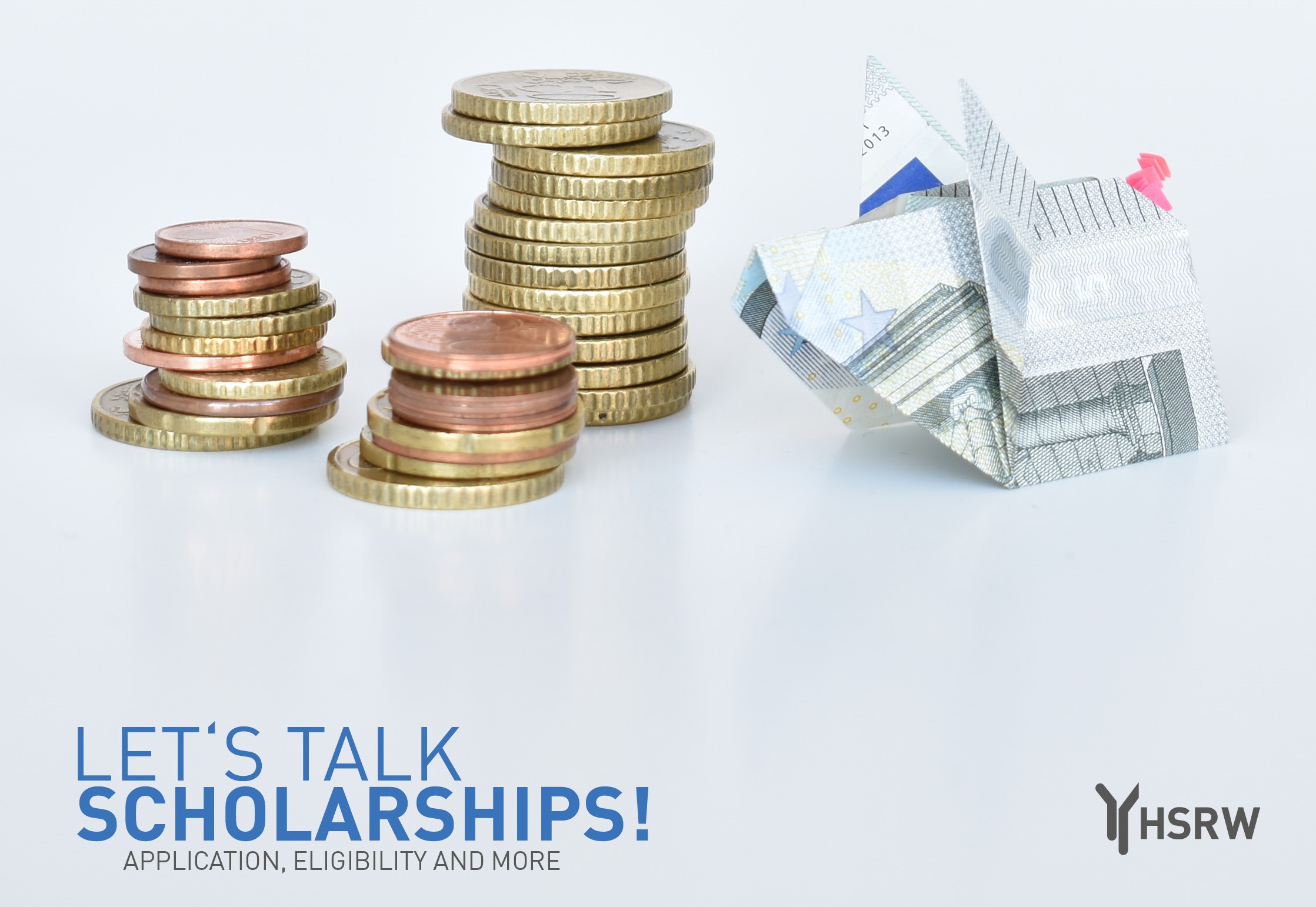 Which scholarships are currently actually offered at HSRW for both national and international students? How do apply and which requirements do I have to fulfill? It is advisable to get these questions answered early on - even before starting a degree - so this event is equally aimed at students and prospective students. 
The following content will be covered during this event:
1. Recommendations for a scholarship application
2. Presentation of the "Germany Scholarship" as well as the DAAD-programs ERASMUS and PROMOS
3. Overview of other scholarships, a.o. from political foundations and their point of contact at HSRW
If you are taking part in presence, you will be able to talk to the participants as well as taking away information material.
We are looking forward to your participation - from now on in hybrid form:
Campus Kleve, building 01 EG 005 or digitally:
Follow this Link!
Enter your name and email address!
Enter the session password: Study1
Click "Join Now"!
Follow the instructions that appear on your screen!
Further information is provided by the Student Advisory Service.