Equal Opportunity Office and Family Service
Welcome to the Website of the Rhine-Waal Equal Opportunities Team!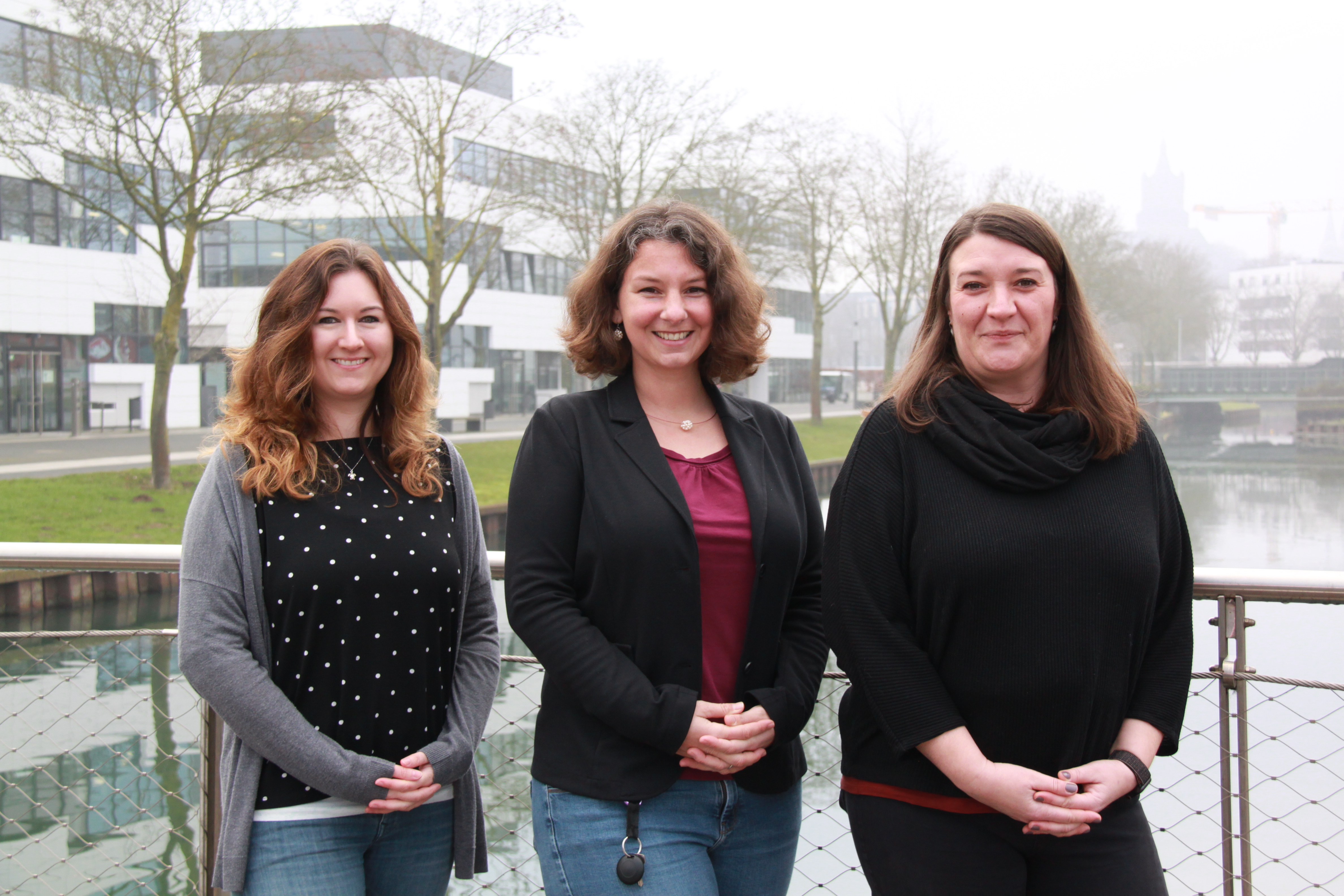 Equal opportunies for women and men and a healthy work-life balance are steadfast principles of Rhine-Waal University of Applied Sciences and a motor for continuous development and improvement. The Central Equal Opportunities Representative and her team advise the Executive Board and all central and peripheral committees on implementing these principles and provide accompanying support with numerous projects. Notable responsibilities include:
Promoting the balance between studies and job/family: Providing counselling on child care options, implementing child care options close to campus and facilitating flexible work hours and curricula.
Providing professional and academic career planning and consultations for members of the University.
Establishing networks and cooperative initiatives with Equal Opportunities Representatives at other institutions.
Rhine-Waal University of Applied Sciences offers a higher percentage of STEM courses (Science, Technology, Engineering and Math) than traditional universities. In these fields of study, women are still underrepresented, particularly in higher-level management positions. The Equal Opportunities Representative also actively supports projects and initiatives designed to encourage young female academics – be it students, teaching staff or researchers. Some examples include:
Supporting the zdi Centres Kreis Kleve and Kamp-Lintfort (specifically the 'university for children' programme Kids' Uni).
Supporting and participating in the 'Zukunftstag'.
Developing and implementing programmes and measures promoting equal opportunity employment for women (mentoring).
Taking an active role in the staffing of vacancies and appointing of professors.