BOX
Behavioural Observations and Experiments
Bild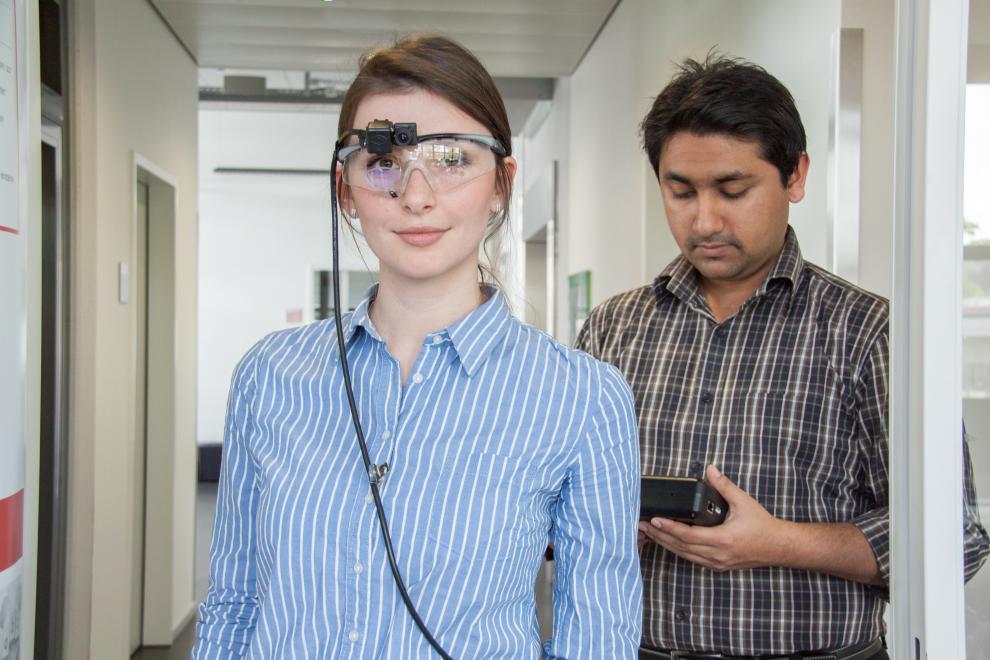 Modern neurocognitive methods in comparison to conventional measurement approaches have the potential anywhere to make a decisive added value where accurate, namely temporal and spatial high-resolution information about human information processing within the meaning of cognitive and affective processes is important. In addition to basic research, more and more, the application-oriented fields of the social sciences such as educational psychology or market research, make use of these approaches.
Equipped with a high-speed eye tracking system (EyeLink 1000 Plus, SR Research, Ontario, Canada), a 64-channel active EEG System (Brain Products, Gilching) and a sound-insulated measuring cabin, teh BOX lab offers the possibility to perform neurocognitive tests at the highest technical level. In addition, the laboratory is equipped with a Testothek which offers a wide range of psychodiagnostic survey instruments.
Thereby the BOX lab provides an infrastructure that extends the cross-disciplinary behavioral research of the faculty society and economy to neuroscientific approaches.