Our Team
About Us
Bild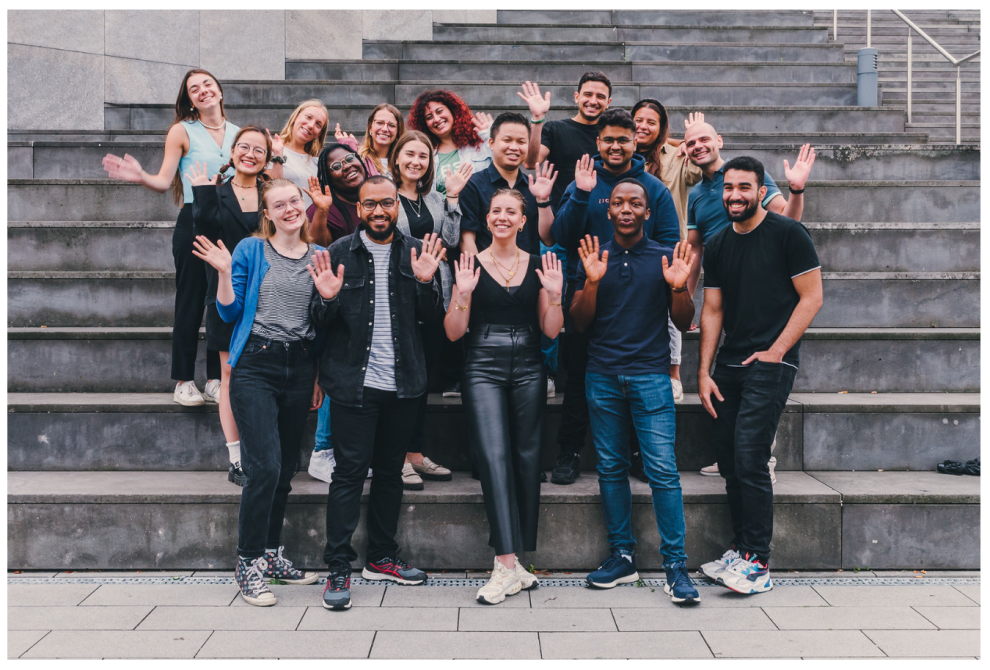 The Welcome Centre team consists of tutors from different countries. All of us speak at least German and English, but we also speak a few other languages as well.
In addition to our regular consultation hours throughout the week, you can also reach us through e-mail, Facebook and by phone.
| | |
| --- | --- |
| Unser Team in Kleve | Unser Team in Kamp-Lintfort |
| |   |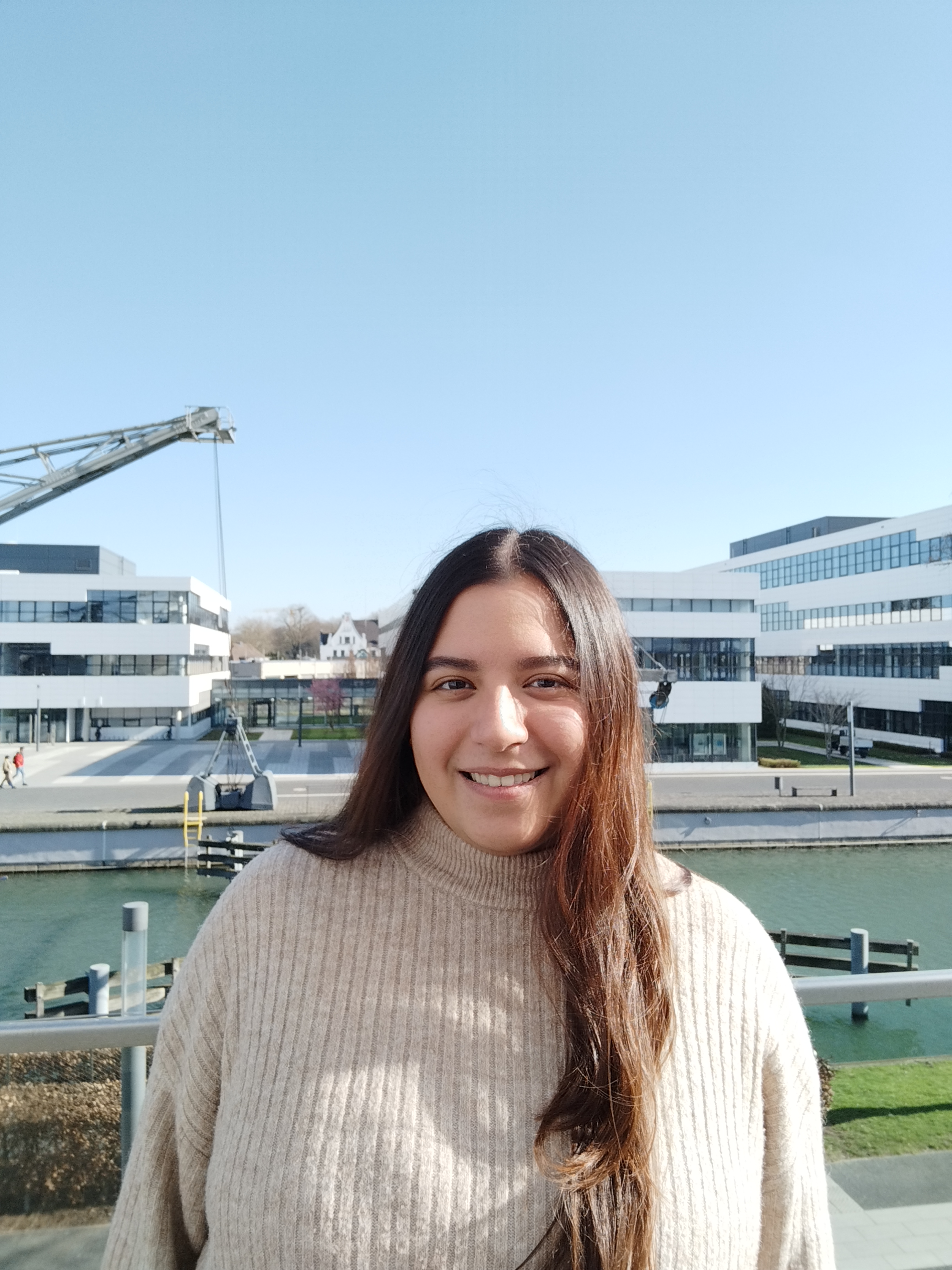 Hello everyone! My name is Ana Maria, I'm from Cali-Colombia and I'm a student of Gender and Diversity at HSRW. I consider myself a very social person and I really enjoy the possibility of learning new languages. I speak Spanish, English, German and willing to learn more as possible. Few years ago, I had the opportunity to have my exchange year after high school in Germany doing a volunteer with refugees, this experience focused and shaped my desires of helping people and I still want to continue learning and helping in different ways. That's why I'm honored to be part of the welcome center tutors and be able a support for all the students that might need someone to support in their student life struggles.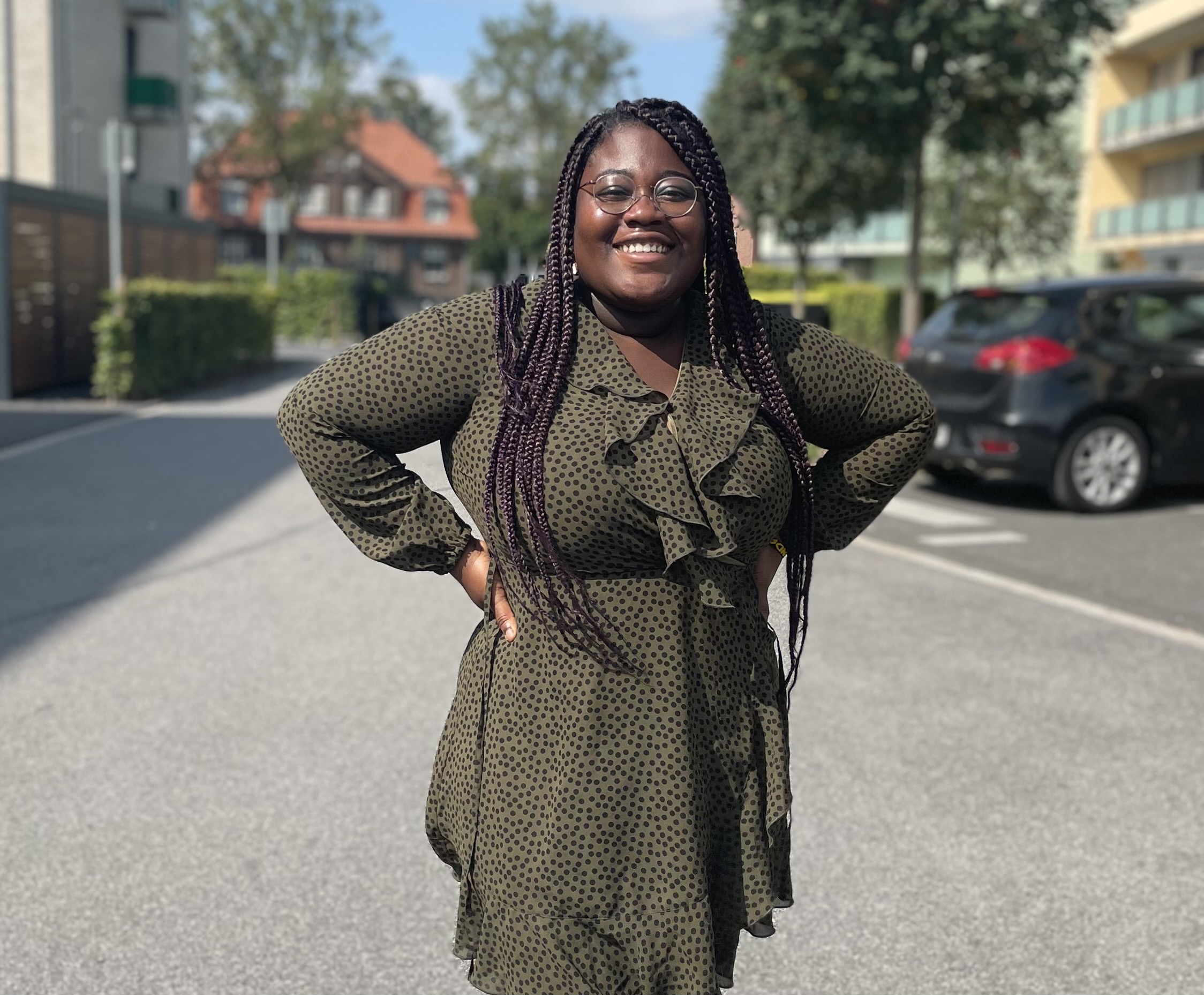 Hello everyone, my name is Belinda Antwiwaa Boateng. I was born in Ghana and moved to Germany some years ago. I live in Hamburg and studying International Relations here in Kleve. I am very friendly and consider myself as a social person. I love having fun in my own ways and like to do things that will make me happy. I speak English, German and other Ghanaian languages like Twi and Ga. I am open to learn other languages as well.
As a migrant, I understand how it feels to be stranded in a different country and not knowing what to do and that is why I choose to work at the Welcome Centre so I can be of help to my fellow students. Working at the welcome centre is a great opportunity for me to get to know the diversity of our University and the different cultural background of the students.
I am willing to help and support all students in the best way I can. If you are going through any difficulties and challenges and you want someone to talk to kindly contact us and we will help you find solutions. We are here for you and to make your life in Germany a smooth one.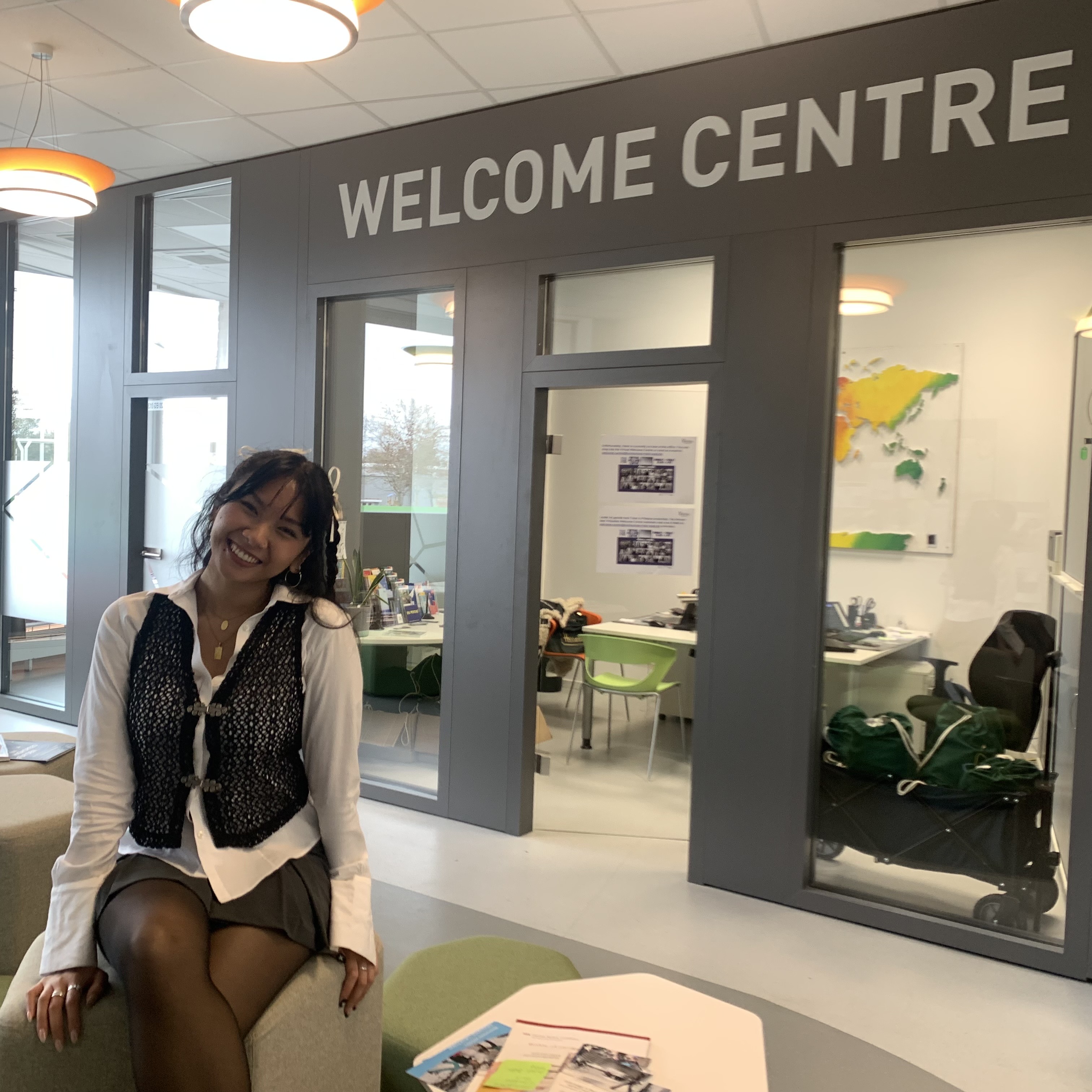 Hey besties! My name is Aqilah and I am in my 4th semester of Sustainable Agriculture. I was born in Malaysia and was raised in Brunei, Netherlands, and Qatar, so I guess you could call me Mrs. Worldwide. I moved to Germany back in 2018 and somehow, I'm still here. I speak English, German, and Malay (but with a raging American accent). In an alternate universe, I'd like to think I'm fluent in Spanish, but one can only dream.
During my first semester, I was incredibly motivated to join the Welcome Centre as they were the team that I immediately encountered during Freshers' Week. As a struggling student myself, I completely understand what it feels like to be overwhelmed with visa inquiries, German documents, and the adapting process in a new city. This is where we, the Welcome Centre team, chime in! It brings me much joy to help, guide and support students through their inquiries and as a bonus, make a couple of friends along the way.
I look forward to meeting you in the office and talking up a storm!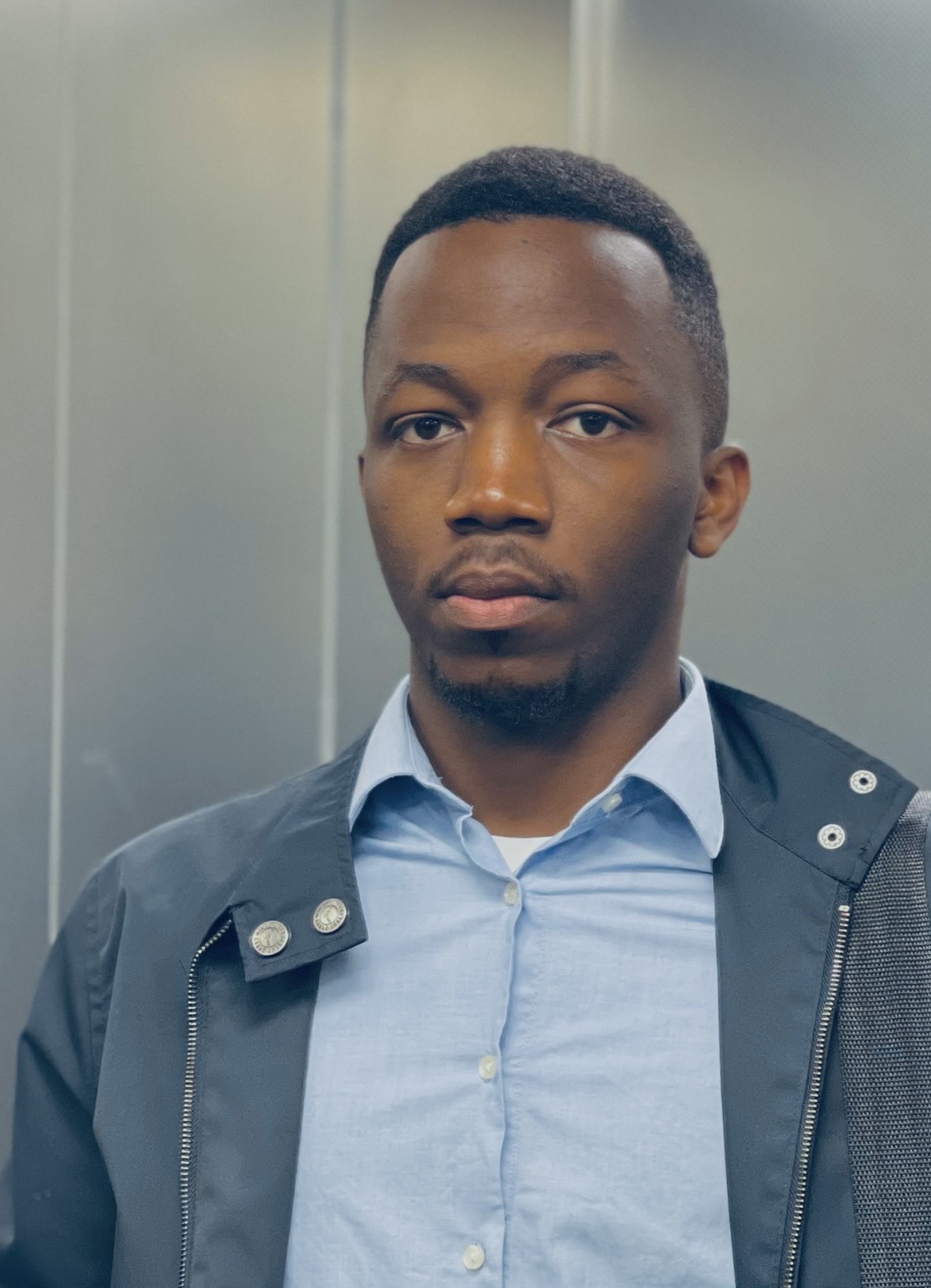 I am Job Thomson, a Mechatronic Systems Engineering student currently completing his degree on campus Kleve. I like to think of myself as adaptable and resourceful and consider myself to be open, communicative as well as detail-oriented. While I don't mind working alone on projects, I definitely prefer to collaborate with others! Outside of university, I enjoy participating in social games where I can share my opinions with others, as well as swimming.
Looking forward to meeting you!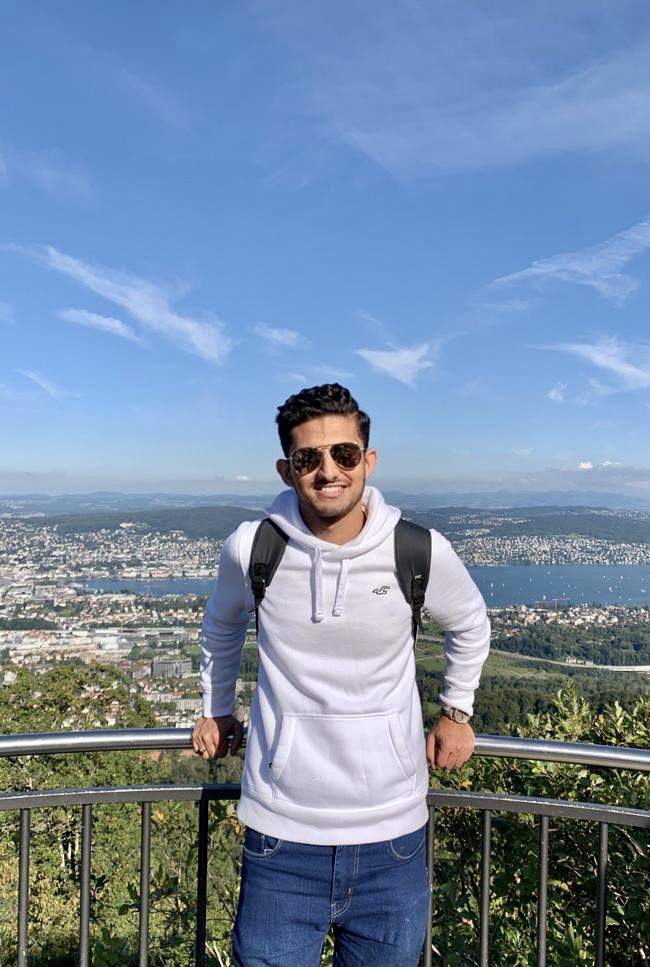 Hey there! I'm Ali Ayan, born in Karachi, Pakistan (home to snowcapped Himalayan peaks, rare markhors, and otherworldly rock formations), and raised in Dubai, UAE (city of skyscrapers, ports, and beaches, where big business takes place alongside sun-seeking tourism).
I'm studying B.Sc. Mechatronic Systems Engineering, here on campus Kleve at HSRW. Apart from Urdu (my mother tongue), I can speak English, Arabic and German.
Being an international student brings a lot of challenges and being one myself, I can completely relate to them, let it be in communication, cultural barriers, or adapting to new surroundings etc. (the list goes on….) Hence, with a creative spirit and an open-hearted nature, I would like to pass down the positive experience with you all. 
Feel free to contact us!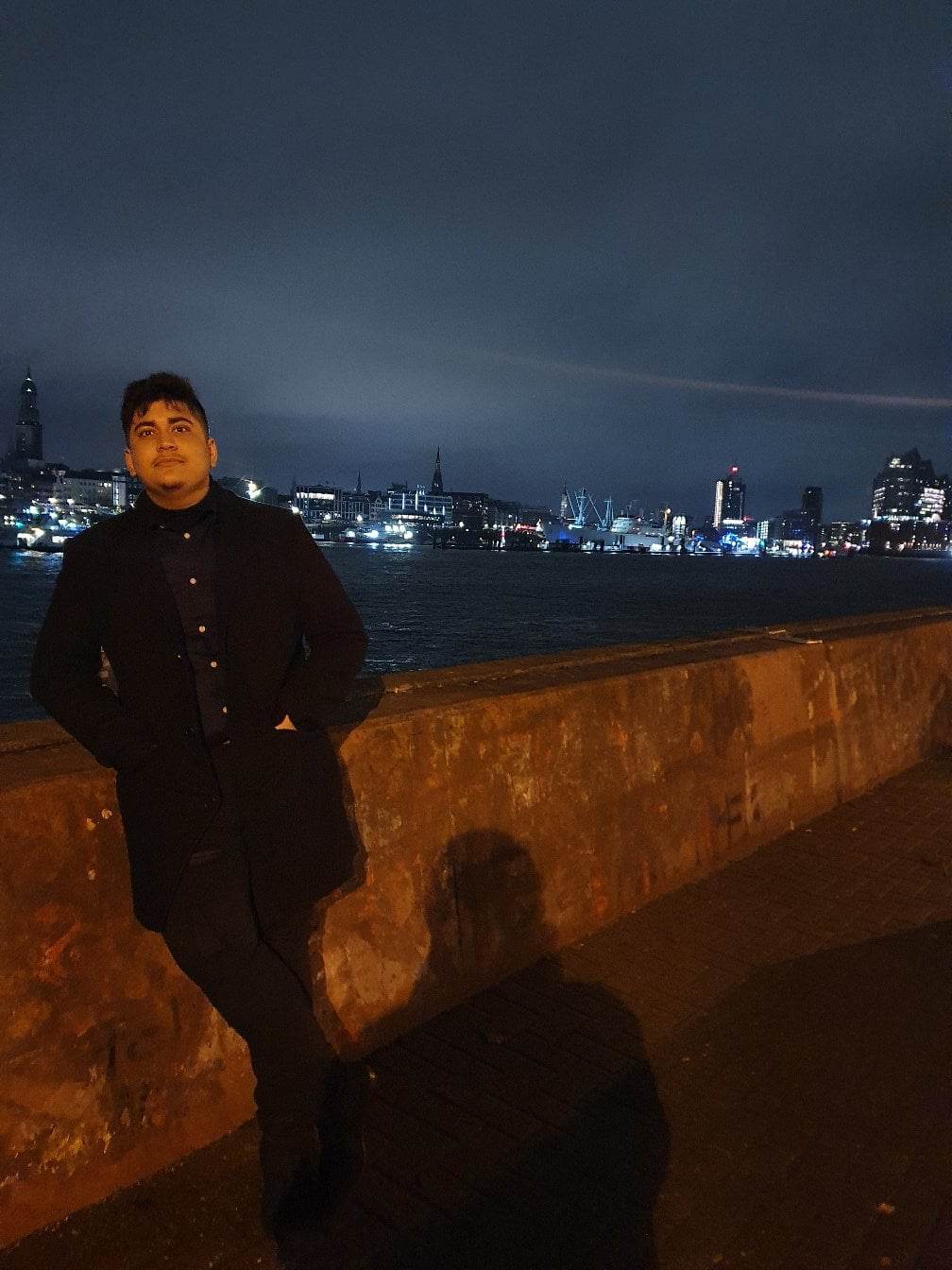 Hey Everyone, I'm Hasan , I am  your campus representative for Kleve, I am 21 years old from Pakistan and I am currently studying Mechanical Engineering in my 6th Semester. I like Photography, traveling ,and learning new cultures and languages. In addition, I like listening to live Jazz Music. If you ever have any ideas or problems, or simply offering a need to discuss something, i will be here for you. I am devoted to making your experience as easy and rewarding as I can since I am aware of how difficult adjusting to a new culture can be.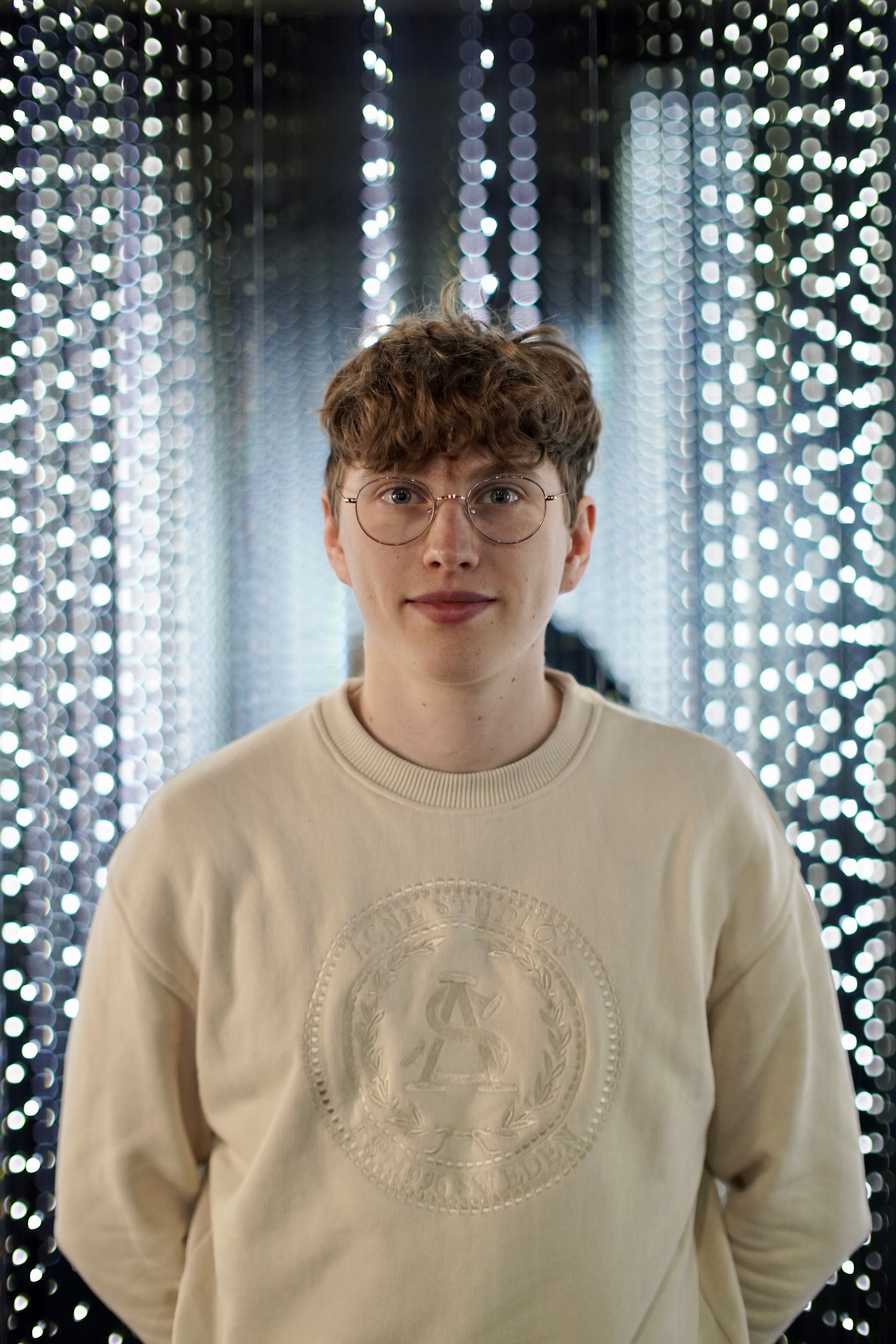 Hey you! My name is Marlin Hamann and I study International Relations here in Kleve. I was born in Berlin but lived most of the time in West Germany, Münster to be precise. I like taking walks, a cold beer and cheap but adventurous vacations. Moreover, I can speak German, English, or Dutch with you.
While I was backpacking abroad, I enjoyed to adapt to different cultures and values that taught me to accept various perspectives. On the other hand, I'm familiar with German bureaucracy and I will gladly help you if you feel overwhelmed with the language or need help with some required documents.
Whatever you struggle with, you are welcome to reach out to us!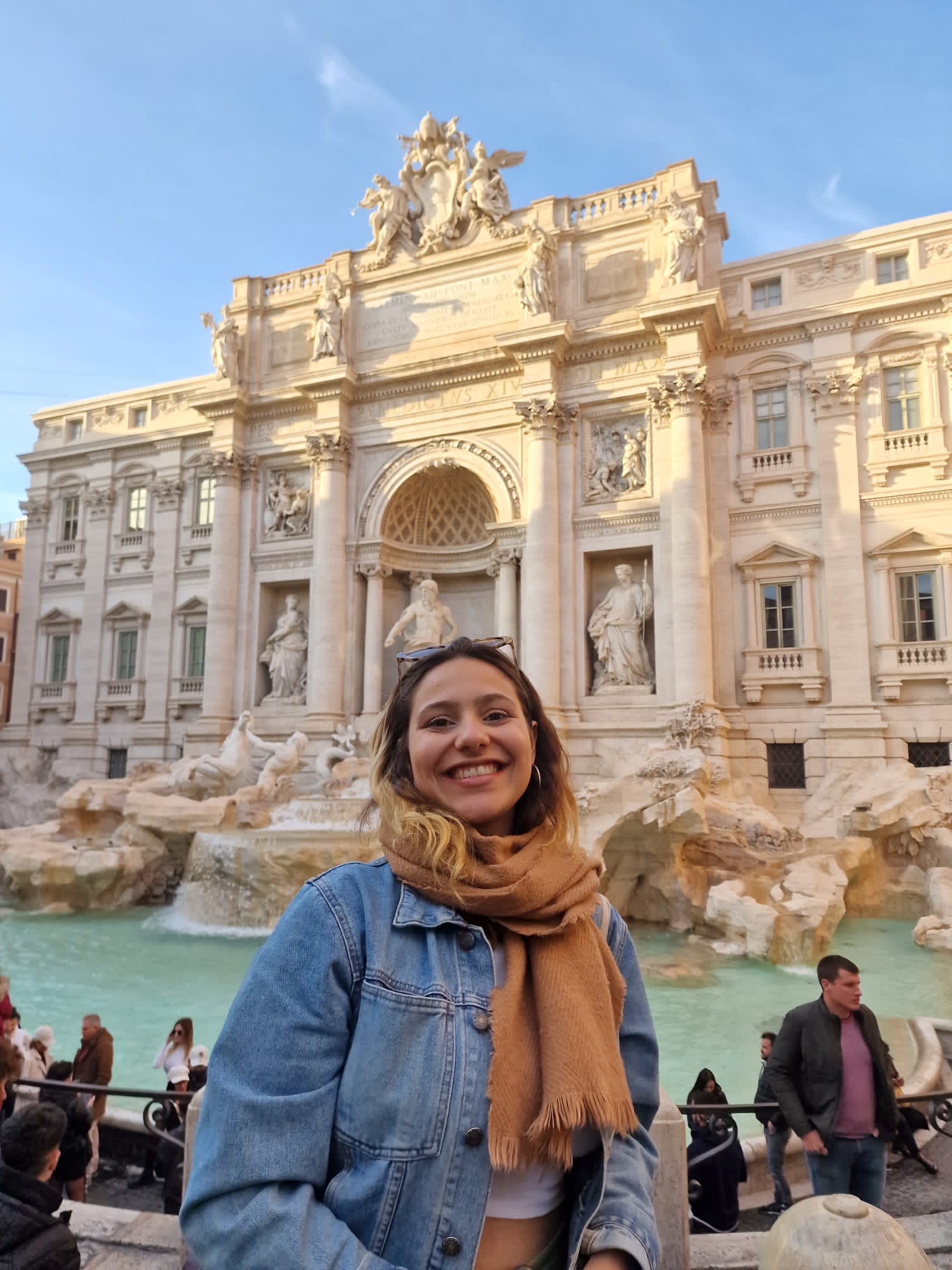 Hello everyone! My name is Lais and I'm originally from Brazil! I have been living in Germany since 2019 and I'm currently studying International Relations at HSRW.
As an international student myself, I can relate to some of the hurdles we have to overcome when living abroad. Therefore, I would be glad to help and support you with student life problems that may come up! (: 
Hi there! My name is Michalina and I am studying Sustainable Agriculture here in Kleve. I come from Poland. I've only been living in Germany for a few of years, so my German skills are still a work in progress. It's definitely been a challenge, but I'm determined to keep learning and improving so that I can better connect with the people and culture around me.
I am fluent in Polish and advanced in English, and I'm always looking for opportunities to use my language skills. I really enjoy being able to help people, whether it is through volunteering, tutoring, or simply having conversations with people, I find joy in being able to connect with others and lend a helping hand whenever possible. This is why being a part of the Welcome Centre team is so special to me.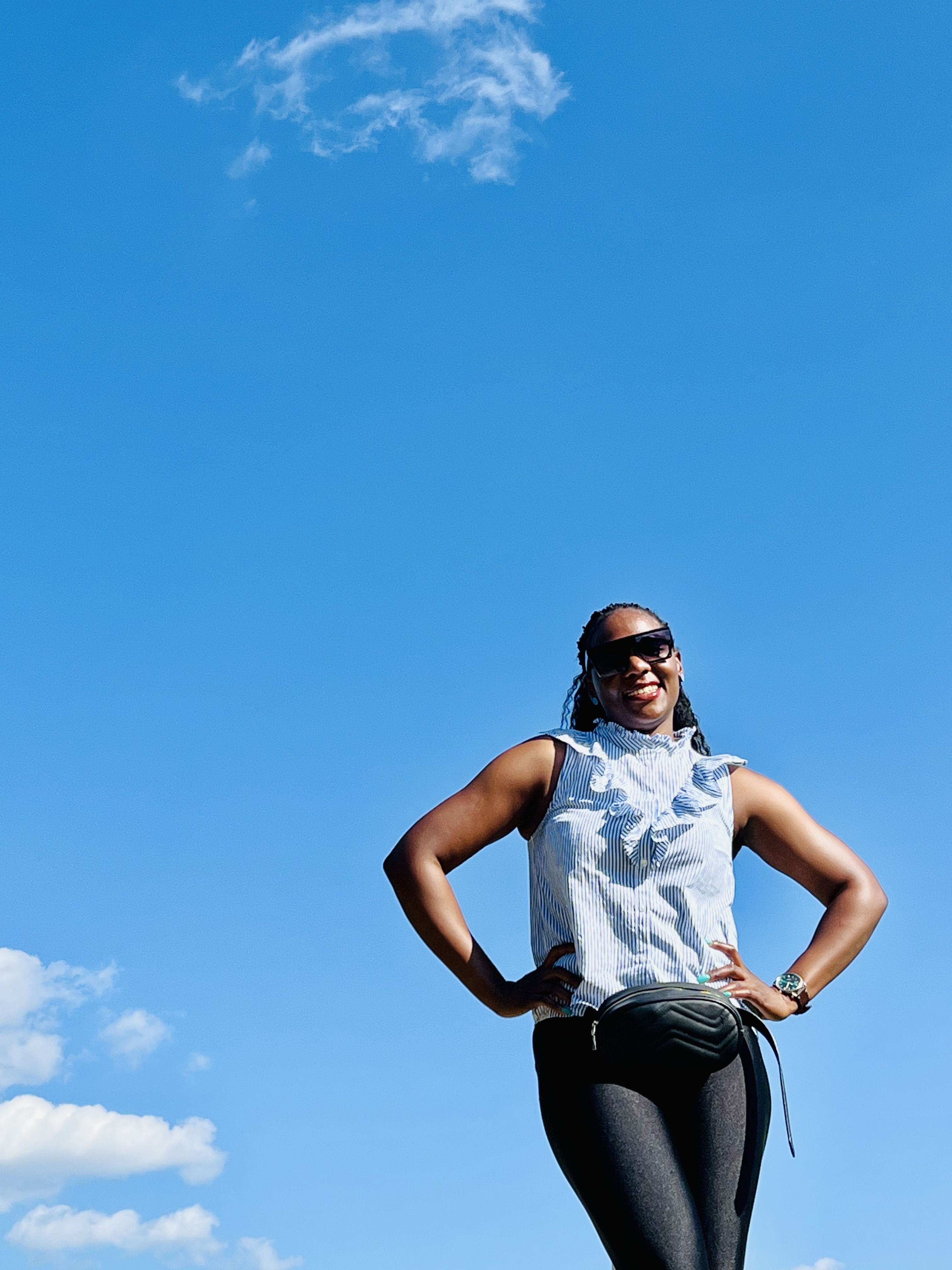 Hallo everyone I'm Alisha Awino Omondi. I was born in Kenya but moved to Germany right before my 16th birthday. I lived in Bremen but I moved to Kleve for my Studies. I believe I am a very social person, I love to help people out that makes me and them happy in the end. I speak, Luo, Swahili, English, German fluently and currently learning Spanish. I'm studying Gender and Diversity and I'm definitely enjoying it.
Migrating and settling in a foreign country that speak a different language was not easy and I joined Welcome Center to offer tips and lessons I have had to learn in the past years living and going to school here in Germany. Feel free to connect and contact me incase of any questions, I will be glad to help.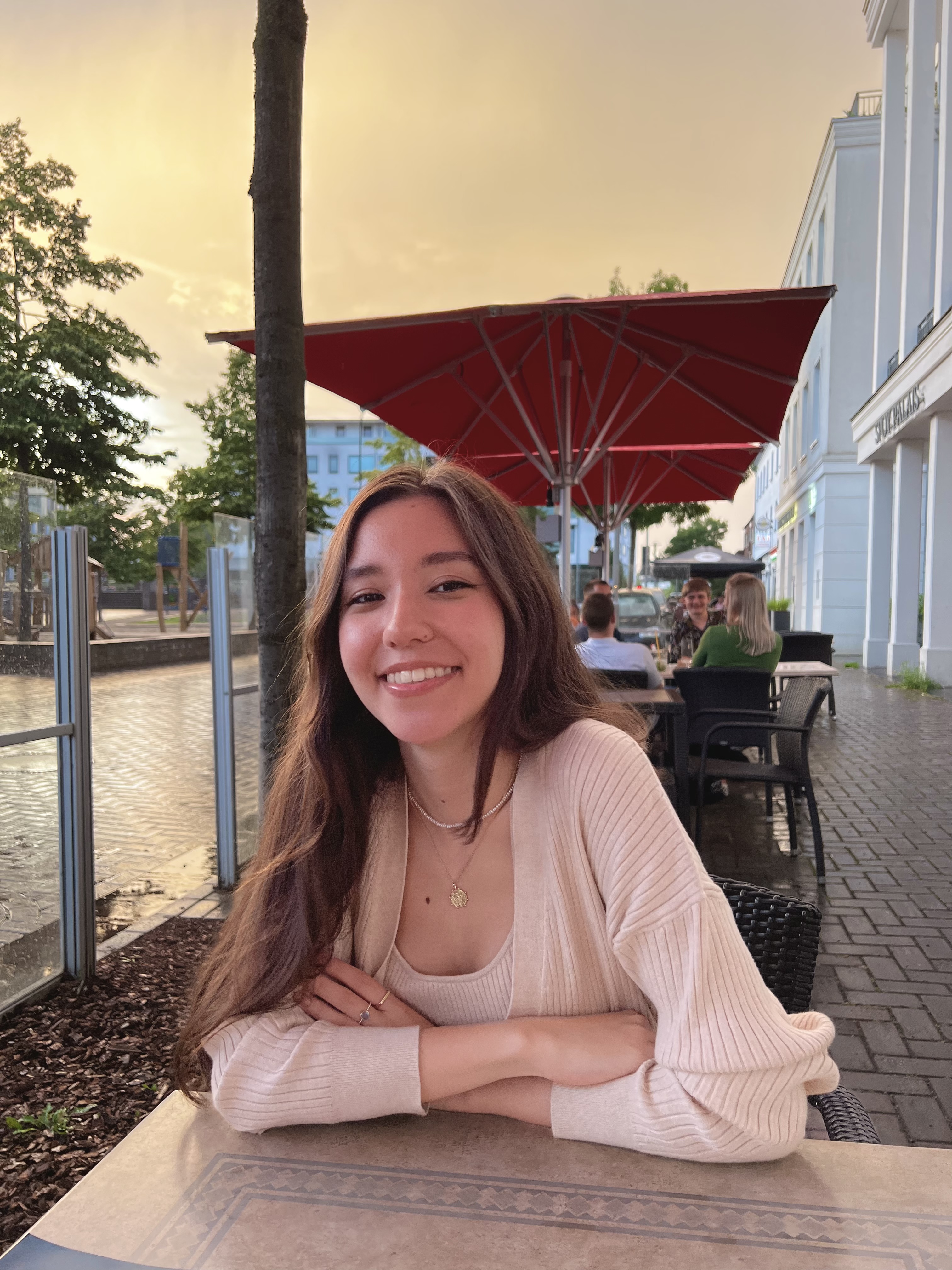 Hey everybody! My name is Adina and I'm from the heart of Kazakhstan, Almaty. I'm studying my Master in Sustainable Development Management. Being a Master degree student gives me a chance to help people struggling with getting into the university lifestyle using my (in granny's voice) years of experience. I adore helping others hence why I chose the study program that builds on helping those that need it the most. I speak English, German, Russian, and Kazakh and I'm always trying to learn more about other people's languages and cultures.
I did my bachelor's at the Kazakh-German university so studying in Germany has always been a dream of mine. For years I've been researching everything connected to being an international student in Germany so now I want to share this knowledge and help others on their journey. As an immigrant, it's always hard to adapt to a new place. You have to make a completely foreign place your new home. So if you are struggling with that I understand you, I chose to be a tutor exactly because I know what it feels like and if I can help at least one person, it was all worth it.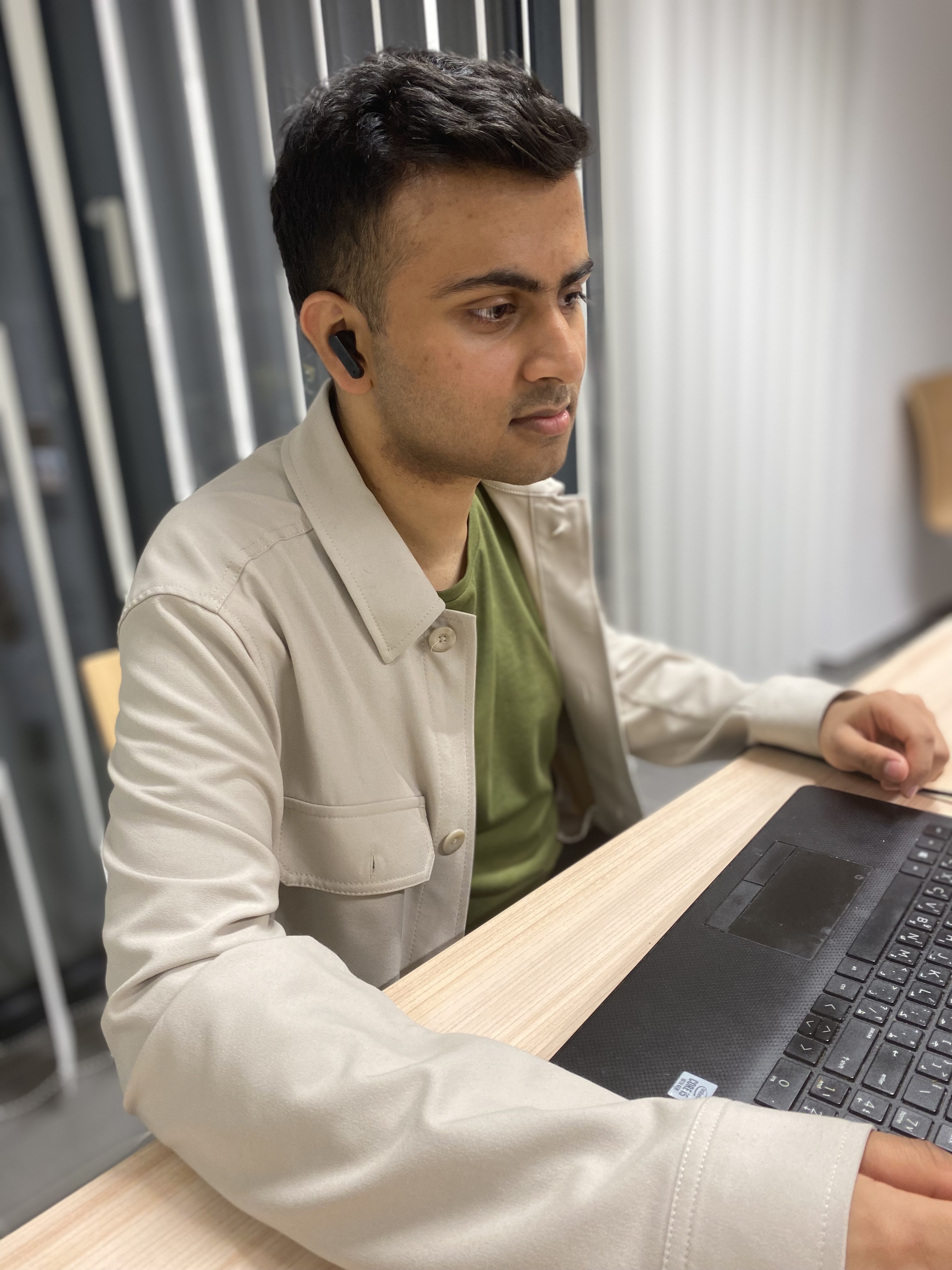 Hello,
My name is Ziyad Mohamed, and I am a student of Mechatronics Systems Engineering at Hochschule Rhein Waal, currently in my 4th semester. I am thrilled about the fact that I will be working at the Welcome Centre at my university, and I am very excited about this opportunity.
I believe in the importance of serving and giving back to the community, and I am eager to contribute to the betterment of society through my work at the Welcome Centre. As someone who has experienced the challenges of settling into a new environment, I understand how crucial it is to have access to support and guidance during the transition process. Therefore, I am committed to using my skills and experiences to provide newcomers with the help they need to successfully integrate into their new surroundings.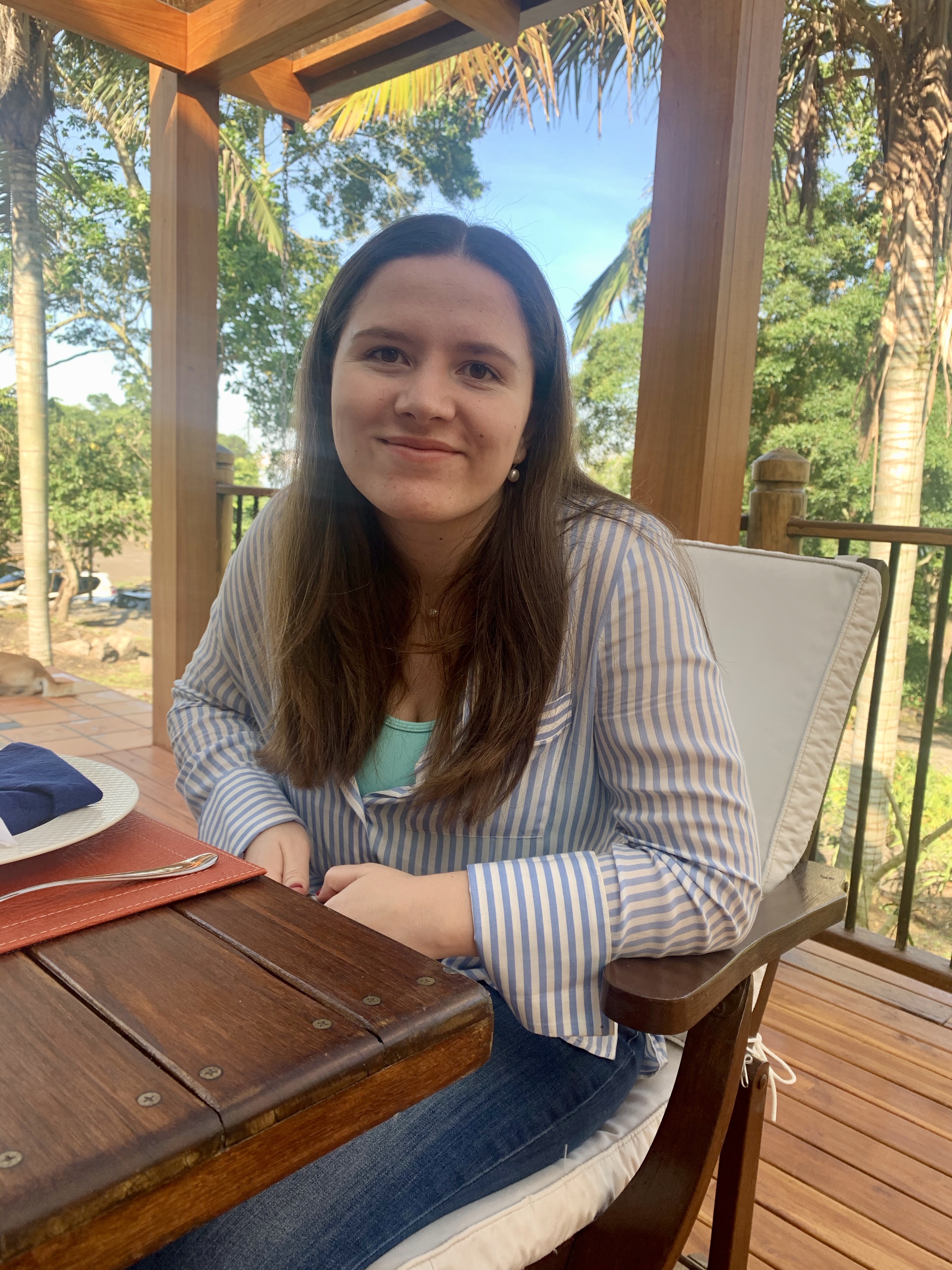 Hi everyone :) 
My name is Maria Alejandra Romero Sanclemente but most in HSRW know me as Mariale. I was born and raised in Bogotá, Colombia, and speak Spanish, German, and English fluently. I moved to Germany already 4.5 years ago for my studies, being now in my 8th semester of the B.A. International Relations, and have a deep interest in helping students of our community to thrive.  To do so, I have gotten involved in many areas of our university. I have 1+ years of experience in our Welcome Centre and StuPa, and over 1.5 years of experience in the FSR S&E. 
I am very acquainted with the struggles of moving to a new place, intercultural exchanges, and adaptation as I have done an exchange program in high school, my Erasmus in Poland, and overall moved to a new continent for my Bachelor's degree. It can be challenging to find the right guidance points or straightforward information at the beginning, and the process can feel lonely and difficult. I would be happy to use my gained experience and knowledge to hopefully assist others and be an active part of positive change that empowers others, granting them the right tools to face potential challenges. 
All of us, tutors of the Welcome Centre, look forward to meeting you and assisting you in any way we can. Feel free to come by our office, email us, call us, or join one of the many events we organize for you.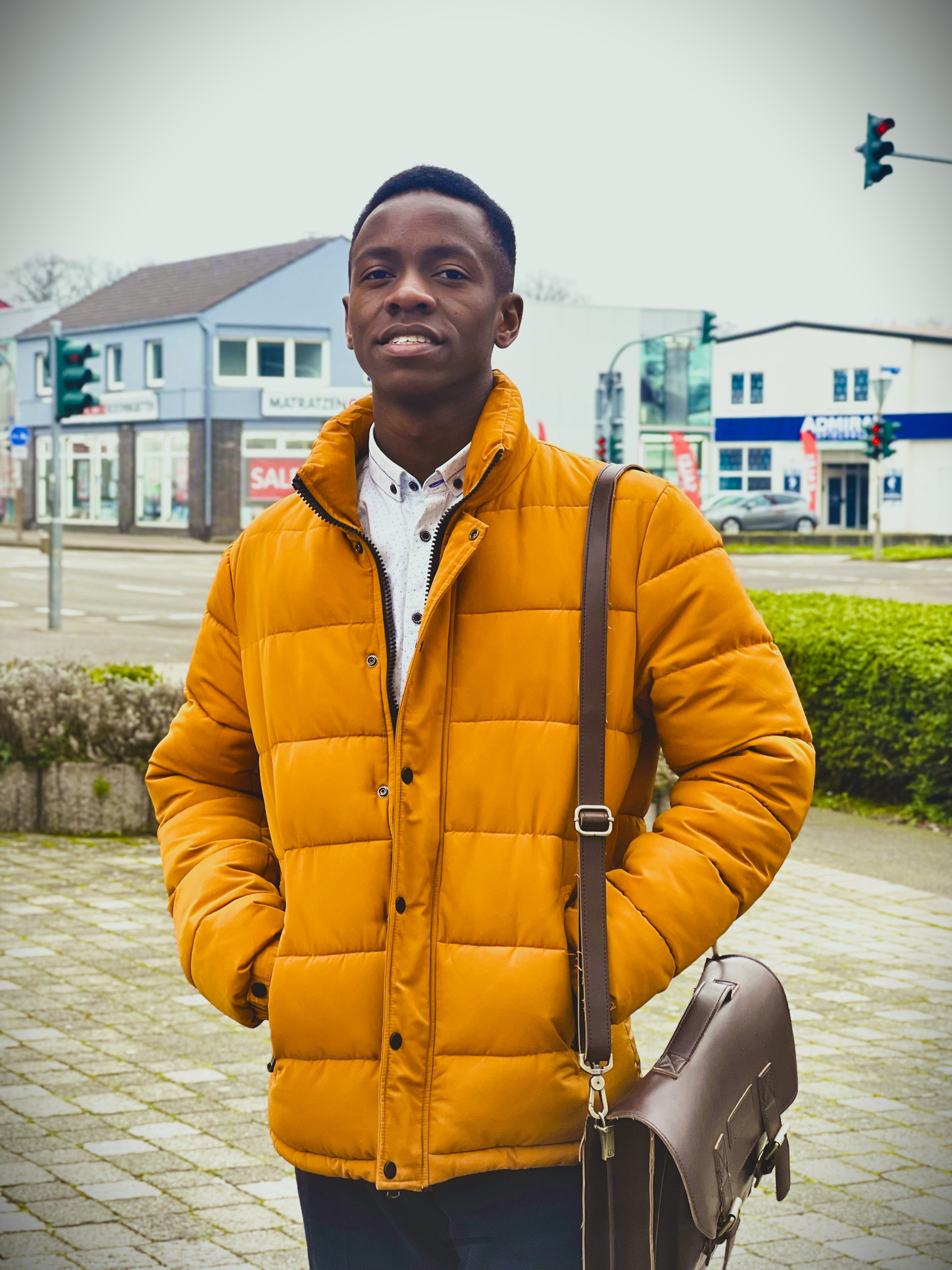 Hello everyone, My name is Ludwig Leyna, a Mechatronics Systems Engineering student. I come from Tanzania (a very beautiful country in East Africa). I speak Swahili, English, and a little bit of German. I moved to Germany in 2021, this was my first time outside of my country (Tanzania) and it wasn't easy to cope with everything (new culture, new language, new systems, new weather, etc.), at some point everything was overwhelming. It's a good thing that the Welcome Centre was there for me!
Being in Germany for some time has enabled me to understand the struggles and challenges faced by most international students and also native students, hence I am very glad to be part of the Welcome Centre since I will be able to directly assist students whenever they need help. Feel free to reach out to us, we are here for you!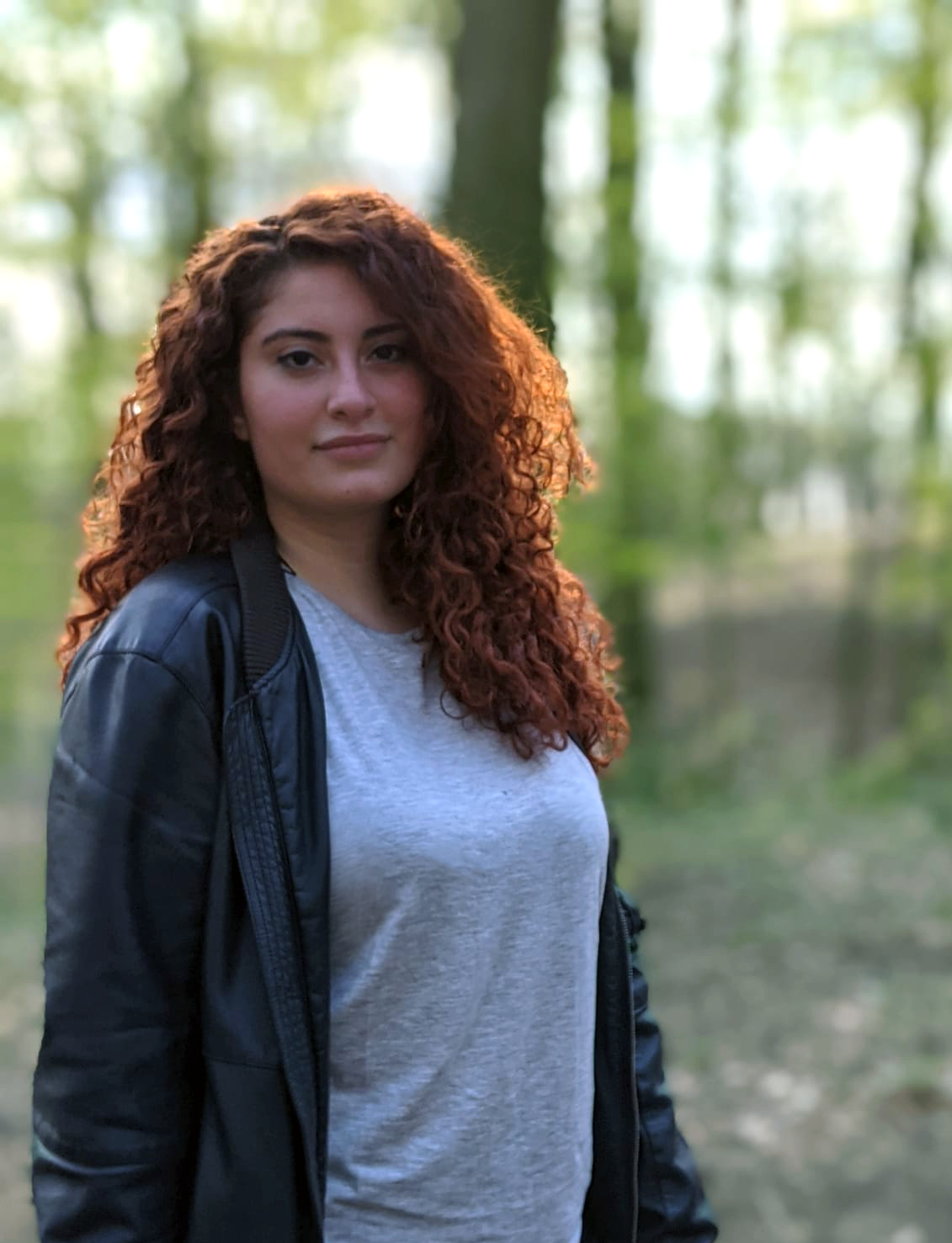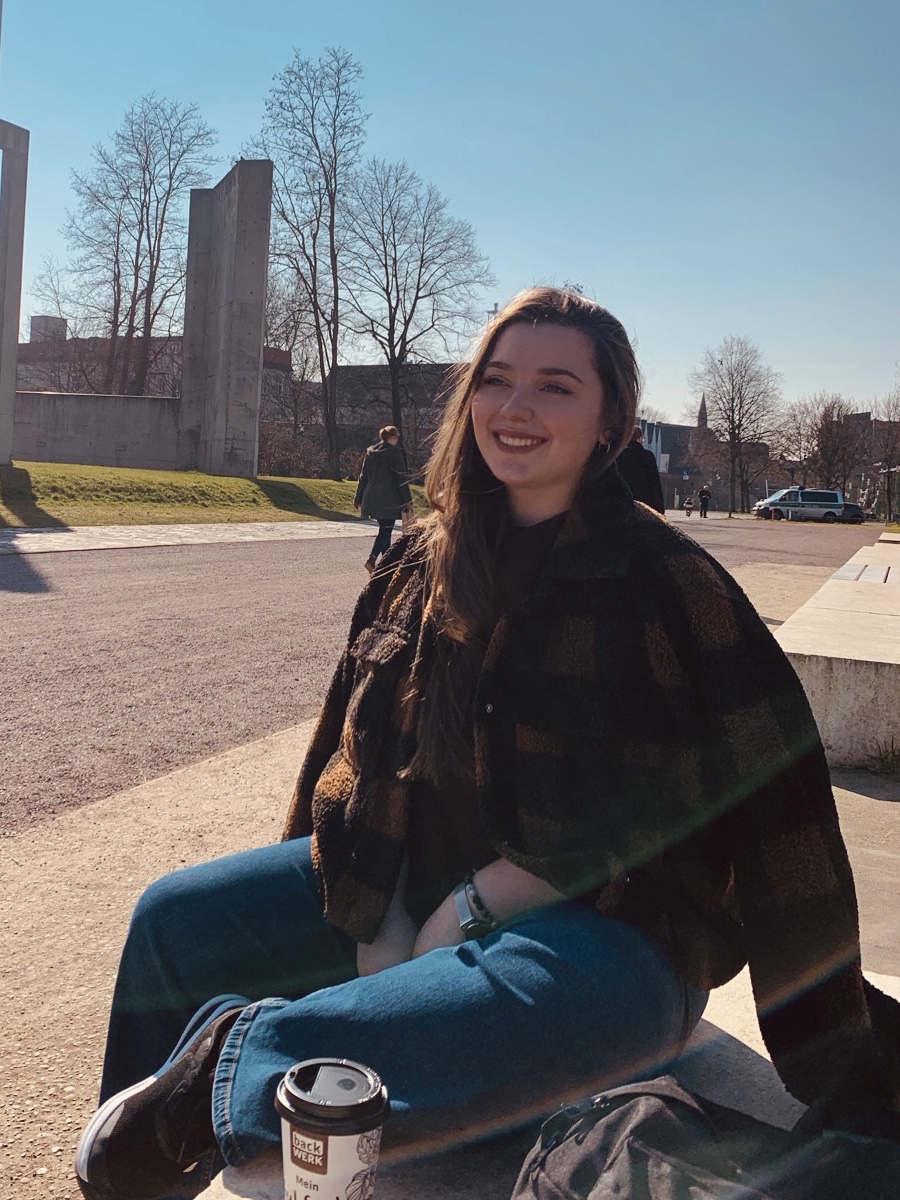 Hello everyone! My name is Amarda Rexhepi and I am from Albania. A few years back, I decided to pursue my studies abroad and relocated to Germany. Currently, I am enrolled in Infotronic Systems Engineering at HSRW's Kamp-Lintfort campus. In terms of my personality, I consider myself an outgoing and friendly person.
I can speak English, German and Italian and I also can understand some Spanish.
As an international student myself, I can understand the challenges we have to face and how overwhelming it can become. This is one of the reasons that I decided to join the Welcome Center team, to help students and to support them in the difficulties they will face in this journey.
Looking forward to seeing you in the office!
Contact
Kleve Campus
Minoritenstraße 1
47533 Kleve
+49 (2821) 806734 2226
+49 (2821) 8067359642
Kamp-Lintfort Campus
Friedrich-Heinrich-Allee 25
47475 Kamp-Lintfort
+49 (2842) 908255 9339
welcome-centre@hochschule-rhein-waal.de

In charge
Nele Decker  
Coordination Welcome Centre
nele.decker@hochschule-rhein-waal.de
+49 (2821) 806-73-9682
Member of: