StuPa Members 2019
Members of the current Student Parliament
in alphabetical order
Adrian Buick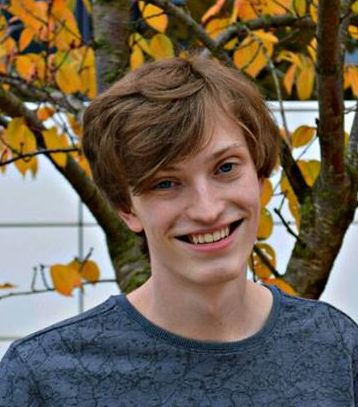 Liste: Eager 2 Change
Vice-President, former Minute Taker, Bylaw Committee, Election Committee
My name is Adrian and I'm studying International Relations in the third semester. As you might have already guessed I'm also running for an political office at HSRW for the first time.
I joined Eager 2 Change to actively participate in the most important political body of our university - StuPa. It is very important for myself and my party to create an more active and capable Student Parliament.
Researching for all kinds of term papers for my study program, I noticed that the library lacks good (English) books on various topics. Especially lacking are the fields of history and law, also even when the books do exist often there's only one or two copies. 
Access to online research papers and scientific literature is also limited and HSRW does not seem to be very well connected to sites which provide them. Overall there is lots of room for improvement to better the learning and researching experience of all students.
Together with my party Eager 2 Change, I want to improve access to both online and offline learning and research material.
------------------------------------------------------------
Andrea Carrascosa Lesser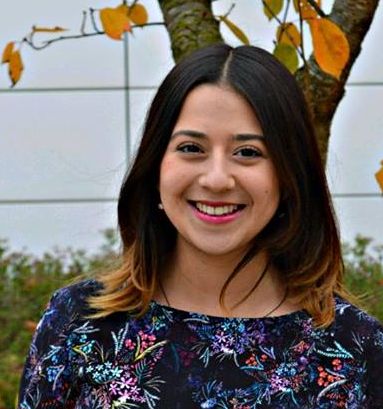 Liste: Eager 2 Change
PR working group
My name is Andrea Carrascosa and I study International Relations in the 5th semester. I absolutely love our university and the amazing student community we all created over the past years. This is why I want to be involved with HSRW in as many ways as I can, and I am always looking to take part in other roles and activities besides being only a student. 
On my third and fourth semester I was a student representative for my study course. Besides that, I belong to KleMUN's executive team this year, where I have taken the position of being the Head of Marketing. Because of that job, I have gathered a lot of skills managing social media pages and connecting with you guys!
I will be doing the same for Eager 2 Change and will give my best to bring you all the StuPa's transparency you all deserve over our social media. 
If you let me, I'll be the bridge between YOU and the Student Parliament.
-- resigned due to internship on February 11th 2019
------------------------------------------------------------
Oana Dorobantu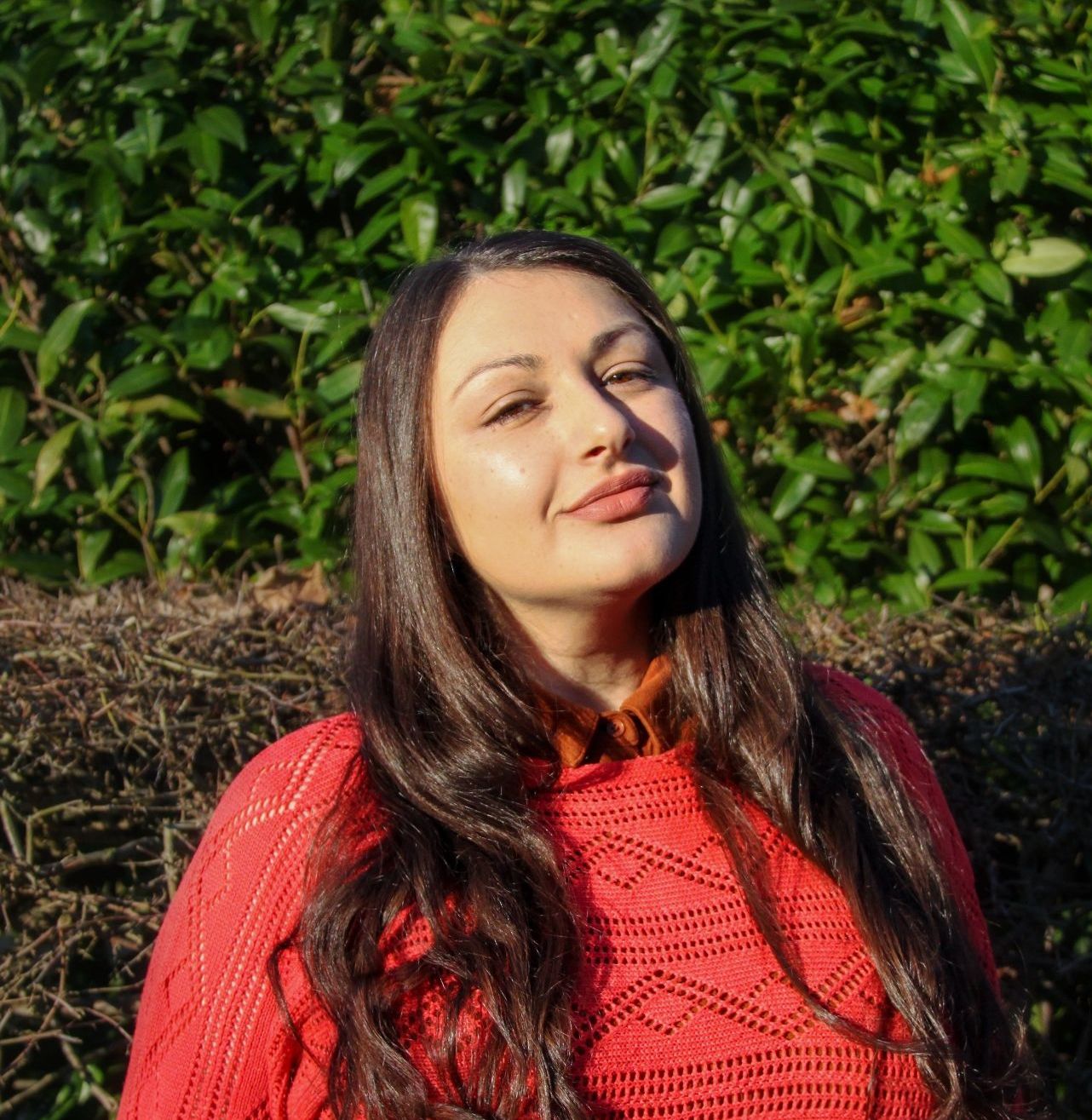 List: Women of HSRW
Social Committee, PR working group
I am Oana Dorobantu, a 30 year old social media manager and social activist from Romania. I have worked in NGOs fighting discrimination in education, most notably my work in an anti-discrimination in education campaigns for various Romanian NGOs had instrumental impact on the country's policies on education and in the ongoing national debate regarding the treatment of children in school. I have also worked as a journalist covering issues of discrimination and published articles and video reportages on segregation of the Roma, LGBT rights, refugees, police brutality and women's issues. Currently, I am studying Gender and Diversity at HSRW and am a member of the Women of HSRW parliamentary list in StuPa.
As a StuPa member, I am committed to values of inclusivity, transparency and responsibility towards the extremely diverse student body. I believe that each student faces different challenges and that all branches of student government need to be conscious of and sensitive to the various backgrounds that unite us as students of the same university.
------------------------------------------------------------
Bhavya Dutta
no description available at the moment
------------------------------------------------------------
Melad Elias
List: The Outsider
Minute taker, Budget Committee, Election Committee (substitute member), PR working group
My name is Melad Elias, I come from a city named Bethlehem in Palestine. I'm in my first semester of International Relations. I can speak Arabic, English, and German. Some of my hobbies are In-door climbing, Model United Nations and a bit of interest in Programming. I represent the Outsider Party in the Student Parliament, and I'm the only member of this Party. Some of our priorities are: Enhancing the communication between the Students and the Student Parliament and spreading awareness about the work of the Student Parliament as not many students are aware of what happens in the Student Parliament meetings. Therefore being transparent with what we do at the Student Parliament. Feel free to contact us!
------------------------------------------------------------
Vignesh Gandham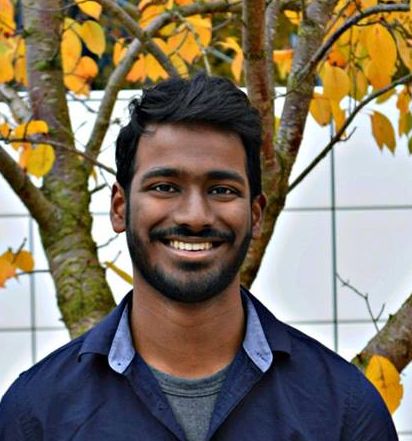 List: Eager 2 Change
Election Committee, PR Working Group
I am Vignesh Gandham and am currently in my 3rd semester of Mechatronics Systems Engineering. This is the first time I am representing any Student body and I believe this provides a fresh perspective on existing issues. 
Being a T&B student, I didn't feel that we had enough say in the Highest Legislative Student Body of our Uni, and I believe many others share the same opinion. As a member of Eager 2 Change I strongly believe I can change this situation and many others by being an active party and regularly attending the meetings. 
I also stand up for us having a Fab-Lab in Kleve as well, to better promote student initiatives.
------------------------------------------------------------
Anastasia Gilz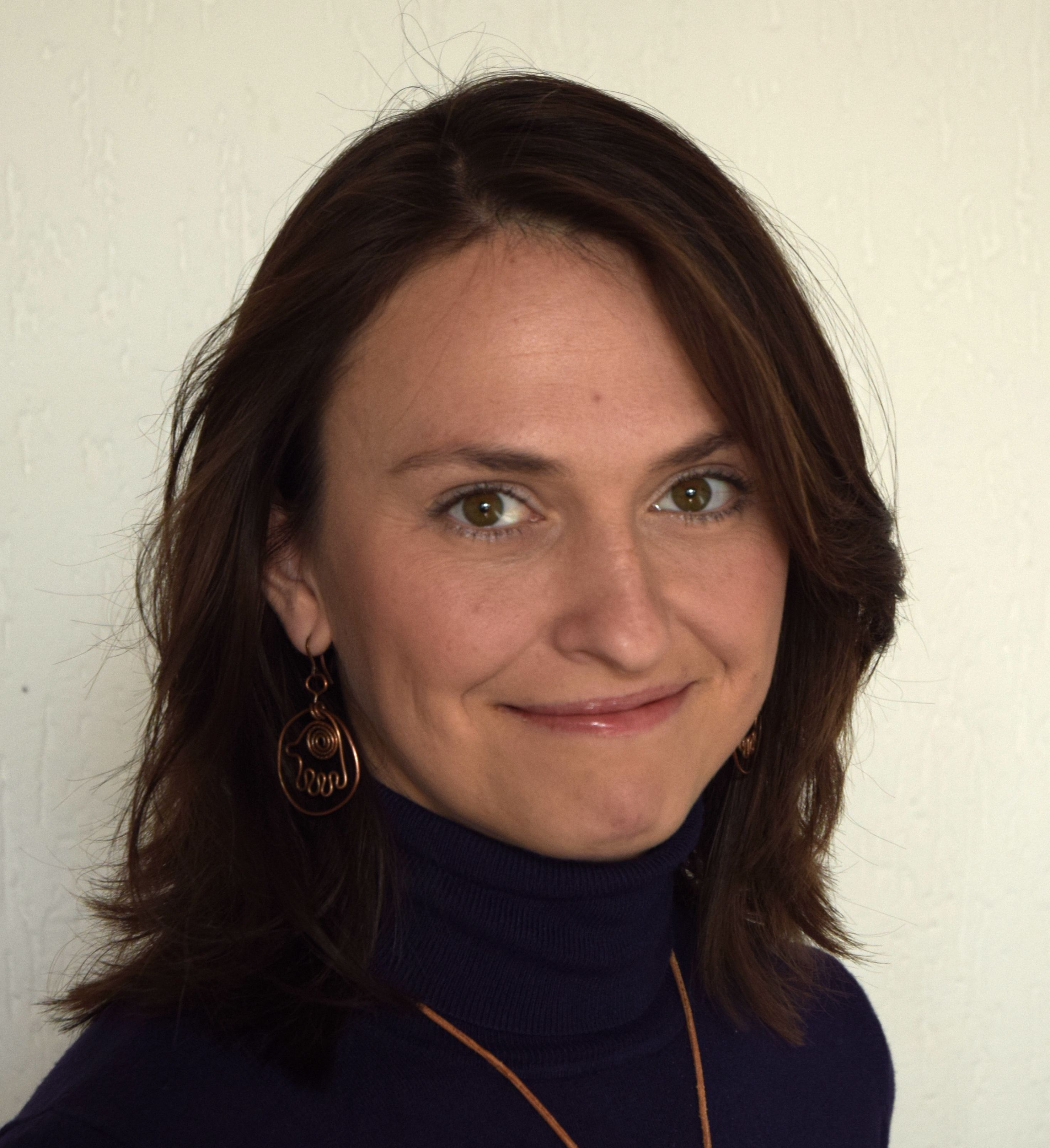 List: Campus KaLi StuPa List
Vice President, Budget Committee, Election Committee, PR working group
I am Anastasia Gilz, Nastja for short.
I study E-Government in the 5th Semester. In this course we learn how to optimize public adminstration, improve government transparency and expoit technological advancement for the benefit of the public. I am a bit older than the average stundent and hope to be adding some valuable life experience into the student committees. Among many, many other things, I worked in FSR, AStA at this and another University before and was a member of HSRW StuPa in 2018.
I am a real HSRW patriot and like contributing to its development on every level.
Last StuPa managed to induce some major improvements and I'd like to continue improving things. In the current StuPa, one of my main goals would be to use digital means to make the StuPa more flexible, more transparent and more efficient. As vice president, one of my most important tasks are to motivate the StuPa members and to keep an eye on proper documentation and communication of our work.
------------------------------------------------------------
Jorge Gonzalez Coviella Barroso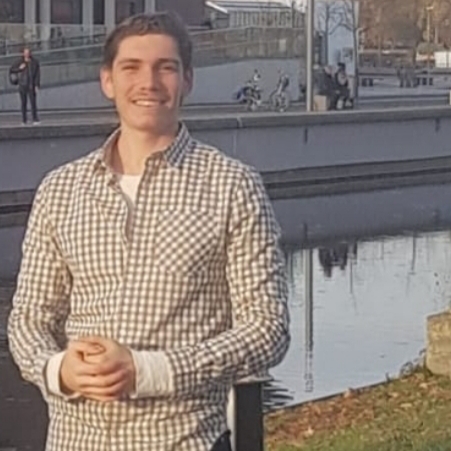 Jorge studies International Taxation, he's a first time MP. You can contact him at jorge.gonzalez-coviella-barroso(a)hsrw.org
-----------------------------------------------------------
Philipp Gröll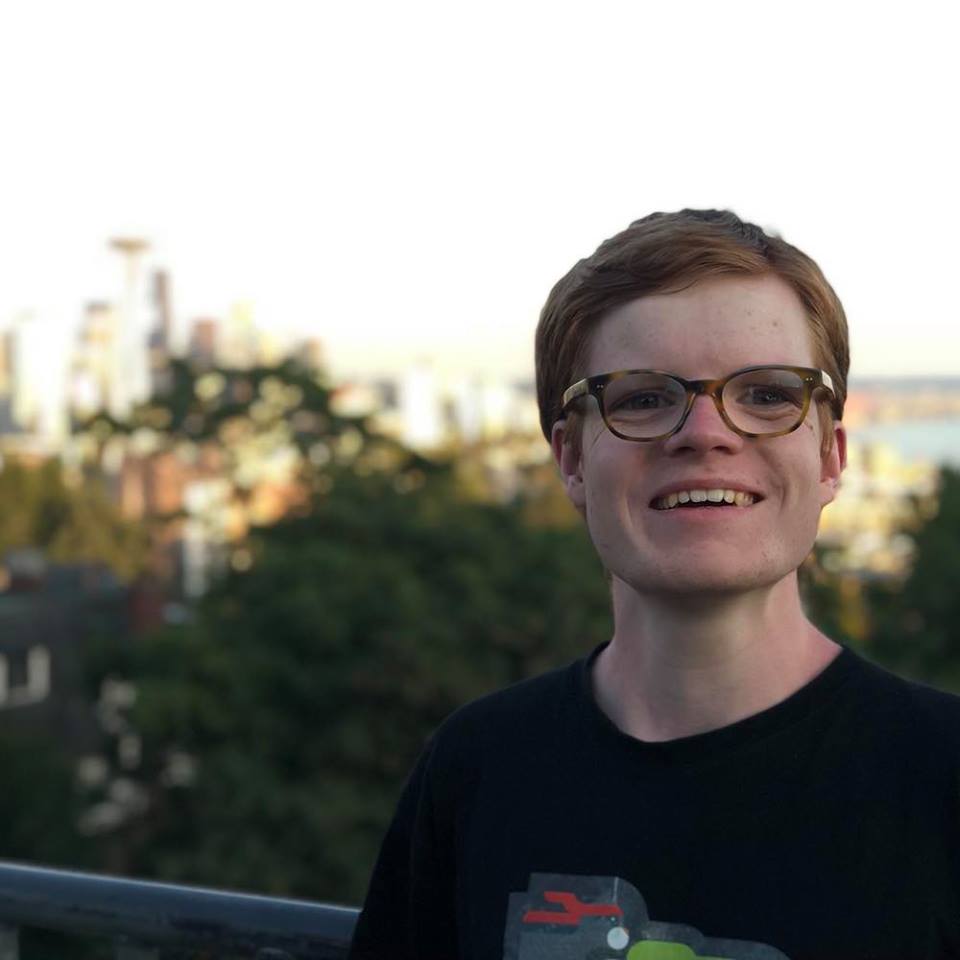 Liste: Campus KaLi StuPa List
Social Committee
Ich bin Philipp Gröll.
Seit 2016 studiere ich E-Government an der HSRW in Kamp-Lintfort. Im Alter von 15 Jahren habe ich begonnen, mich sowohl für aktuelle politische Themen, als auch politische Mitbestimmung zu interessieren. Um mich mit Gleichgesinnten auszutauschen nahm ich an einigen Seminaren des Vereins zur Förderung politischen Handelns (V.F.H) teil. Als ein hoffentlich zukünftiges Mitglied des Studierendenparlaments möchte ich dieses Wissen nutzen, um die Einmischung in die Hochschulpolitik für euch atraktiver zu gestalten.
Wenn du irgend welche Fragen hast, zögere nicht, mich entweder über Facebook, per Email oder im echten Leben anzusprechen!
------------------------------------------------------------
Kasimir Cesare Saladin Heldmann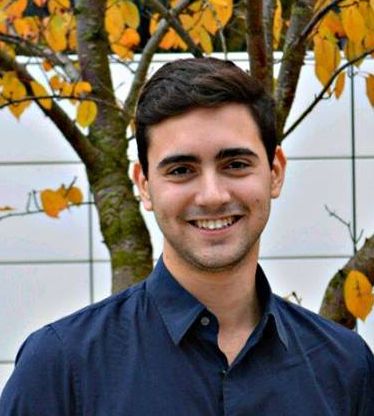 List: Eager 2 Change
Election Committee (Chair)
My name is Kasimir Heldmann. I study International Relations in my 3rd Semester. Most of you probably know me from running over the campus in a suit for my job as the Head of Event Management at KleMUN 2018. Coming from Berlin to Kleve, a small unknown city in the northwest of Germany, shocked me the first few months. But our university and more than this the warm and welcoming student community made Kleve to the hometown it is for me today. This is one of the things I want to support more at our university.
I am running for StuPa this year because I find it extremely important to raise awareness about what StuPa does for us students. In the end, it is and remains the most crucial body representing students' intrests. Together with my friends at Eager 2 Change, I would like to achieve that by giving you regular handy updates.
StuPa should work for you! And I want to assure you that.
------------------------------------------------------------
Niall Juval Janssen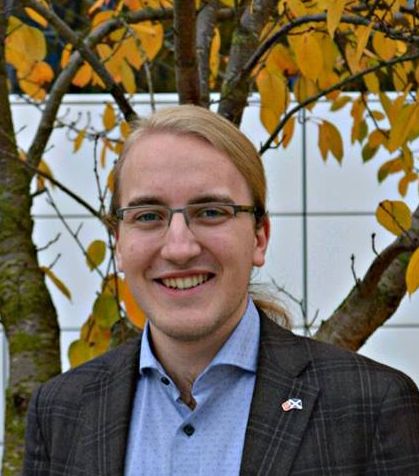 List: Eager 2 Change
President (starting March 1st 2019), former Vice President, Election Committee
My name is Niall Janssen. I am a third-semester student of International Relations. In my studies, what especially fascinates me are the Studies of Parliamentary Debate. This is basically the reason why I volunteered for being one of the bylaws guys of our party. (Yes, there are actually people liking to read, debate, and think about that stuff…) 
As to my previous experiences in university policy, I have represented you as a Study Course Representative and a Member of the Faculty Council (not the FSR) for one year. 
In my spare time, I enjoy singing in a concert choir, am committed to Tai Chi (that "sport" all the old Chinese people do in parks), and love reading good novels.
------------------------------------------------------------
Benjamin Killewald
List: The Party of Moderate Progress Within the Bounds of the Law
Budget Committee, Election Committee (substitute member)
no description available at the moment
-- resigned due to internship on March 19th 2019
------------------------------------------------------------
Aylin Klisura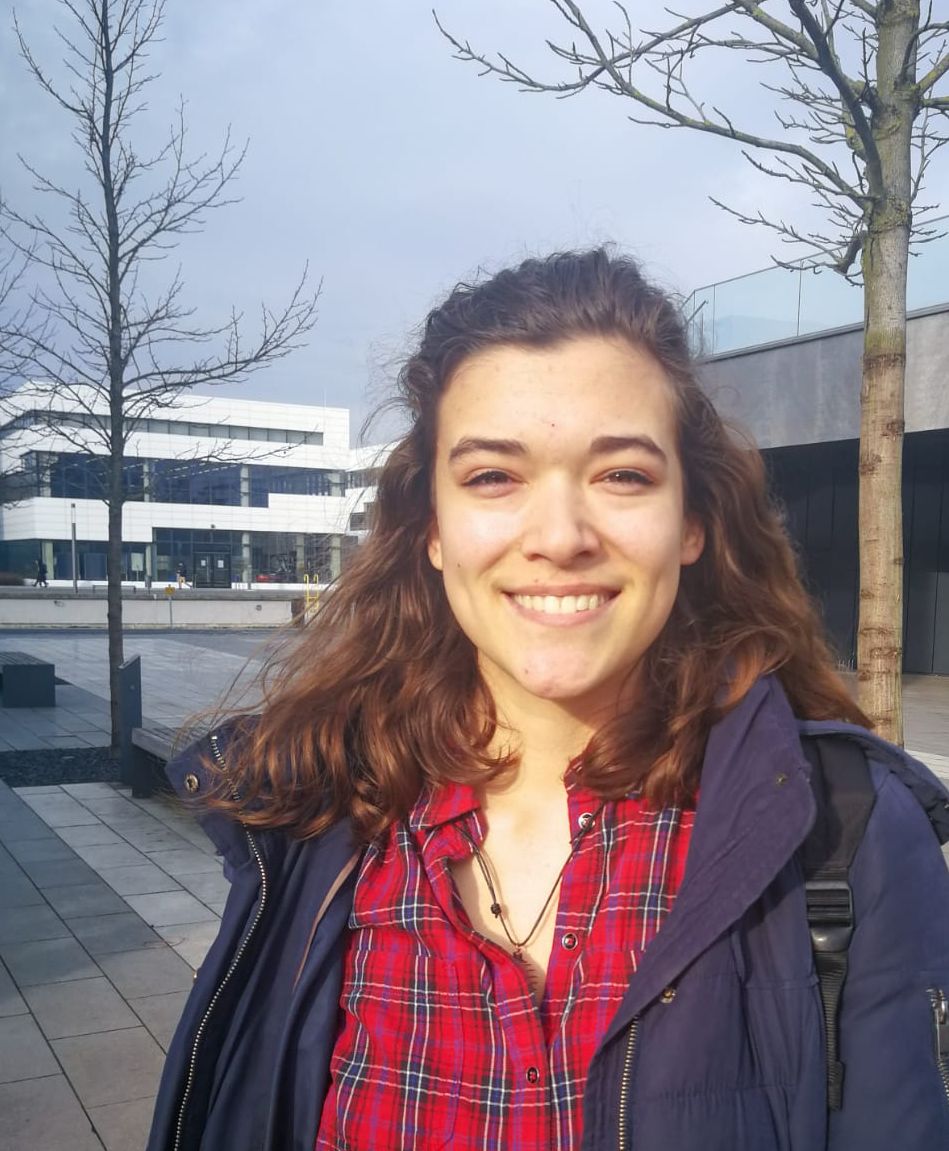 List: Women of HSRW
Social Committee
I am Aylin Klisura, 21-years old, from Wesel and currently studying Gender and Diversity. As vice president and after that president of the school council in my first secondary school I was sitting in on school conferences regarding budget planning, policies etc. and chaired pupil conferences with other class spokespeople regarding their issues and suggestions about changes in the school. Furthermore, I was volunteering as the head of the Mentoring program in my local refugee relief organization in which my tasks included but were not limited to organizing meetings and connecting Mentors and Mentee refugee families to help them to get used to their new life here in Germany.
As a member of the Women of HSRW parliamentary list and the Social Committee in StuPa, I am of the opinion that a diverse and inclusive campus community is the foundation for the advancement of global consciousness, awareness of social responsibility and a successful academical development.
------------------------------------------------------------
Chetna Krishna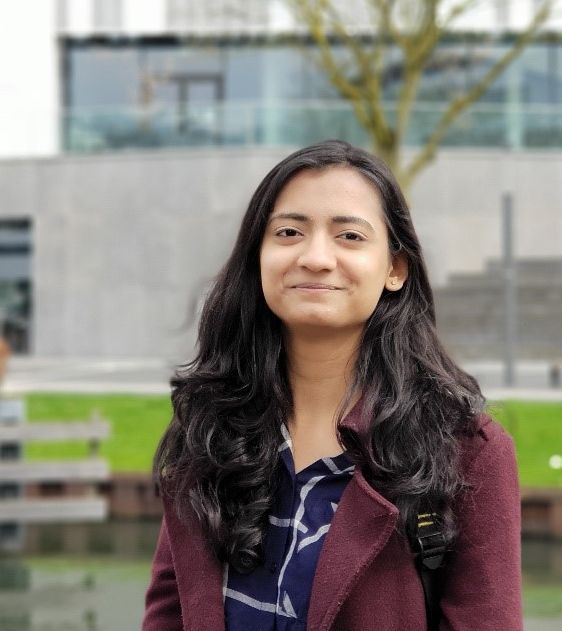 List: StuPower
Chetna from Science Communication and Bionics is capable in the field of communications and her favorite subject is Physics. She wants to bridge the interfaculty gap and bring them together for many potential great events. Friendliness and patience would be her key qualities.
She is committed to be regular in all meetings which is required to establish a successful quorum and achieve any goal at the Student Parliament (StuPa). Chetna would like to ensure that students receive their loans with a much more transparent, expedited and smooth process with the help of StuPa.
-- resigned on March 25th 2019
------------------------------------------------------------
Martin Kümmel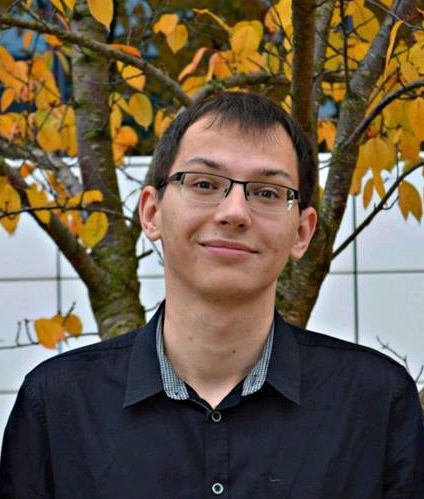 List: Eager 2 Change
Budget Committee (Chair)
My name is Martin and I am an International Relations student in my 3rd semester.
My interest stands for what the name Eager2Change says: actively introducing a new culture of getting engaged in our legislative body, the StuPa and ending a year long decay through non-interest and indifference that rendered the parliament incapable and fruitless.
Getting elected into the StuPa comes with several duties that not only include attendance to sessions and pushing for the goals we are promoting, but also representing what a democratic system should provide you with: transparency, consistency and fair solutions.
I and my fellow student colleagues are keen to demonstrate that fulfilling those demands is a lively process, especially with the beautiful diverse background we share at our university.
What I will promote is to design budgetary decisions transparent and fitting into our agenda because its your headcount of money StuPa gets to decide upon, hence you have the right to know what we as your representatives are doing with it and how its advantageous to you!
Being an accountable university, I think, should not only reflect that we are fair and responsible towards 3rd parties, but also to enable you to get the best possible means to make your studies successful through improving your work-environment.
Being confronted with the same shortages during my studies as you are, I will advocate improvements in literature and program access to spare you and future student generations additional cost, time-wise and financially.
------------------------------------------------------------
Max Leander Liedtke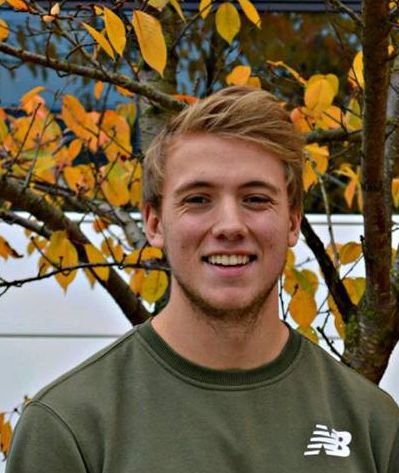 List: Eager 2 Change
Election Committee (substitute member)
I am Max Liedtke and currently in my third semester studying International Relations. My interest in joining the StuPa and especially Eager 2 Chance, is based on what this party wants to achieve, a functioning and representative student body in which the ideas and demands of students are actually realized. 
For that to happen, Eager 2 Chance stands for a commitment to attendance and to increase the transparency of the StuPa to make it more accessible for students. Together with my fellow E2C colleagues, we want to realize your demands and wishes. 
A highly pressing issue is the availability of study rooms, especially during the examination period. We want to increase the access and availability of study rooms, for you not to worry where to find a place to study, during a already stressful period of the semester. 
During my spare time, I am very dedicated to competing in sports and with the same dedication, I will pursue to realize your demands and the agenda our party has set out.
------------------------------------------------------------
Johanna Lichtschlag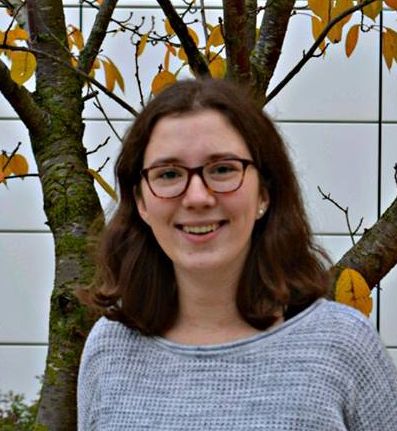 List: Eager 2 Change
Social Committee
My name is Johanna Lichtschlag. I'm studying International Relations in my 5th semester. Many of you might also know me as an organizer of 2018's Kleve Model United Nations conference here at HSRW. 
I joined Eager 2 Change with the ambition to give something back to our university, HSRW. Having had an incredible experience studying here I feel it is now time to put in an effort in making one of the most influential student bodies - the StuPa - more functional. I strongly believe that Eager 2 Change will be able to significantly improve the working of StuPa with our attitude and our collective experience.
I myself, as a member of UNICEF Germany's student council and the head of the UNICEF university group in Kleve, bring to the table insights into the functioning of large organizations and organizational skills.
------------------------------------------------------------
Sophie Schnieders
List: The Party of Moderate Progress Within the Bounds of the Law
Bylaw Committee, Election Committee (substitute member)
no description available at the moment
-- resigned on March 19th 2019
------------------------------------------------------------
Dennis Mendheim
List: The Party of Moderate Progress Within the Bounds of the Law
President till February 28th 2019, Bylaw Committee
no description available at the moment
-- resigned due to internship on February 28th 2019
------------------------------------------------------------
Nhat Thuy Tran
no description available at the moment
------------------------------------------------------------
Elisa Ronga
List: The Party of Moderate Progress Within the Bounds of the Law
Bylaw Committee
Hello! My name is Elisa and I am currently voted in for the second year into the Student Parliament. I am very thankful to be a part of it and am excited to attend all the meetings for as long as I am a member. This year's members have a great potential and are very keen on being a part of every decision the Student Parliament makes, which makes me more motivated and interested in our work. My main priority is to represent the entire student body with my voice, having this thought as part of every decision and vote I partake in. Having a good and open relationship with AStA is also important for student politics, and for us to serve the student body. This is done by communicating and checking in with each other regularly. I have joined the Bylaw committee, as I did last year, because of my view that it has a very vital and important role to student politics. The bylaw committee can be tasked to look over and modify documents (that will later would be approved by the entire student parliament) that are vital to how student politics work. This is in line with my belief to always improve our approach to make work as efficient as possible.
------------------------------------------------------------
Andrea de Sanctis
List: Andrea de Sanctis
I'm a motivated person who wants to help the students to understand in which ways they can solve problems. And this would basically be my position in the Stupa: act as a link and listen to students problems and report them in the Stupa if is something that we can deal with.
-- resigned March 3rd 2019 due to a semester abroad 
------------------------------------------------------------
Hugo Scherer
no description available at the moment
------------------------------------------------------------
Katrin Stierle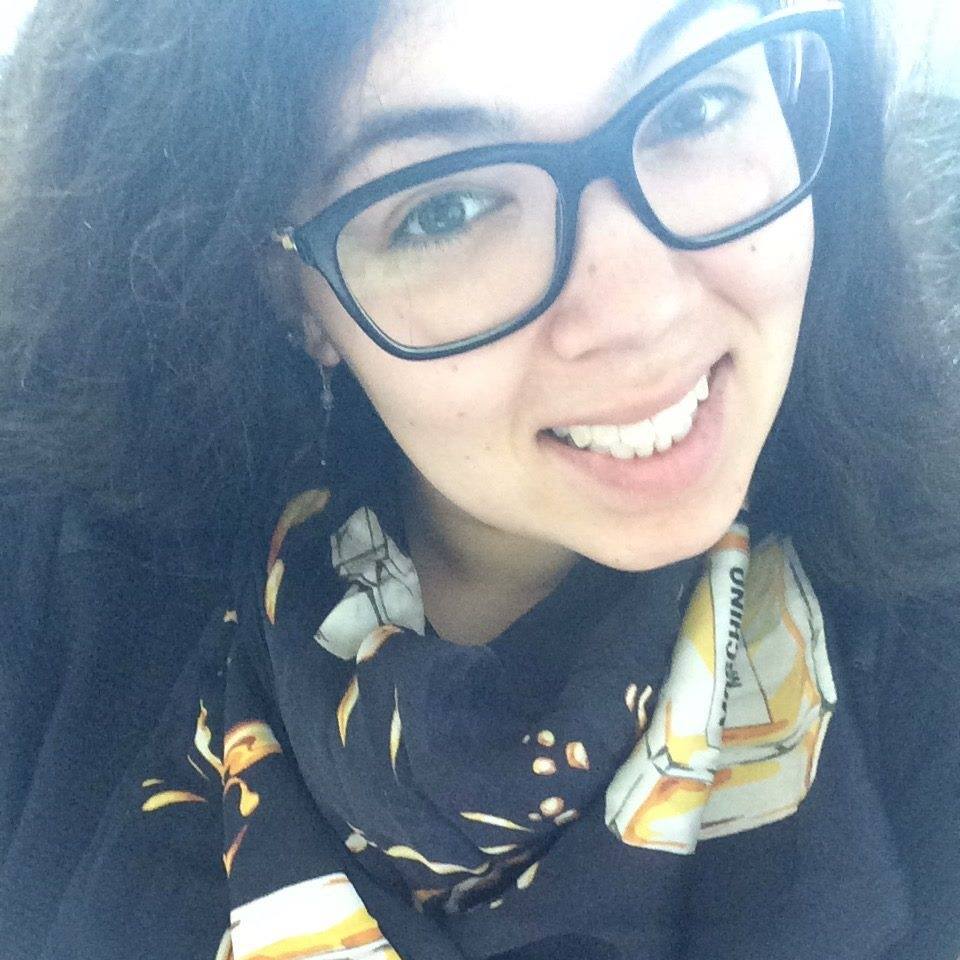 List: The Party of Moderate Progress Within the Bounds of the Law
------------------------------------------------------------
Md Was Uddin
List: The Party of Moderate Progress Within the Bounds of the Law
no desciption available at the moment
------------------------------------------------------------
Anja Britta Weber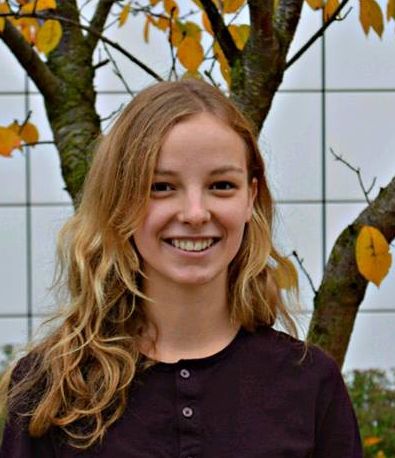 List: Eager 2 Change
Social Committee, Election Committee (replacement member)
My name is Anja Weber and, like most of the people in our party, I study International Relations in the third semester. So far I have no experience in representing a student body. Nevertheless, I have decided to join Eager2Change and to run for Student Parliament, because I would like to play a more active role in university life, and because I believe Eager2Change needs more female representatives. 
As a StuPa member, I will work for a more eco-conscious environment at Uni, primarily by promoting sustainability and Fair Trade measures. Furthermore, and as vegetarian myself, I will fiercely advocate for my vegan friends for a much better vegan option at the university Mensa. To me, this is extremely important, because it serves our university's image of diversity and inclusion. 
I would love to count on your support!
------------------------------------------------------------
Hassan Wehbe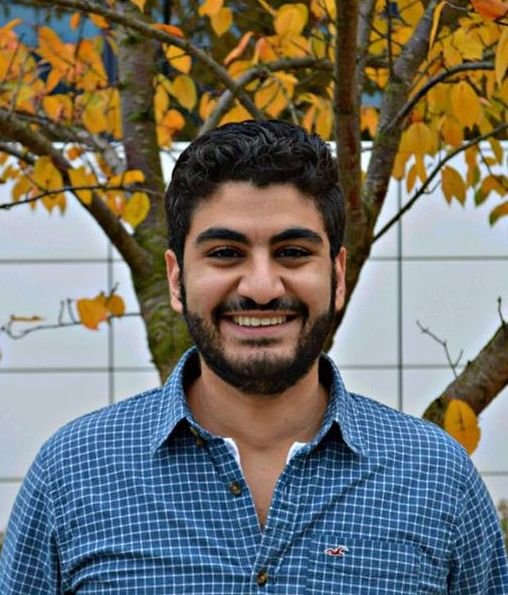 List: Eager 2 Change
AStA Chair 2019 - non voting-member of the StuPa
------------------------------------------------------------
Gustav Costa Zimple
no description available at the moment
------------------------------------------------------------