Welcome to the University Sports Rhine-Waal

When you can't see straight from studying, that's when you know it's time for a break. Rhine-Waal University of Applied Sciences is there to help you achieve an ideal balance between body and mind with a broad range of sports and athletic activities for students and staff in Kleve and Kamp-Lintfort. But our activities aren't just about staying in shape:
News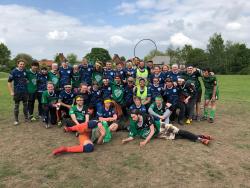 See pictures and read more here ...

It's that time again! The summer semester 2019 has begun and thus finally the sport of high school begins again! The dry spell is over and it can be started! On 28.03.2019 the registration for the university sports starts. Sign up, because this semester is done properly sports.
 

The university sports stamps the bonus booklets of health insurance! Just bring your bonus booklet and have it stamped. Give it a go and have fun living your sport!
Click here to get to the sports offers!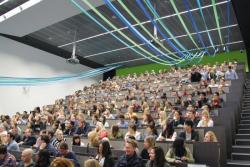 This semesters' start of hochschulsport was quiet successful. We are happy about all previous registrations! There are many free spots in over 50 sports offers. Students who haven't registered yet, can still register below the quicklink "Registration course offer". Just have a look at our sports - for sure there is an offer for EVERYONE! If you are not familiar with a sport, you will find interviews on our homepage in a short time, which will give you an insight or just ask us! Also try something new!