Welcome to the University Sports Rhine-Waal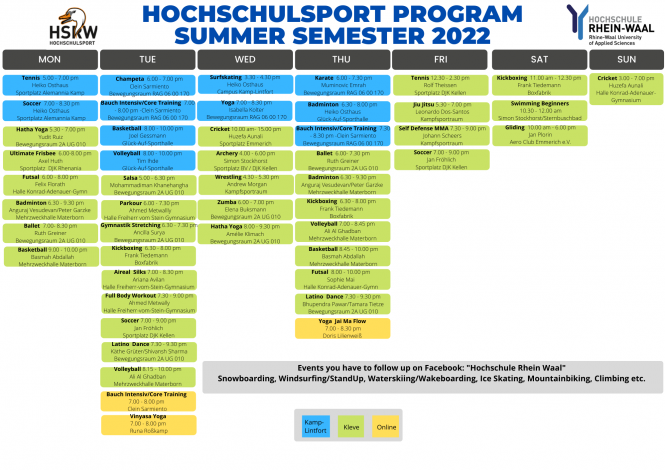 New semester - even more sports!
There are still places available in some of our university sports courses,
such as ballet, cricket, champeta, full body workout, futsal, jiu-jitsu or wrestling.
On top of those there are even more sports waiting for you.
As soon as the summer arrives, we also start with water sports like sailing,
windsurfing, surfing and water skiing.
Make sure not to miss out and get ready
News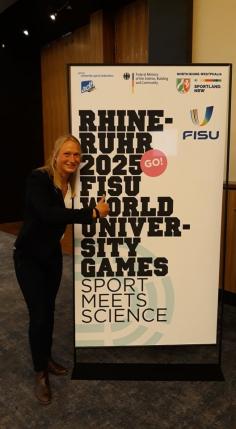 A historic moment for the general German University Sports Association (adh) - the FISU World University Games are coming to NRW.
On Saturday (15th of May) the executive committee of the International University Sports Association FISU declared North Rhine-Westphalia to be the organizer of the Rhine-Ruhr 2025 FISU World University Games (WUG). Sarah Pullich, Chief Financial Officer at adh and employees at the HSRW, was able to experience this goosebumps-moment live. The students of the Rhine-Waal University of Applied Sciences the WUG will have the chance to experience an outstanding major sport-event live.
The FISU World University Games, formerly known as Universiade, are the world's largest multisport event after the Olympic and Paralympic Games.
The WUG offers thousands of student athletes an attractive stage for top-class sport and a top-class sporting event for visitors.
In July 2025 North Rhine-Westphalia and the Rhine-Ruhr region will host around 10,000 athletes and officials from 170 countries. The competitions will be held in Bochum, Duisburg, Düsseldorf, Essen and Mülheim an der Ruhr. For the students of HSRW this is on their doorstep..
In addition to the top-class competition, science, sustainability and innovation as well as intercultural exchange are the focus of the event. The organizer of the Rhine-Ruhr 2025 FISU World University Games is the Allgemeine Deutsche Hochschulsportverband (adh).

Start of the summer semester 2021 Attention students and employees of the Rhein-Waal University of Applied Sciences! The registration for the online-courses of university sports for the summer semester is activated. Among other sports you will be able to registrate for: core training, fascia workout, kickboxing, yoga and zumba. The courses start on April 12th, 2021. You can book a € 5 flatrate and take part in an unlimited number of onlin- courses. We look forward to seeing you.

Together we are strong. It is not only University Sports at Rine-Waal University of Applied Sciences, that offers many digital sports in times of the current semester. The state conference NRW for University Sports created the YouTube channel "Hochschulsport NRW", on which a wide variety of university sports courses from NRW are published. The first HSRW videos created by our yoga trainer Carolin have already been put online on this channel. In addition you will find a collection of other university sports facilities, that offer live online courses on the website of the general German university sports association (ADH). This way you can experience the diversity of university sports  easily and free of charge.
Enjoy!

Due to the spread of the corona virus, all university sports courses, apart from the upcoming digital offers, are expected to be cancelled until the 20th of April 2020.
Without exceptions, all conventional offers are affected by this, regardless of whether they take place in the university's or external partner facilities.
We follow the recommendations of the Federal Ministry of Health, the Robert Koch Institute, and the requirements of the state of NRW.
As soon as we know how to proceed, we will inform you.
We can always be reached at hochschulsport@hochschule-rein-waal.de.
Your university sports team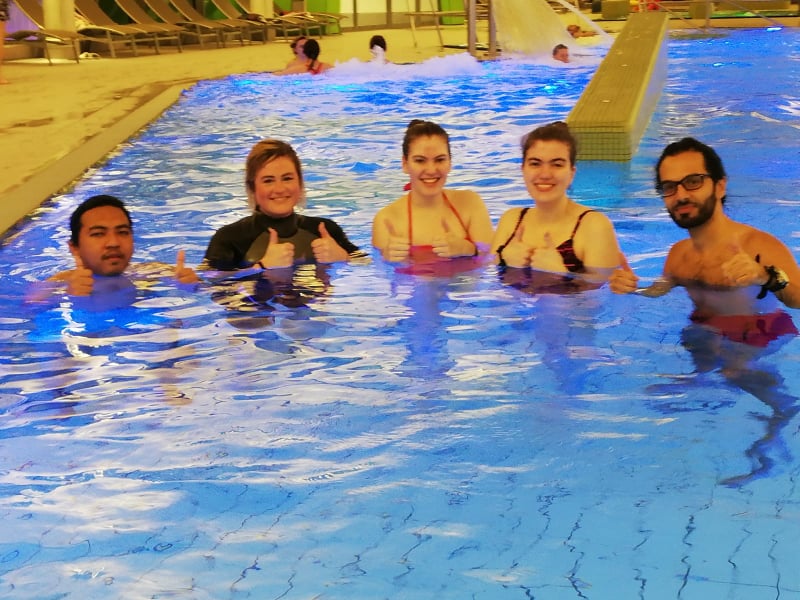 University Sports offers swimming courses for beginners in Kleve and Kamp-Lintfort. Now we want to actively motivate all students and employees, who have no swimming experience to learn to swim.
Last semester 26 students and employees took advantage of the opportunity and learned to swim attending the swimming course of university sports.
In the upcoming summer-semester this group can now also participate in University Sports` water sports such as rowing, sailing, windsurfing, waterskiing or wakeboarding.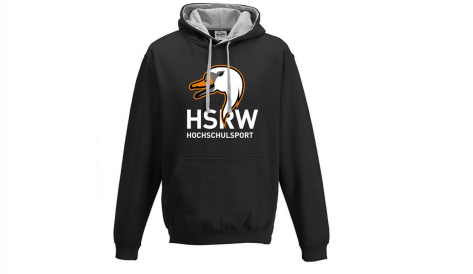 We are happy to spread the latest news, that the popular Hoodies and T-Shirts of the University Sports are purchasable online for favorable conditions in the merchandising department of Rhein-Waal University of Applied Sciences.

If you feel dizzy studying too much,  it's about time for a break. Rhine-Waal University of Applied Sciences helps to achieve an ideal balance between body and mind providing a wide range of sports and athletic activities for students and staff in Kleve and Kamp-Lintfort. Nevertheless our activities aren't just about staying in shape:
News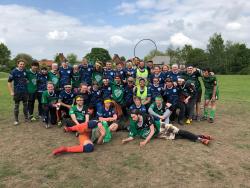 See pictures and read more here ...

The university sports stamps the bonus booklets of health insurance! Just bring your bonus booklet and have it stamped. Give it a go and have fun living your sport!
Click here to get to the sports offers!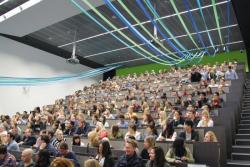 This semesters' start of hochschulsport was quiet successful. We are happy about all previous registrations! There are many free spots in over 50 sports offers. Students who haven't registered yet, can still register below the quicklink "Registration course offer". Just have a look at our sports - for sure there is an offer for EVERYONE! If you are not familiar with a sport, you will find interviews on our homepage in a short time, which will give you an insight or just ask us! Also try something new!