Welcome to the University Sports Rhine-Waal

Steam coming out of your ears from studying? Sounds like it's time to go outside for some exercise! Rhine-Waal University of Applied Sciences offers a wide range of sports for students in Kleve and Kamp-Lintfort to promote a healthy work-life-study balance.
News

The university sports stamps the bonus booklets of health insurance! Just bring your bonus booklet and have it stamped. Give it a go and have fun with your sport!
Click here to get to the sports offers!


By finishing the second place at the German University Championships Futsal, the team had the great opportunity to fly to Portugal in mid-July to attend the European University Championships (EUSA Games).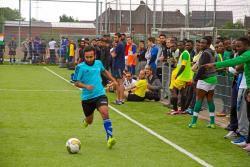 At 10th May 2018 the Hochschulsport organized the 4th International HSRW Football Cup.
14 Teams registrated for this event.

24 students were able to learn waterskiing and wakeboarding being helped by qualified coaches.
Some students were experienced and already raced along the track, while about 80% were Newcomers. Of course this sport has to show off its natural limits in the beginning, but after a while pretty much everybody experienced the freedom of gliding on the water.
Look at the highlights on Facebook.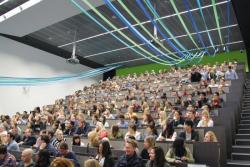 The start of our sports offers was successful. We are happy about all previous registrations! There are still many free places in over 50 sports offers. Students who havent registered can register under the quicklink "Registration course offer" or under this news. Just have a look at our sports - there is something for EVERYONE! If you dont know some sports, you will find interviews on our homepage in a short time, which will give you an insight or just ask us! Also try something new!