The Creative Writing Workshop visits the artist´s workroom of the stone sculptor Christoph Wilmsen-Wiegmann
Bild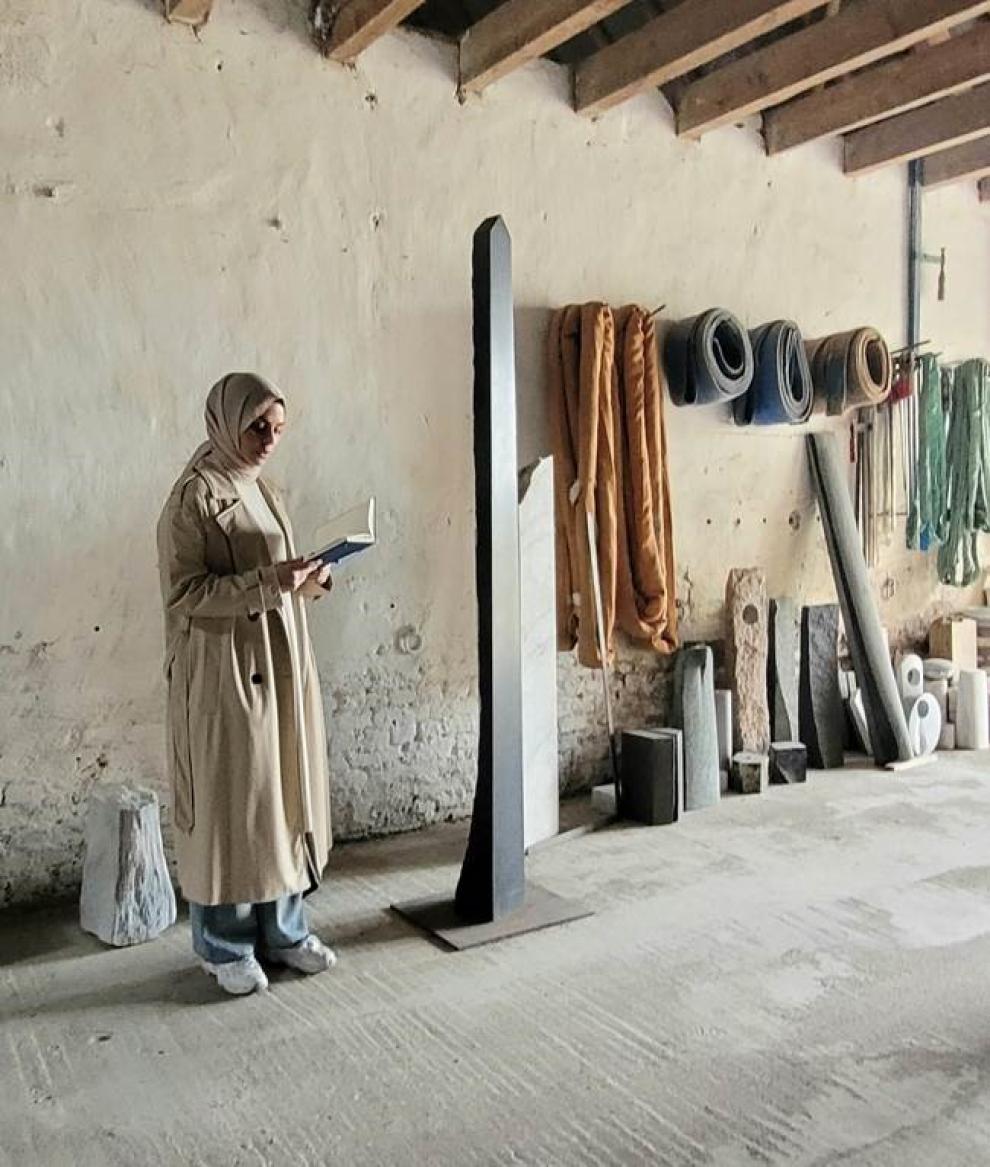 Bild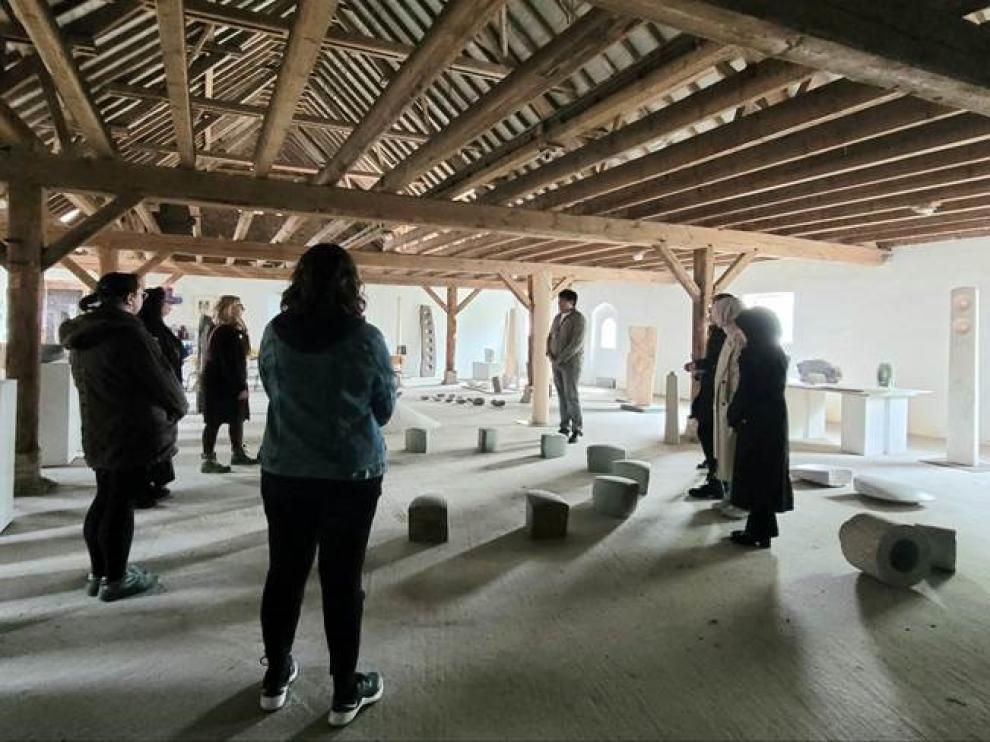 Bild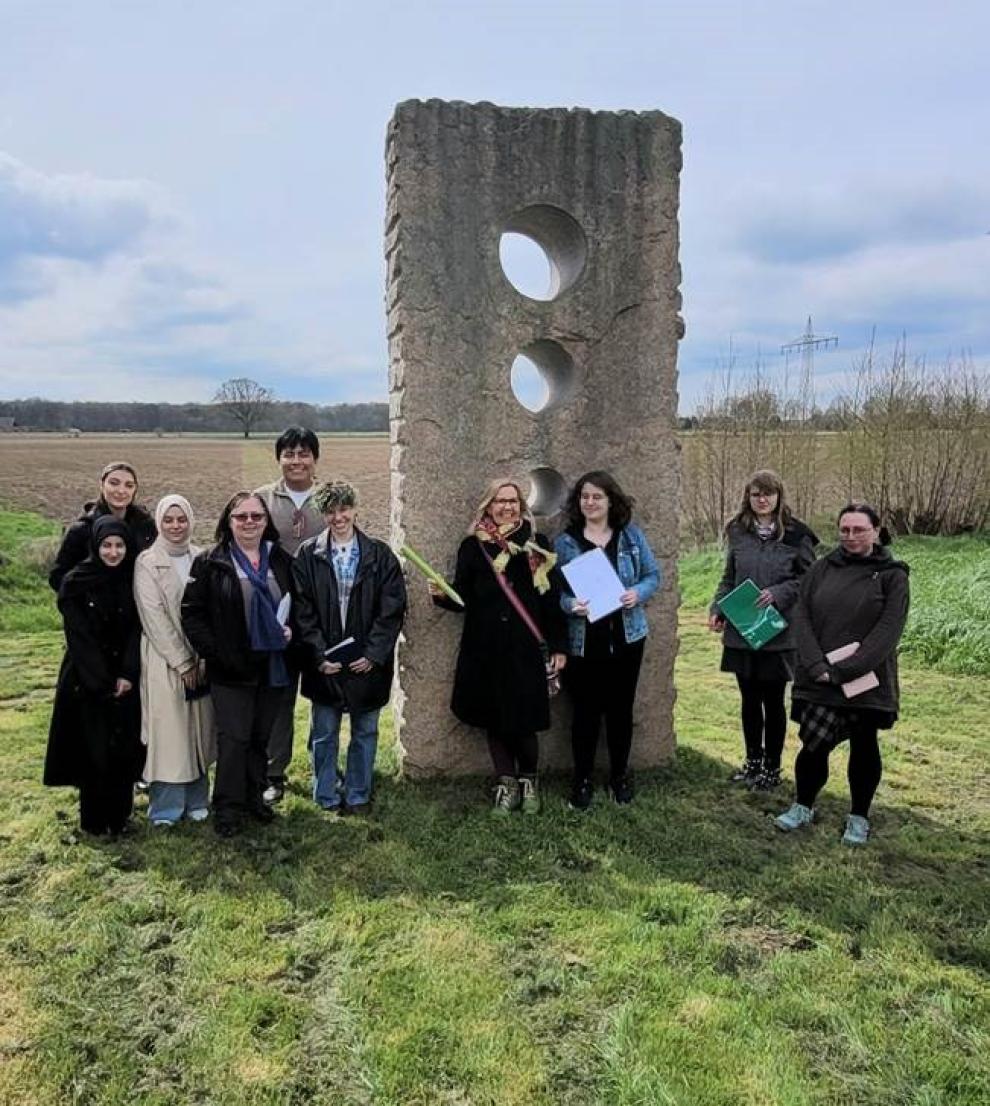 Bild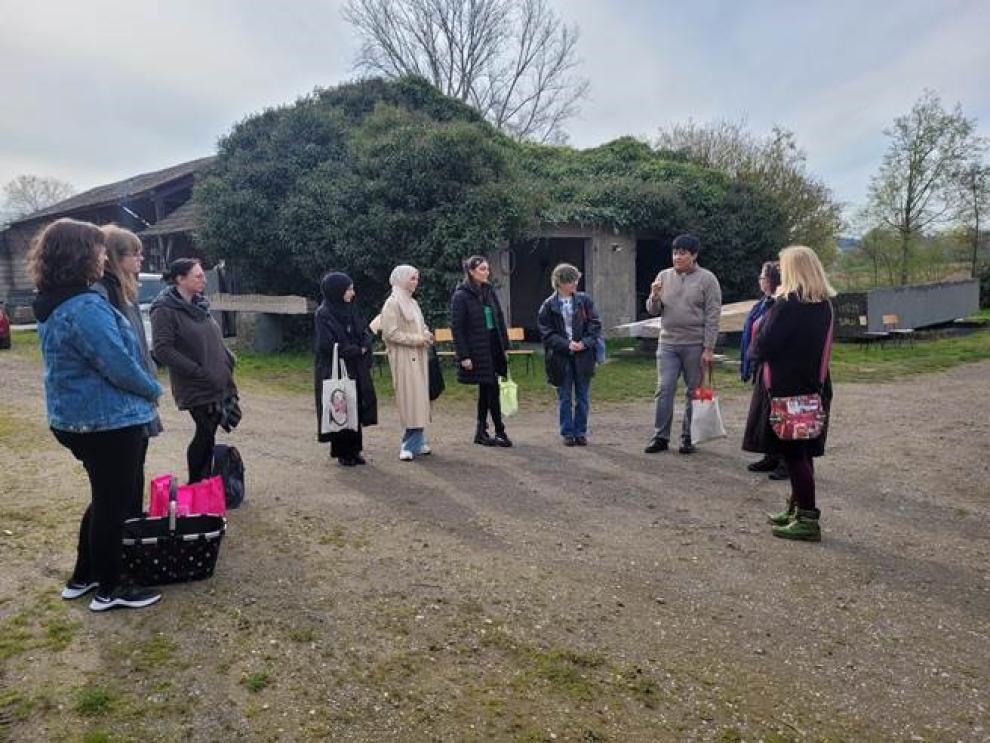 Bild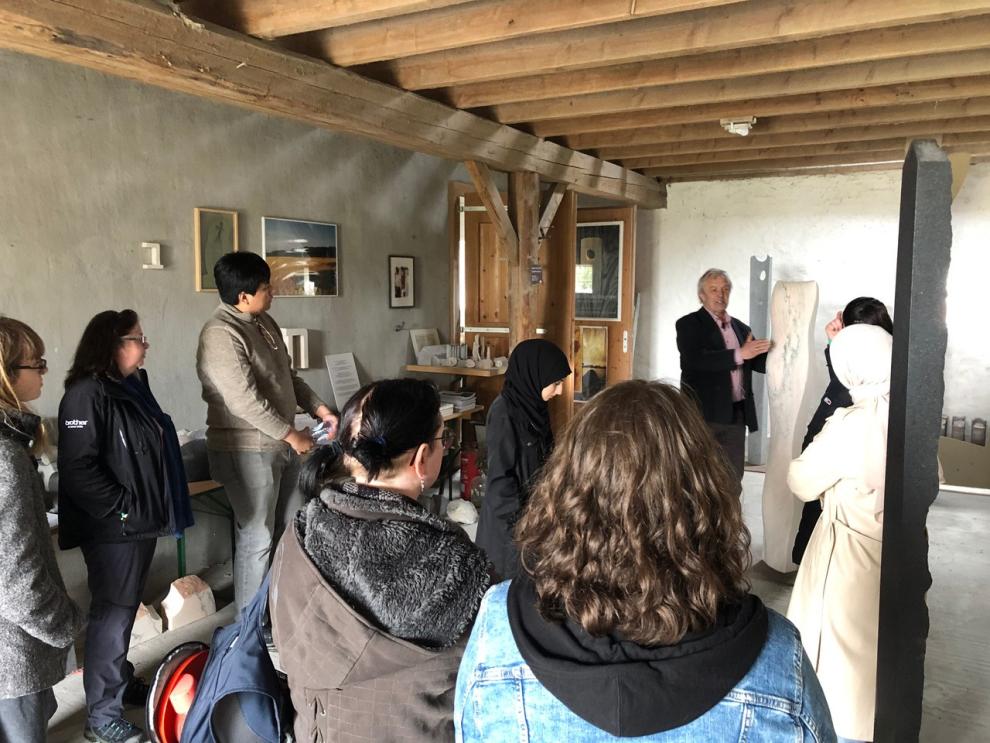 Tor
zur Fantasie
ohne jegliche Grenzen
wo Träume wahr werden
Himmel
von Suheyla Matar
On April 15, 2023, the students partaking the Creative Writing Workshop on the faculty of Society and Economics together with their lecturer Renate Schmitz-Gebel visited Christoph Wilmsen-Wiegmann´s artist´s workroom lying amidst meadows and fields. Here in Kalkar-Appeldorn the well-known stone sculptor is working for 40 years, here he created a heavyweight piece of work, which attracts interest far beyond the area for a long time.
After receiving a warm greeting and an introduction from the artist the students search for their very own words in the artist´s workshop. In small groups they collect first thoughts they connect with the material "stone". Then – with great curiosity and attentiveness - they absorb the artist studio´s atmosphere well. They choose a few of his works and write stories and poems about them. They listen to the stone´s voices and put them on paper – not only in German, but also in English, Spanish, Kurdish, Turkish. Because just like the stones coming from all over the world stand together in the barn, students from all over the world sit together at a big table and write in many different languages.
Unlike he usually does, on this day Christoph Wilmsen-Wiegmann does not have to speak about his works. Today the students phrase their thoughts and ideas and after they finished their writing at the big common table, they guide him through the studio and read out their texts. It is a remarkable experience for the stone sculptor: "Experiencing how these young people let me partake in their thoughts, how they have so much trust and read out their texts to me – I simply think that´s magnificent. I feel endowed with enrichment and fulfilled. I am surprised and fascinated about the kinds of aspects young people discover in my works. I would gladly like to use some of the texts in an upcoming exhibition catalogue. Preferably I would like to support a publication of all the texts created today."
The lecturer Schmitz-Gebel is deeply affected: "I have rarely experienced this much affection towards the students´ texts. A publication of the texts would further inspire the students and show them: Your very own thoughts are precious. No artificial intelligence could replace that. In that regard this writing day is also an extraordinary experience for me. The fact that Mr. Wilmsen-Wiegmann not only opened his studio for us, but, due to the cold temperatures, also let us inside his living room and sparked off a fire in the furnace, demonstrates his heart-warming kindness and candidness."
Just like Christoph Wilmsen-Wiegmann delicately opens stones to make them permeable for light and glances, the people opened themselves on that day by writing, listening, and speaking in many different languages and showed themselves as permeable for new experience, feelings, and exchange.
Information
Fotografien
Christoph Wilmsen-Wiegmann
Downloads