Counselling
We provide support in all career-related processes during your studies and until you have found your first job. We offer individual counselling, reaching from career orientation to job interview preparation.
Our sessions are always about what YOU want: YOU define the topic and the goal of the counselling session.
CAREER ORIENTATION
Especially when taking up an interdisciplinary degree, it's often difficult to envision precisely what one's professional future will look like. Sounds familiar? Or have your initial career interests changed over time, for example?
In our career counselling we tackle these topics together with you.
Possible questions can be:
I'm confused. I have the feeling that I haven't learned anything – what should I do now?
How can I find out what I really want and what I am good at?
How should I decide between my options?
And many more
Ideally, please briefly describe in an email who you are, in which semester of your study degree you are and what you would like to discuss during the counselling session.
JOB AND INTERNSHIP SEARCH
You know what kind of job you are looking for or in which company you would like to work? Congratulations! Then it's time to start your search. Typical questions can be:
How do I find vacancies in my area of study?
How do I find vacancies in country XY?
Which companies exist in this specific industry?
CV AND APPLICATION CHECK
A lot depends on good application documents. They are the first and unfortunately sometimes the last impression that we make on employers. Typical questions can be:
I have found my dream job – which self-marketing tools can I use to get it?
I have written over 100 applications and only received rejections so far. Why?
I have a CV from my time at school or with a format from a different country – what should a current CV for the German job market look like?
Please send me your application documents including a link to the respective job ad. You will either receive feedback via email or we can schedule a personal appointment (online/via phone) to discuss your documents.
JOB INTERVIEW PREPARATION
Your application was successful? Congratulations!
Now it's time to master the next step in the application process. We will train your self-presentation, individual answers and potentially difficult interview questions.
Typical issues or questions can be:
There is a gap in my CV or I quit my previous degree programme – how can I deal with this in an interview?
I am so nervous – what can I do?
How can I present myself in a convincing way?
You would like to schedule an appointment for individual counseling or a first orientation talk?
Feel free to get in touch via email!
Contact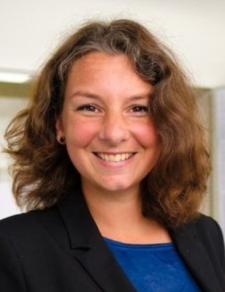 Imke Hans
Office: 02 02 015
Mail: imke.hans@hochschule-rhein-waal.de