Trainings and Events
We offer various (virtual) trainings and events to support you in laying the foundations for your professional future. You will be able to deepen your knowledge and gain insights into different career paths. All students of the Faculty of Society and Economics receive information on our events via our monthly newsletter.
PRESENTATIONS / INFOEVENTS
Are my application documents "state of the art"? Do they fit to the industry / job I am applying for? What (other) possibilities are there to find a suitable internship / job for my degree programme?
Do these questions sound familiar to you? During our info events we will provide you with a compact overview (1,5 hours) on the following topics:
Job opportunities
Applications
Job Search Strategies …and many more
Our info events take place every semester and are open to all students of the Faculty of Society and Economics. Furthermore, we offer degree-programme specific presentations.
WORKSHOPS
While presentations and info events offer an overview, in our workshops we have the possibility to dive deeper into career-related topics.
Which alternative ways of job search can I use for my degree programme?
How can I best prepare for a (virtual) job fair or a (virtual) job interview?
How can I build my network? … and many more
These are only some examples for our workshops that we offer on a regular basis or upon request.
CAREER TALKS
Our guest speakers share their personal experiences from their field of work. Our aim is to provide you with practical insights and show (interdisciplinary) career paths. The career decisions and personal experiences of our guest speakers can also serve as food for thought for your own future development.
Here are some examples for topics from previous career talks: career in … science, in the non-profit sector, in politics (e.g. EU), in the retail industry, in the tech industry and many more.
We offer career talks on a regular basis depending on the availability of our guest speakers. All students of the Faculty of Society and Economics are warmly invited.
Get in touch!
Feel free to get in touch via email for booking requests or suggestions for additional topics.
Contact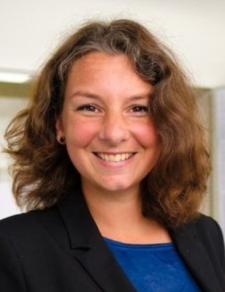 Imke Hans
Office: 02 02 015
Mail: imke.hans@hochschule-rhein-waal.de