International Business and Social Sciences, B.A.
Don't be a bull in a china shop
Would you have guessed that a nod does not always mean "Yes" and that a smile can signal lack of respect?
We strongly believe that you can only be successful on a global scale if your professional knowledge is as distinct as your cultural competence. Good managers know, that factors such as negotiation, communication or motivation styles are as varied as cultures and that different political structures and legal systems require adaptation to local business environments.
Our degree course aims at giving you an extensive grounding which is more than just business economics. The sound understanding of economics and economic interrelations combined with cross-cultural management skills will enable you to assess and respond to the challenge of internationalisation.
What you will study
The first semesters aim to provide a firm grounding in managerial and social sciences as well as in analytical and methodical subjects like Mathematics and Statistics. You will also focus on developing key competencies by undertaking units in "Communication and Cooperation" or "Culture and Diversity".
The 4th and 5th semester will then give you the chance to specialise in two particular areas by choosing electives like "Strategic Marketing", "Finance and Accounting" or "Political Economy" according to your own interests.
The 6th semester will be focused on the application of your knowledge and will give you the chance to do a practical semester or study abroad before starting with your bachelor's thesis in the 7th semester.
This degree programme also offers the opportunity to combine vocational and academic elements. Please find more information here.
Career Prospects
With a bachelor's degree in International Business and Social Sciences, you will be highly qualified for a career in international companies as well as in the not-for-profit sector. You will find employment in a wide range of roles from purchasing and distribution to controlling and marketing. Alternatively you can use your skills to start your own business.
Entry requirements
We welcome applications from nationals of all countries. Please check here for general admission requirements.
Other requirements for International Business and Social Sciences, B.A.:
A sufficient level of English language proficiency (CEFR level B2 or better).
Completion of an 8-week internship before the start of the 4th semester. You can also do this internship in your home country before applying to Rhine-Waal University of Applied Sciences.
Interest in social sciences and business management as well as scientific working.
When and how to apply
Application guidelines for international applicants
Application deadlines
During the application period you can submit your application online by using our application portal or uni-assist in case you do not have a German entry qualification to higher education.
Please contact us for more information and advice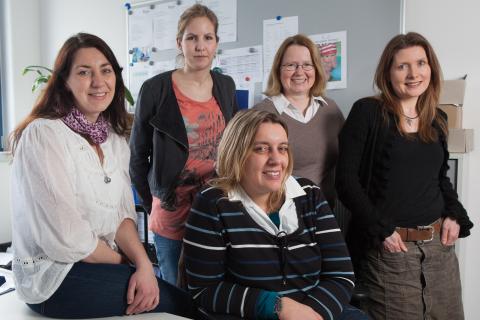 Contact
Kamp-Lintfort Campus
Friedrich-Heinrich-Allee 25, Germany
47475 Kamp-Lintfort
Tel.: +49 2842 90825-0
Email: info@hochschule-rhein-waal.de
Head of Degree Programme
Prof. Dr Thomas Heun
Email: thomas.heun@hochschule-rhein-waal.de
Prospective students can find a contact form and FAQs here.
Rhine-Waal students can find a contact form and FAQs here.
Exchange students please contact our International Office.
Email: international-office@hochschule-rhein-waal.de
Information
Duration of study
7 semesters of full-time studies, 9 semesters in dual-vocational programme
Study model
Full-time or dual studies
Internship

Mandatory 8-week preparatory internship/work placement. This must be completed no later than the 4th semester enrolment deadline.