Invest in Education
Information for Sponsors
Anyone can become a sponsor: whether private citizen, association, foundation or company! A full scholarship entails 150 EUR of support a month (or 1,800 EUR annually) for one student. The German federal government matches this sum, totalling 300 EUR of financial aid per month. Your sponsorship is fully tax deductible.
Partial sponsorships are also welcome! If you would like to donate a smaller amount, that is of course also possible. The donations are added up and whenever we reach 1,800 €, we can apply for another scholarship! The minimum amount is 20€. Please always indicate the purpose "Spende Deutschlandstipendium" when transferring the money. 
Account details 
Recipient: Hochschule Rhein-Waal
Bank: Volksbank Kleverland (bank code: 32460422)
BIC: GENODED1KLL
IBAN: DE683246042200007013
Purpose: Spende Deutschlandstipendium
Thank you very much for your support on behalf of Rhine-Waal University of Applied Sciences and our students!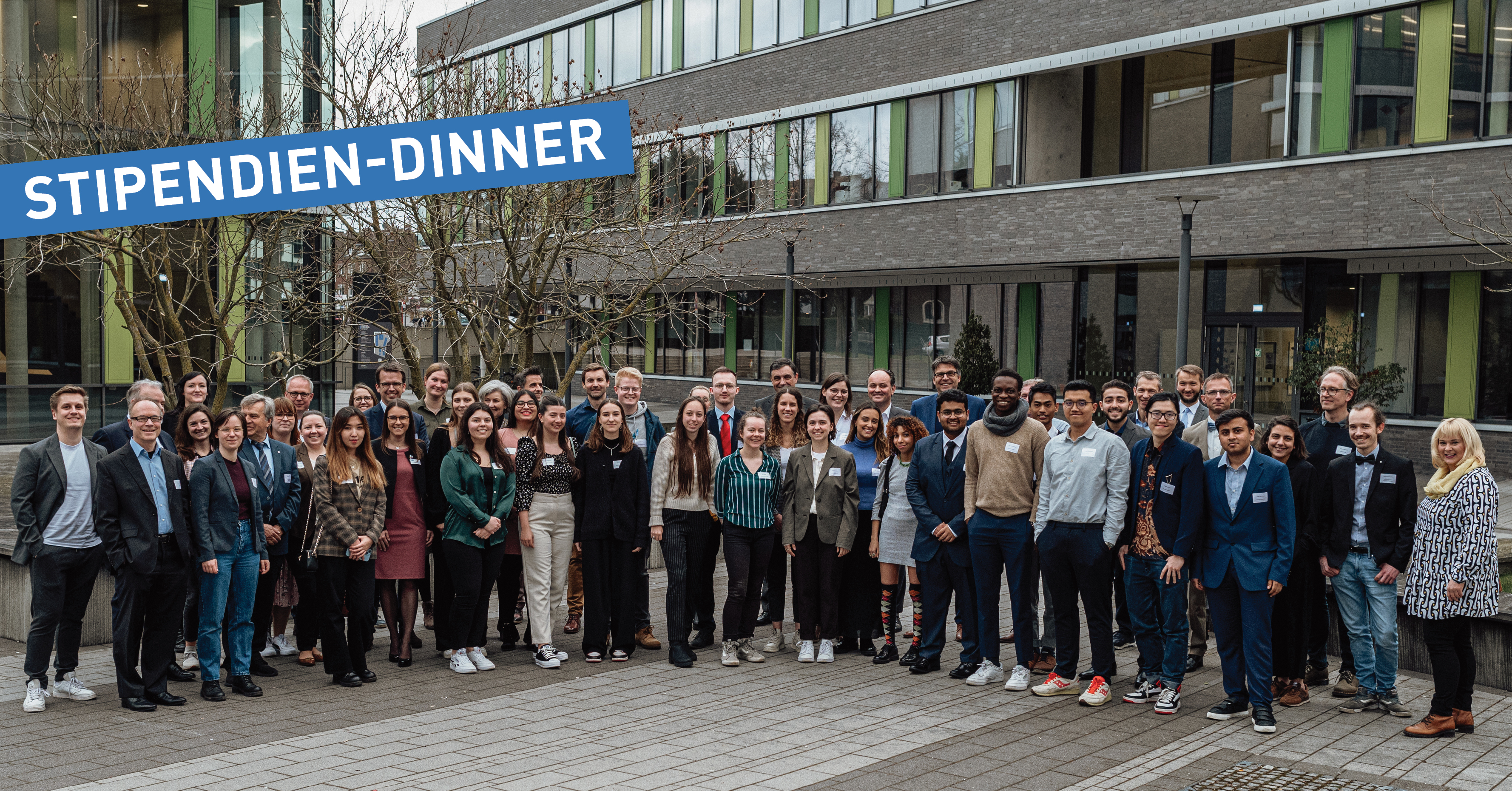 The Deutschlandstipendium is awarded to current students with excellent academic performance or soon-to-be students with remarkable potential based on an excellent academic track record. Scholarship winners are also frequently involved in extracurricular activities, are active in the community or have overcome series adversity, all of which play a role in the selection process. While candidates are selected from a pool of applicants by representatives of the University, if you're interested in providing financial support to students in a particular field of study, we will gladly do our best to accommodate your wish.
Rhine-Waal University of Applied Sciences also organizes a framework programme with company visits and workshops for scholarship holders. Together with its supporter associations, the University organizes an annual formal scholarship dinner, which provides a friendly setting for sponsors, scholarship holders and the Executive Board to meet and converse.
Contact
Lisa Waberg
deutschlandstipendium@hochschule-rhein-waal.de
Phone: 02821 80673 9832