Professor Dr Jörg Petri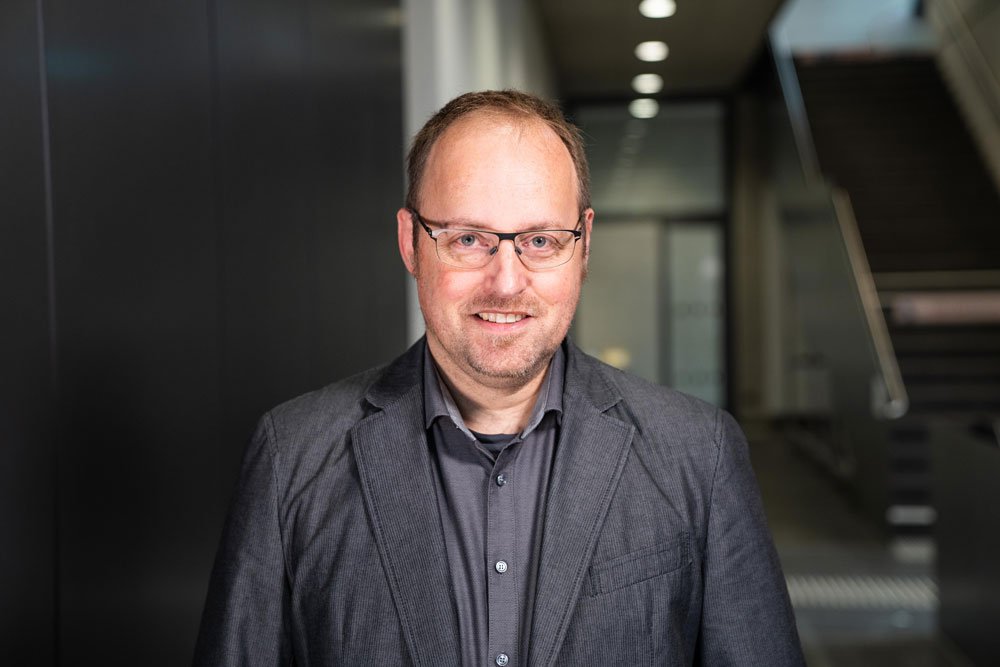 Professor Dr Jörg Petri was appointed Professor of Media Production in the Faculty of Communication and Environment in 2010 and elected Vice-President for Studies, Teaching and Continuing Academic Education in 2019. His goals for Rhine-Waal University of Applied Sciences include establishing a quality management system for both teaching and learning that ensures continuous assessment of the quality of education and the learning conditions for students at both campus locations. To that end, he has organised a regular and open exchange with both the Centre for Academic Development and Quality (ZfQ) and the faculties (referred to as the "Quality Dialogue") to illuminate degree programmes and their conditions for students in order to develop targeted quality improvement projects. Professor Dr Petri's goals are also motivated by his vision for the better acculturation and academic integration of international students in Kleve and Kamp-Lintfort.
Before coming to Rhine-Waal University of Applied Sciences, Professor Dr Petri worked as a trained typesetter and was responsible for planning and overseeing the apprenticeship programme for the pre-print stage of a medium-sized printing company. His desire to study media informatics eventually led him to Berlin, where he moonlighted as a freelance designer during his studies. From 2005 to 2010 he worked as a designer and researcher at the Braunschweig University of Art (HBK). Today, much the same as then, his interests involved anything and everything having to do with letters, font, books, letterform and typography.
Professor Dr Petri also regularly teaches at the Lucerne University of Applied Sciences and Art.
He is married and has three children.