Students at Rhine-Waal University of Applied Sciences don't just receive a first-rate, internationally accredited education, they also get two brand-new campuses, state-of-the-art equipment and facilities, and highly motivated, transnational professors and teaching staff. Not only that, but we also provide them with continuous support both in and out of the classroom so that students can more easily adjust to student life and life in Germany in general. We know that for students to unlock their full potential and gain all they can from their studies, they need to truly feel at home here.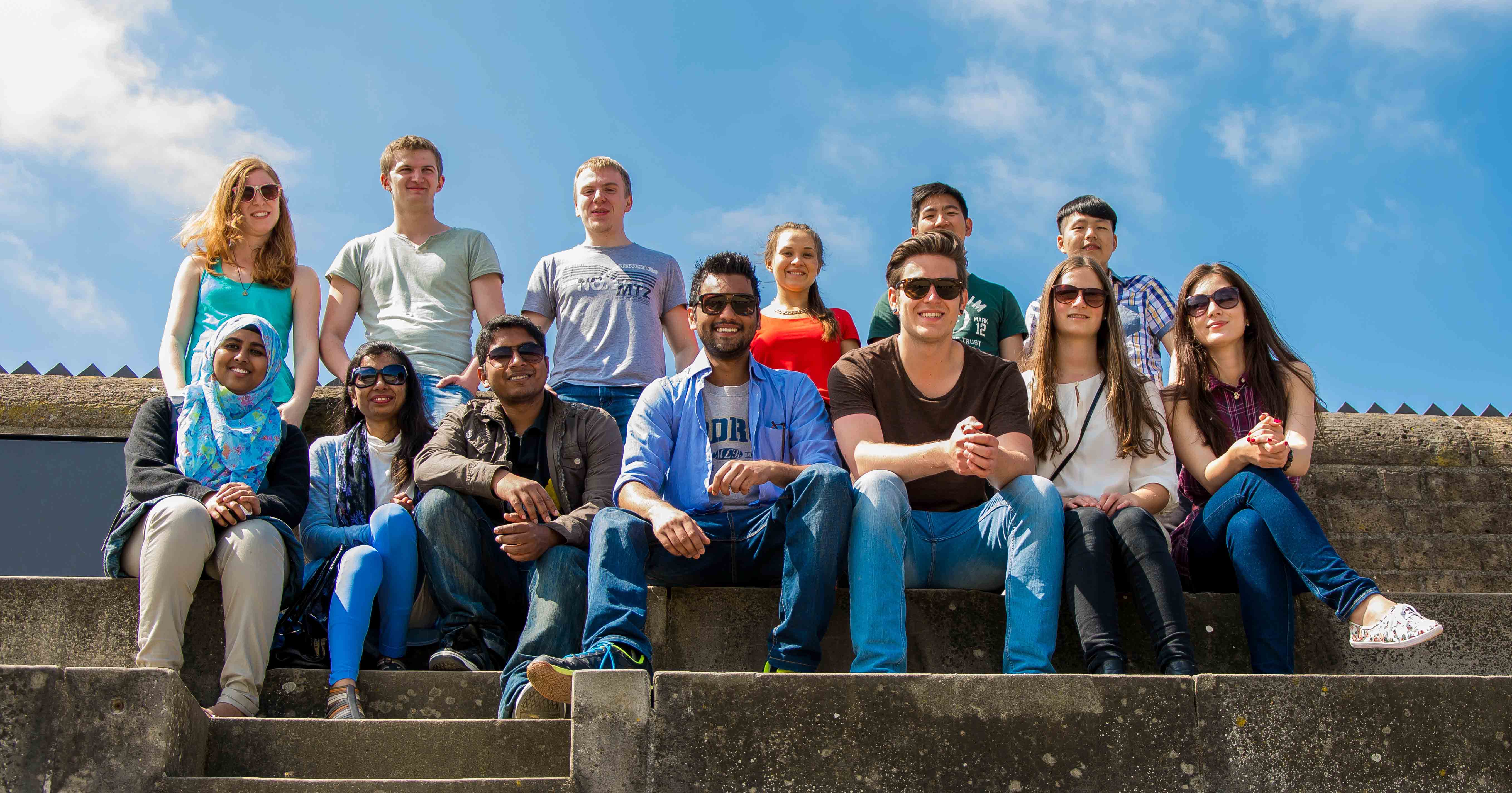 That's why you'll find qualified advice and support services from professors, fellow students, the Student Service Centre and the Centre for Internationalisation and Languages. Our Students4students tutors at the Welcome Centre, for example, are there to give you helpful tips and information for your degree programme, or to assist you with daily issues outside of your studies, like applying for your student visa or contacting authorities.
Our university libraries offer you not only a broad selection of books you'll need when studying, but also quiet rooms for private study and consultation rooms where you can meet your fellow students and prepare for group projects. Can't find a book you need in our library? Our interlibrary loan programme will have it on hand in no time.
Because we offer so many programmes taught in English, many new students to Rhine-Waal don't speak German. That's why we offer German language courses for all levels at our two campus Language Centres. Combine language courses with cultural immersion in a German city and you'll be speaking Deutsch quicker than you thought possible. The best part? These courses are completely free for all enrolled students. Not interested in a German course? Don't fret – we offer courses in many other languages as well, from Spanish and Dutch, to Chinese, Japanese, Russian and more.
Student life can be stressful; a good way to deal with that stress is with an extracurricular activity. Not only can they help you stay fit, they're also a great way to meet new people! Fortunately, Rhine-Waal offers many different leisure time activities for students. If you're into sport and athletics, you'll be eager to check out our clubs and organisations at our University Sport page. For the musicians or just the musically inclined out there, we offer a variety of groups and music programmes in University Music (no previous experience required!) Whatever your preference – Rhine-Waal has something for everyone.
We look forward to seeing you at Rhine-Waal!