Alternative Marketing Options for By-products of Sugar Production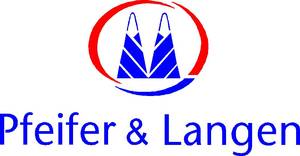 Degree program: Agribusiness
Students of the Rhine-Waal University of Applied Sciences successfully developed a profitable strategy for the marketing of by-products of sugar production
Over the past three months, second semester students from the degree program "Agribusiness" have had the opportunity to apply the theoretical knowledge gained during the course of their studies so far in a practical project on "Entrepreneurship". In close co-operation with Pfeifer & Langen, a sugar production company located in Kalkar, the students researched the profitability of introducing new products made from sugar industry by-products.
Previously, the company faced the problem that the disposal of production process by-products was not cost-effective. Tim Wischmann, Head of Agriculture at the Appeldorn location and main contact person for students during the project, stated "Up until now, we had to pay farmers in the region to take these by-products." Therefore students were required to find alternative by-product uses and calculate the profitability of these alternatives.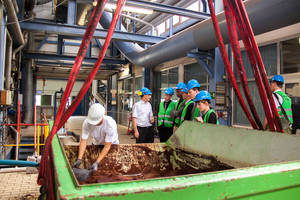 The students efficiently determined from the company's available data that the profitability of the reprocessing could be improved. Where necessary, this data was supplemented by talking to experts or by evaluating published research results. Finally, the students confidently presented their results in front of company representatives.
At the end, the use of the by-products proved especially profitable in the production of bioenergy. Dorothee Schulze-Schwering, Student Project Manager, explained "Because of the high energy content of substrates, market prices can be achieved that allow for cost-effective reprocessing of the material". Pfeifer & Langen want to gradually introduce the new product based on the project results.
The project work was laborious, but also fun. Schulze-Schwering said "Especially for students like us who are only at the beginning of our studies, close exchange with managers of an international company was a great experience. We have learned a lot about what it means to work for such a company."
Students: Shamsuddin Ahmed, Daniel Banchev, Suren Dildaryan, Md. Ariful Islam, Nevill Mchina, Dorothee Schulze-Schwering, Cedric van der Maat.
Responsible professor: Prof. DR. Dietrich Darr