Virtual Open Day
Bild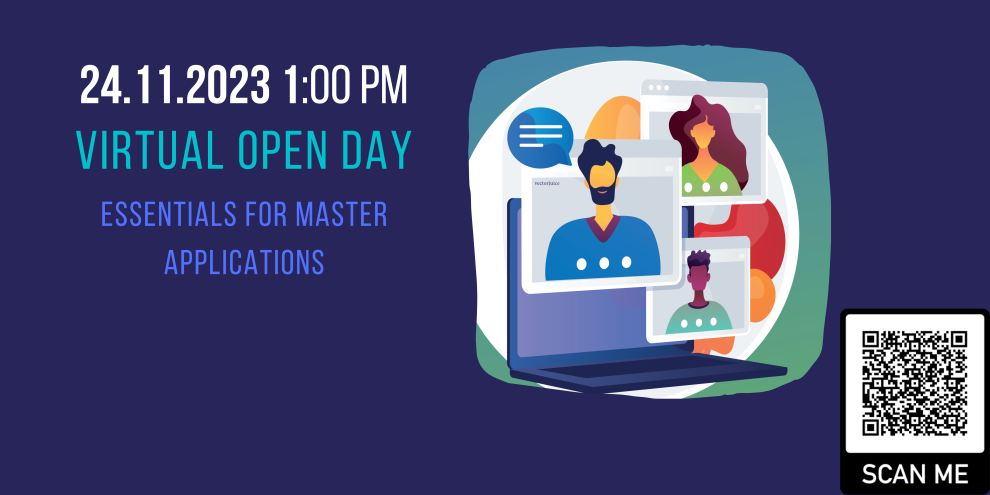 The "Virtual Open Day" is a great chance for prospective students to receive more information about the university, the faculties and the degree programs that we are offering. This event is especially made for international Master applicants and the presentation will be held in English.
The Study Advisory Service of Rhine-Waal University of Applied Sciences offers a summer semester 2024 "Virtual Open Day - Essentials for Master Applications" for all prospective students who wish to obtain information about the application process. The online event provides the opportunity to ask questions about the application process, admission and study start.
You can join the event by following these instructions on 24th November at 1pm:
1. Follow this link
2. Enter your name and email address!
3. Enter the session password: Study1
4. Click "Join Now"!
5. Follow the instructions that appear on your screen!
Kontakt
Study Advisory Service
Tel.: 02821-80673-360
E-Mail: