Identifying the Evolving Demands for Regional Inpatient Care
With around 2,000 hospitals nation-wide, residents of Germany enjoy a comprehensive and locally-available access to health care services. Nevertheless, the health care and hospital sectors in Germany are in a constant state of flux as they adapt to changing political and social demands and new requirements arising from fundamental shifts in population demographics.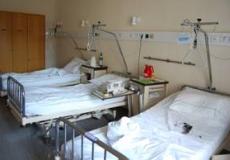 Amidst these processes of change, one topic remains in the constant focus of the public eye: the region-based over- and undersupply of health care. With the goal of improving transparency and providing a solid basis for discussion, the Health Care Indicator was developed by Rhine-Waal University of Applied Sciences in cooperation with Deloitte Analytics Institute and Deloitte Consulting GmbH. The Health Care Indicator is a useful tool for accurately identifying and forecasting the future health care needs of Germany based on projected future patient numbers and specific medical criteria. The results of the project were subsequently published in the Deloitte study 'Health Care Analytics - Gesundheitsversorgung 2030'.
The project heeded more than just regional differences through the lens of spatial granularity; it also included an in-depth look at the differences in different subdisciplines of medicine through the differentiated observation of various diagnosis groups. Other influencing factors, for example gender, age and the Land of residence, were also taken into due consideration when determining the future outlook of health care. Thus, the produced results can be used to make predictions on the future demand of individual medical services and generate an analytical indicator for regional over- and undersupply of health care.
The Health Care Indicator is a helpful instrument for politicians to initiate new measures for the long-term development of health care in Germany, and at the same time it represents an opportunity for individual participants in the health care sector to base their current strategic decisions on a solid, long-term forecast for health care demand.
In subsequent future steps this forecast will be expanded to include data on surgical interventions as well. The possibility of combining regional health care forecasts with cost data will also be explored.