Three students of the Faculty of Communication and Environment made it to the Global Finals of the Microsoft Imagine Cup in Seattle
Rafael Regh, Malte Götz and Philipp Gröll did great: they qualified for the 2018 Microsoft Imagine Cup World Finals – A global competition that empowers computer science students to team up and use their creativity, passion and knowledge of technology to create innovative applications. This year's motto "Code with purpose!" attracted ten thousands of students from across the globe to compete – only  49 of them qualified for the finals in July 2018.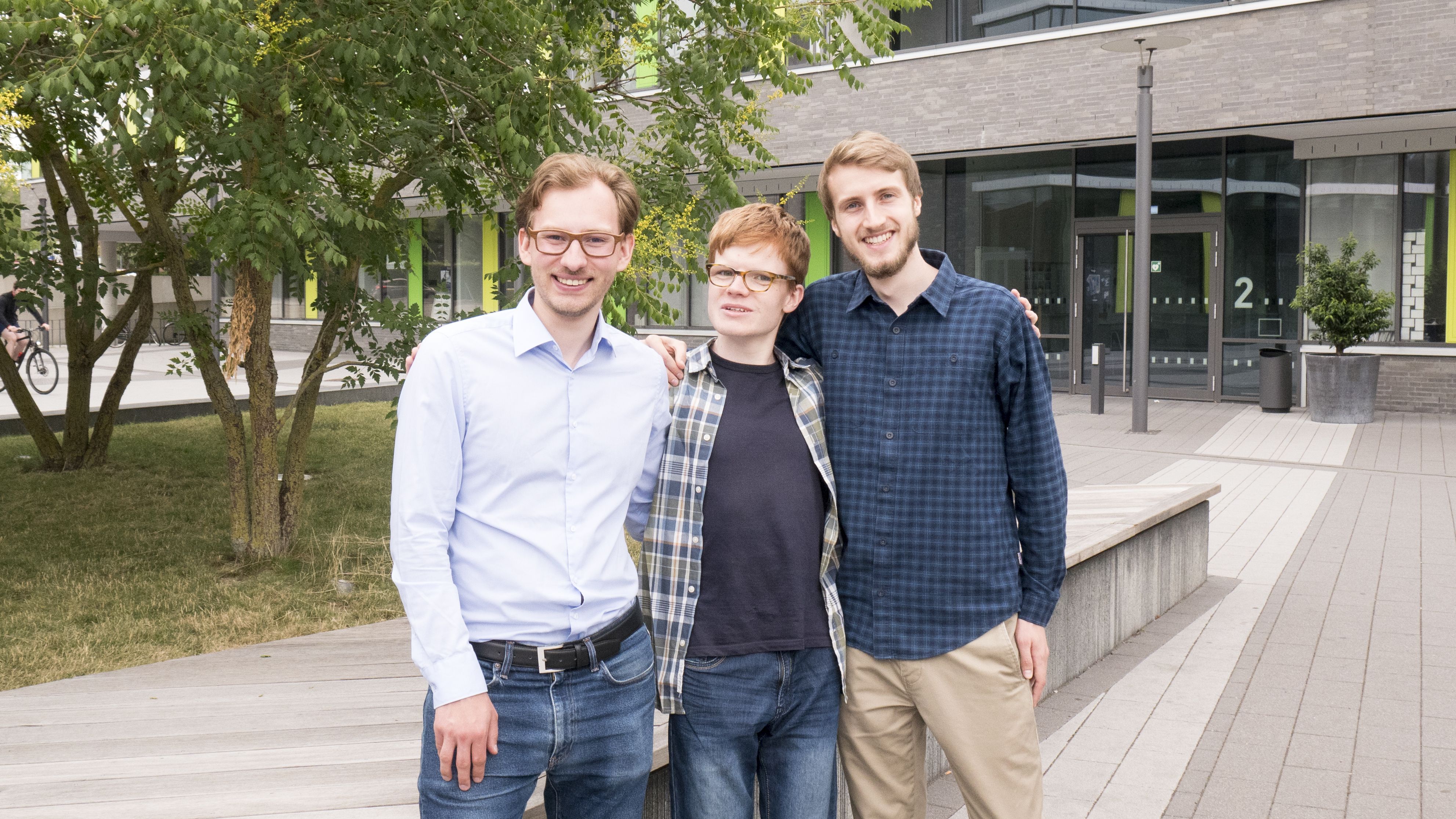 Our students' team is one out of four Central European teams to present their projects on the Microsoft Campus in Redmond. The other three teams are from Technischen Universität München (TUM), Ludwig-Maximilians-Universität München (LMU) and Karlsruher Institut für Technologie (KIT).
Their "Pavo Vision" project makes websites more accessible to visually impaired users. By using Artificial Intelligence, images and other non-readable website content can be analyzed and made available to visually impaired people. Mistakes in analysis can be fixed and the algorithm will get smarter over time by utilizing crowd-sourcing to generate more accurate descriptions.
The Imagine Cup is one of the top competitions and awards related to technology and software design. Started in 2003, it has steadily grown in size, with more than 2 million competitors representing 190 countries and regions. The winning team can take home the trophy plus up to $100,000 USD. The prize for second place is up to $30,000 USD.  The best projects in the fields of artificial intelligence, Big Data and Mixed Reality will be awarded another $15,000 USD. For all teams it is great chance to embark on an international career as IT specialists and to get in touch with sponsors as well as leading businesses like Microsoft itself.