Students start their own management consultancy
Seven students of the Faculty of Communication and Environment have jointly founded the "Rhein-Waal Studentische Unternehmensberatung e.V." which aims at improving the network of students, university and regional companies. As a first major project they had successfully planned and organized the second Ethics Day at the Faculty in Kamp-Lintfort in November 2018.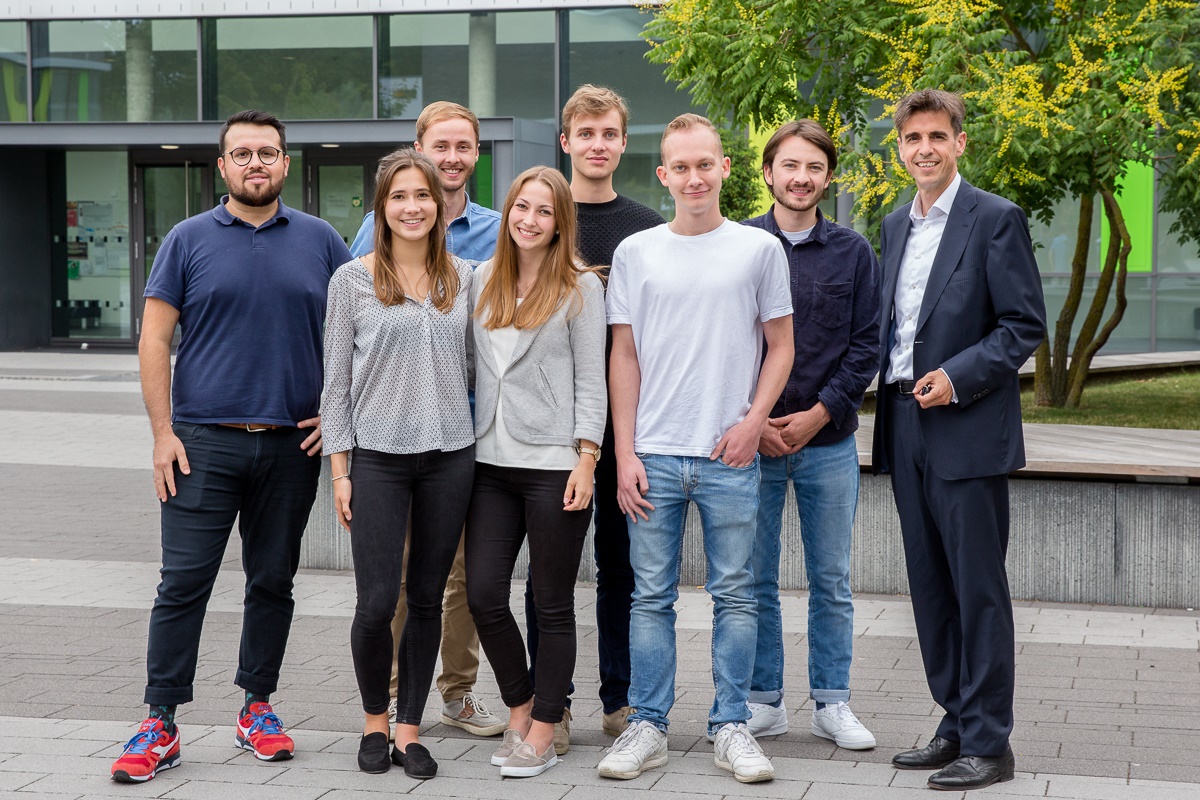 Seven students of the International Business Administration programme have founded the non-profit association "Rhein-Waal Studentische Unternehmensberatung e.V." to offer support in the areas of market analysis and marketing concepts, public relations, SWOT analysis and benchmarking studies as well as employee satisfaction surveys. The idea was born in autumn 2017 and was further consolidated as part of the nationwide "Gründerwoche Deutschland" campaign, in which the University regularly participates together with the NiederRhein Innovation and Founding Initiative (IGNI). The aim of the "Founders' Week" is to motivate and inspire students to develop their own business ideas. Our group of students put their idea directly into practice.
The founding members are from different countries and the group benefits from their different skills and expertise. While Anna Garms and Fabian Rockelsberg are mainly responsible for project management, Patricio Vega is the marketing and public relations expert. Jörn Teßmann, Julius Garms and Lara Hilse are specialized in finance. David Bender completes the team with his administrative and organisational skills as well as his expertise in human resources. The group is supported and advised by tax consultants Christian Schulte and Wolfgang van Bebber (Rhein-Waal Steuerberatung Schulte-Van Bebber GbR) in Kleve who are members of the Foundation Council.
As one of the first projects, the association planned and coordinated a scientific conference on ethics and social responsibility, which took place in November 2018 at the Faculty of Communication and Environment. The idea behind the so-called "Ethics Day" was to make people aware that our decisions today have a lasting impact on our future. Supervised by Professor Dr. Klaus Hegemann the group developed the concept for a scientific lecture series, organized a Case Study Competition for students and pupils, invited speaker, companies and guests and planned an interesting evening programme. Professors are happy to support the dedicated team with their expertise. "I welcome the initiative and the dedication of our students. As a university of applied sciences, we are particularly happy to see that students are quickly finding their way into practice," said Professor Hegemann.
In the future, the student management consultancy would like to win new customers and firmly establish the association. The students have already extended their contacts to regional companies and invite their peers to profit from the practical experience of the association members. They want to establish a network that everybody can benefit from. Students are well prepared for their career entry and companies are offered qualified specialists with initial work experience. Apart from that the management consultation hopes to inspire other students to follow the example and start their own business.