Students present their project on the third "EVACO# datatalk" event in Essen

On September 14, 2017 students of the bachelor degree programmes "E-Government" and "Media Communication and Computer Sciences" presented their project on the Visualization of Operating Figures at the annual Business Analytics Congress hosted by the company EVACO.
The "EVACO# datatalk" event offers interesting presentations and discussions on topics relevant to a broad audience of businesses. This year's guests included FC Gelsenkirchen-Schalke 04 e.V. as well as renowned companies like Körber AG, Manuli Stretch Deutschland GmbH and Siempelkamp Maschinen- und Anlagenbau GmbH.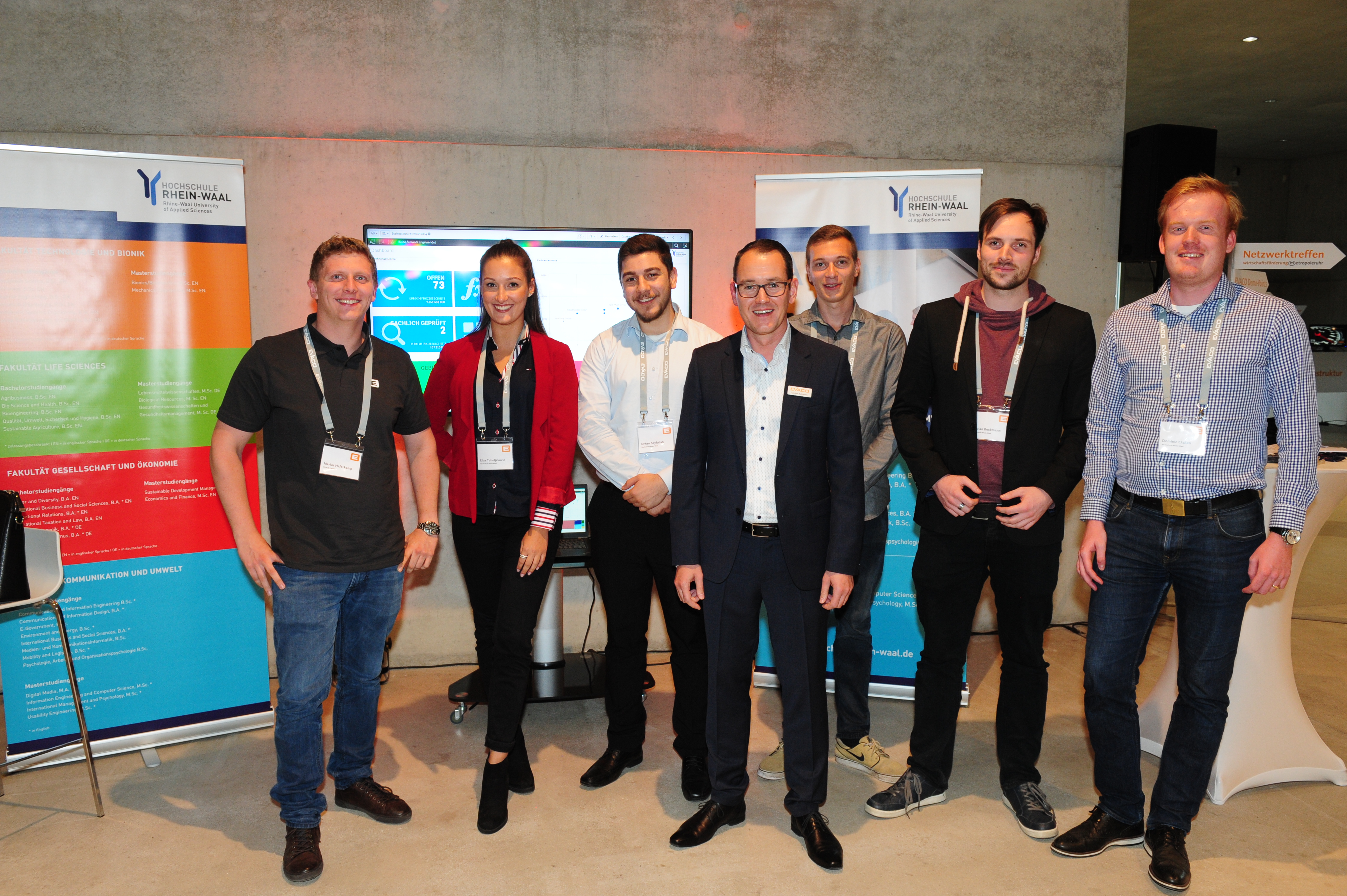 LTR: Marius Haferkamp (EVACO GmbH), Elisa Tuholjakovic (HSRW), Seyfullah Orhan (HSRW), Gordon Salzmann (EVACO GmbH), Marc Müller (HSRW), Adrian Beckmann (HSRW), Dominic Claßen (HSRW)
The project was supervised by Prof Kahl and Prof Zimmer and aimed at developing an application that provides companies with a graphic description of process data which immediately shows the need for improvement in specific areas. When developing their ideas, students were greatly supported by EVACO who offered them fascinating insights into the world of business intelligence and process visualisation as well as training on how to apply a software called "Qilk Sense".
Thanks to the successful cooperation, EVACO invited the project team to present their stunning results and their university at the congress. This was a great chance to connect with well-known local and nationwide companies.