Students of the Faculty visit Green FabLab in Barcelona
In January 2018 four students of the degree programms "Media Communication and Computer Sciences" as well as "Industrial and Organizational Psychology" visited the world's one and only Green FabLab in Barcelona. The excursion was part of an interdisciplinary project, supervised by Professor Dr Becker and Professor Dr Jörg Tiedemann.
Bild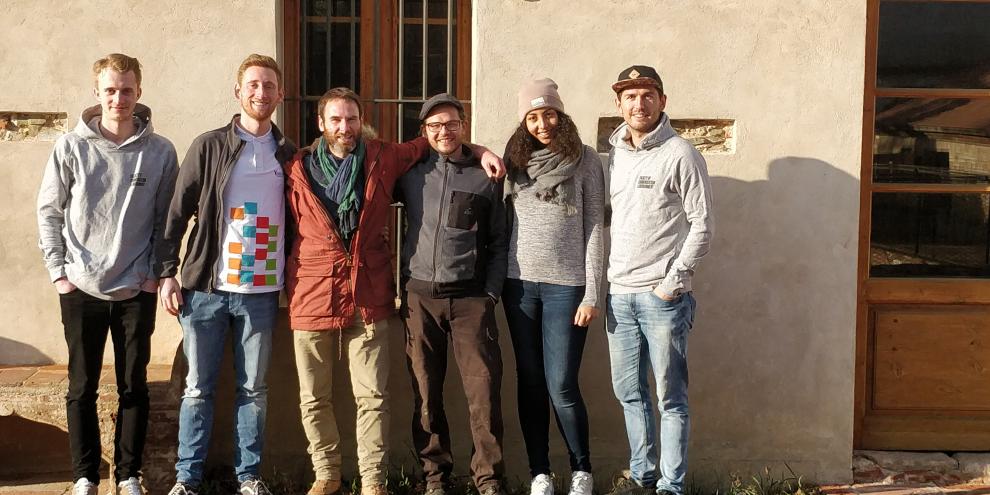 During their visit they had the chance to talk to Jonathan Minchin - Head of Green FabLab Barcelona - and to foster the world wide cooperation. They also got valuable insights into the realisation of Green FabLab concepts. Their experience will surely be a benefit to our University's plans concerning the establishment of a Green FabLab in Kamp-Lintfort in cooperation with regional partners.
While in Spain, students also worked on a film project about Kamp-Lintfort's new FabLab which is going to be shown on nrwision, North Rhine-Westphalia's educational TV channel.
FabLab Kamp-Lintfort is part of an international network that aims at the distribution of new digital technologies and wants to give everyone the opportunity to develop creative ideas and new products. The concept which is based on an open source philosophy and public open access, will now be expanded to include environmental and agricultural aspect and to allow for interdisciplinary cooperation in the fields of economics, engineering, environment and sustainability.
Information
Fotografien
Rhine-Waal University