Psychology students visit Donders Institute und Museums at Radboud-University Nijmegen
More than 40 students of the bachelor's degree programme "Psychology, Specialization Industrial and Organizational Psychology" took part in the excursion to Nijmegen on the 25th of October.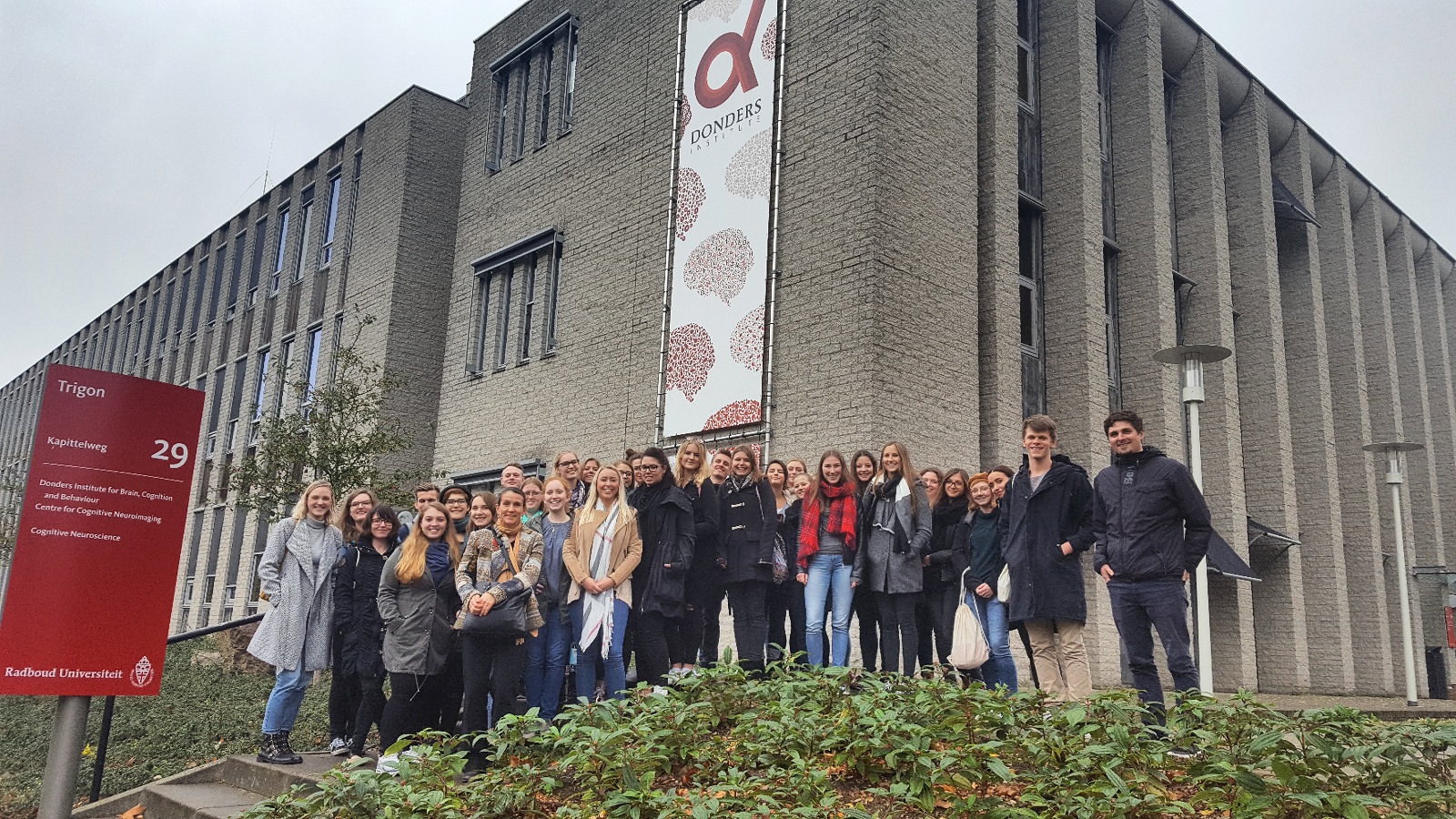 After getting an interesting insight into the human body at the anatomical and pathological museum, they were welcomed by the staff of the Donders Intitute for Brain, Cognition & Behavior. They were given a very informative tour of the institute's laboratory facilities including a detailed description of treatments like magnetic resonance imaging and transcranial magnetic stimulation. The excursion was part of the Module "Biological Psychology" taught by Prof. Nele Wild-Wall and Johannes Pfeifer who are now planning to make the visit an annual event.