More than 100 teachers visit "Make IT Digital" workshop
On the 14th of March participants discussed how to train children and young adults to be responsible and ethical life-long learners of the digital age. The workshop was organized by the University's zdi Centre and the "Kompetenzteam für den Kreis Wesel".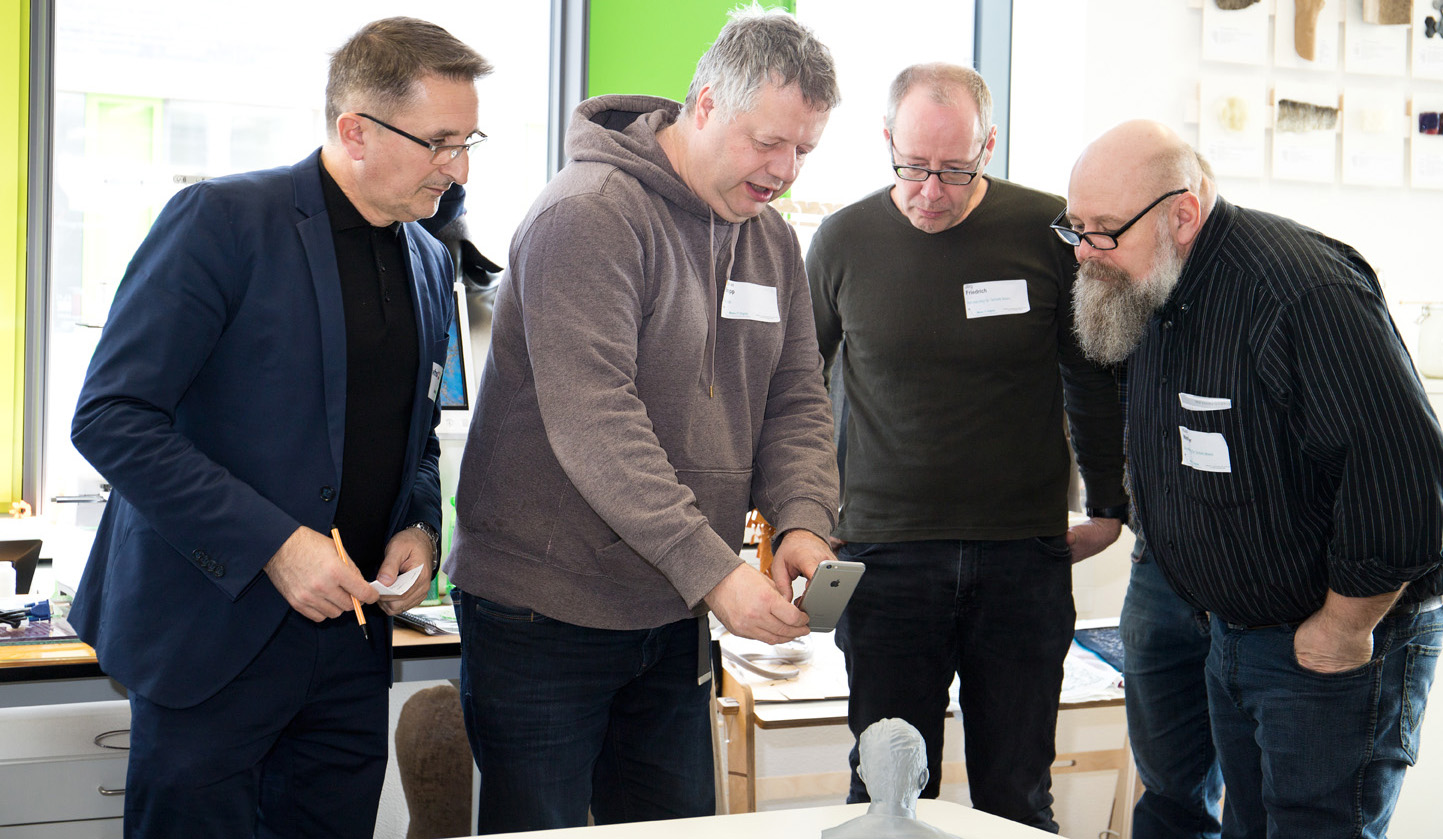 There is a lot more to digitalization than communication and information. Digital tools can help to create pictures, three dimensional objects or movements from files as in digital films, 3D printing, laser cutting or robotics. This is why FabLab Kamp-Lintfort has developed the concept of a student lab that will help to implement digital fabrication technology into school education in the Wesel district.
More than 100 educators from 60 schools joined the workshop on the Kamp-Lintfort Campus. A panel discussion on the topic "Make / Share / Learn – tomorrow's teaching?" as well as seminars and dialogues gave an insight into current trends and effective teaching. Wolfgang Vaupel, CEO of "Medienberatung NRW" recommended to constantly integrate FabLab workshops into the curricula of schools in North-Rhine Westphalia.
The day also offered a good chance to network. Different exhibitions on "Maker Street" introduced their innovation projects, like the "InnoFab4Moers" – a cooperation between "Berufskolleg für Technik" in Moers and The zdi Centre in Kamp-Lintfort. Next year the project will allow pupils to simulate a day at a manufacturing company with its different production stages and to create their own digital product.
"The workshop is a flagship project in which schools, universities and economy have a chance to cooperate and network ", Frank van Treel, Head of the Department for Teacher Training and Professional Development of the District Government of Düsseldorf pointed out.