From the Lower Right to Nairobi: The Future Engineers School inspires young women for the world of engineering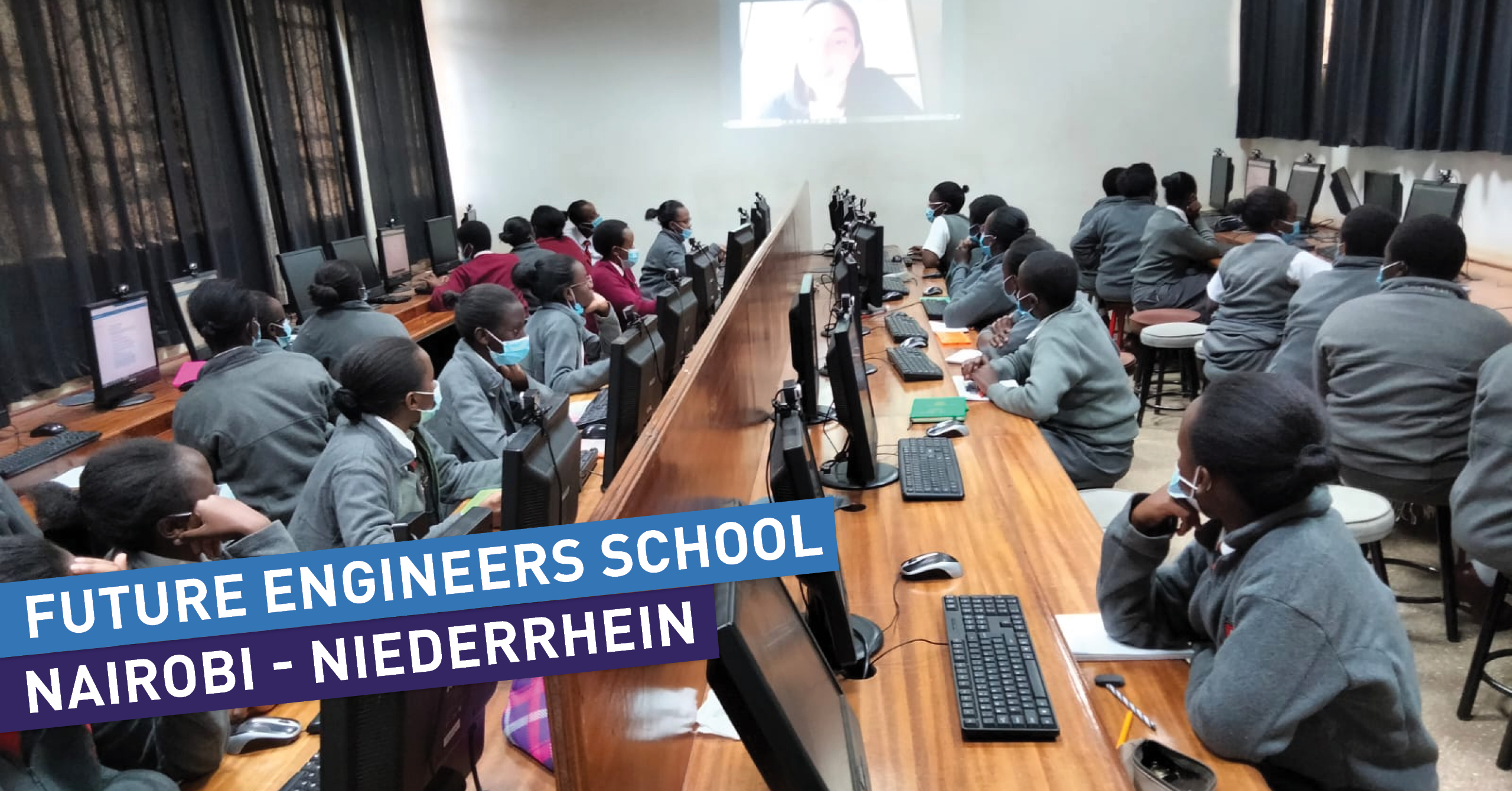 "Creative and engaging" and a "way to improve the world" – the young women who participated in the first Future Engineers School were full of praise for their up-close look at the world of engineering. In late 2021, 30 young technology enthusiasts from the Kenya High School in Nairobi took part in Rhine-Waal University's first digital workshop series. Joining the livestream hosted on the Lower Rhine in Germany, the young women in Kenya learned about how machine components are produced, how the Internet of Things (IoT) and automation work, and how to build their own soft robots. The exciting, seven-week programme was hosted by researchers and professors from the Faculty of Technology and Bionics, with support from colleagues in the Faculty of Life Sciences. Together, they provided valuable insight into their work at Rhine-Waal University of Applied Sciences, revealing the enormous variety of tasks that engineers grapple with. Last, but not least, the Future Engineers School also explored the topic of studying in Germany, with a student from the Biomaterials Science B.Sc. Programme joining the group to talk about the path she took to get there.
Context:
The Faculty of Technology and Bionics has hosted workshops for young women in the Lower Rhine region since 2017 in order to encourage more women to pursue STEM degrees. This exchange with the school in Kenya was the first attempt of its kind and came about as part of a project funded by the German Academic Exchange Service (DAAD): "Building Networks and Qualification Measures Modelled on German Universities of Applied Sciences" is the four-year joint project conducted by five German universities of applied sciences (Rhine-Waal, Flensburg, Reutlingen, Mainz, Furtwangen) and led by Dr Oliver Serfling, Professor of Economic Policy and Development Economics at the Faculty of Society and Economics, Rhine-Waal University of Applied Sciences. The primary goal of the project is to support the establishment of the first university of applied sciences in Kenya to meet the country's growing demand among its young population for a high quality, practice-oriented education in engineering and technology.