Graduates celebrate their success
©HSRW
They did it! Together with their families and friends 48 graduates of the faculties of Life Sciences and Technology and Bionics celebrated their graduation.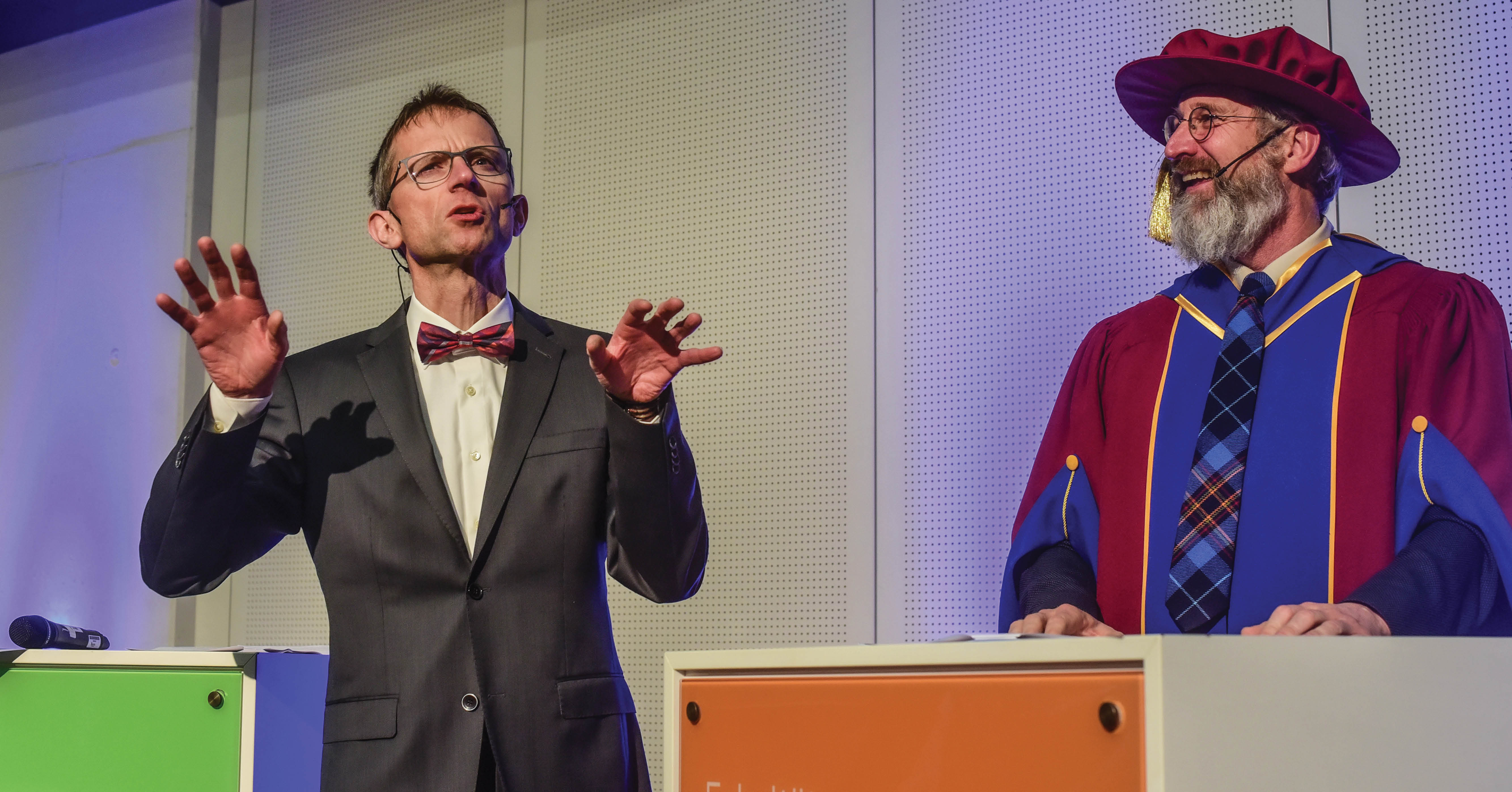 ©HSRW
The moderation team, Prof. Dr. William Megill and Prof. Dr. Peter Simon, extended a warm welcome to the many guests in the audimax of the university. President Dr. Oliver Locker-Grütjen and the deans Prof. Dr.-Ing. Dirk Nissing and Prof. Dr. Peter Scholz congratulated the graduates on their degree and wished them well for their future. Lisa Waberg, coordinator of the alumni-network, invited the former students with a small quiz to join the network and to keep in touch with their alma mater. Björn Flockau asked the graduates with a very amusing graduate survey slam to let the university know how they do after graduation.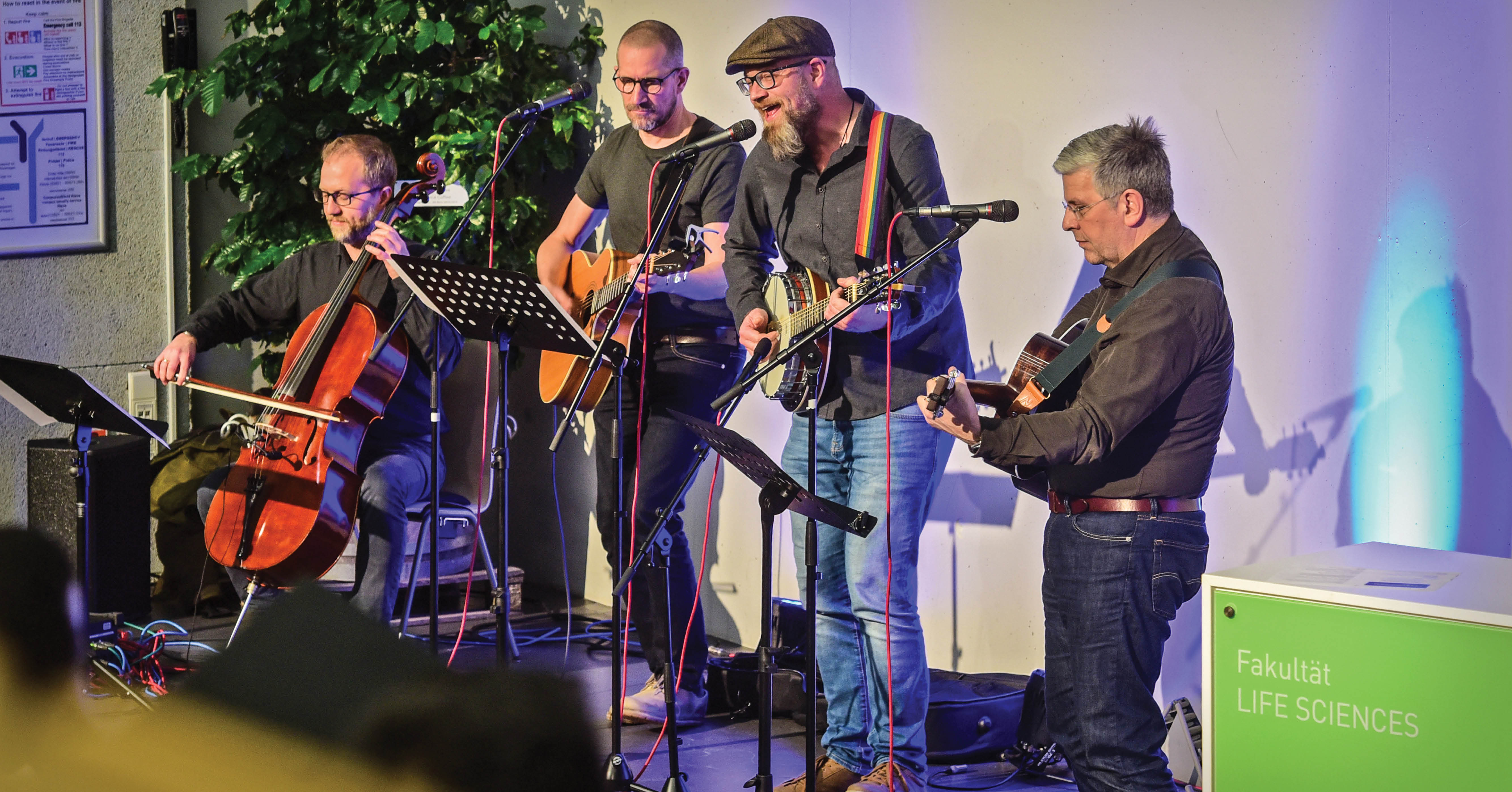 ©HSRW
The band Orange Green - named after the colours of the faculties and consisting of Prof. Dr. Dirk Bockmühl, Prof. Dr. Matthias Krauledat, Prof. Dr. Niels Ostergaard and Prof. Dr. Florian Wichern - was responsible for the musical entertainment: "We are a folk band but you rock!"
Prof. Dr.-Ing. Joachim Gebel handed over the VDI-awards to students of the Faculty of Technology and Bionics. Carine Silva Allen got the award for the best bachelor thesis, Anmol Singh for the best project work and Ausam Al-Hosseni for social engagement. Julia Nepicks, chief executive of the friend's association of Rhine-Waal University of Applied Sciences, awared Asmaa Amraouza for her bachelor thesis in the study programme Mechatronic Systems Engineering. Dr. Ralf Wimmer, chief executive of Unternehmerschaft Niederrhein handed over the award for the best bachelor degree in the study programme Quality, Environment, Safety, and Hygiene.
After the highligh of the ceremony, the formal presentation of the certificates to the graduates, all guests celebrated together at the champagne reception.