FISU Attribution Plaque handed over to the Rhine-Waal University of Applied Sciences
The University President Dr. Oliver Locker-Grütjen, Katja Kreyenkamp from the AStA's Sports Department, University Sports Officer Sarah Pullich and Christian Schoofs, Head of the Student Affairs Department, received the FISU Attribution Plaque on August 25, 2021. The World University Games will take place in the Rhine and Ruhr region in 2025 and, similar to the Olympic flame, the plaque travels to the various venues and selected universities.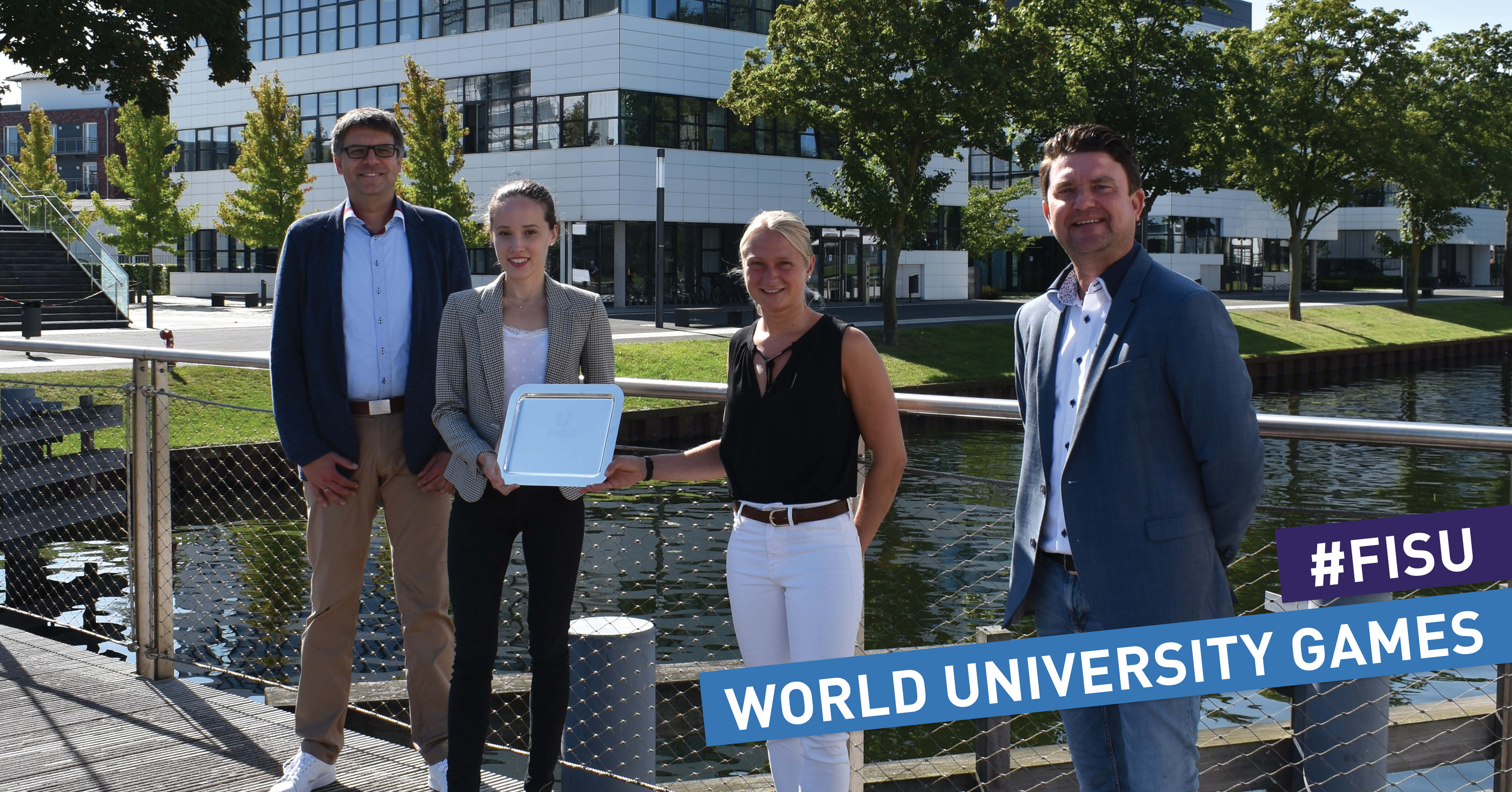 For the Rhine-Waal University of Applied Sciences with its students from over 120 different nations, the largest multisport event after the Olympic and Paralympic Games is a unique opportunity to experience top-class sport live. The students will cheer on the top student athletes from their home countries live and celebrate their successes with them.
The university sport would like to use the connection between grassroots and top-class sport in order to expand the competitive sport in addition to the existing cricket and futsal teams and to strengthen the mass sport. The FISU Games will focus on university sports and thus open up the opportunity to set new impulses.
The FISU World University Games are a worldwide event organized by the Fédération du Sport Universitaire (FISU). The World University Games are an international multisport event and, similar to the Olympic Games, are held in summer and winter. They have been held every two years since 1959.
Contact person
Sarah Pullich
Department of Student Affairs
University sports and health management
Phone: 02821 80673 9850
E-Mail: sarah.pullich@hochschule-rhein-waal.de