Environment and Energy students visit solar farm
On July 5, students of the Environment and Energy bachelor's programme visited the ENNI solar farm 'Mühlenfeld' to explore its renewable energy trail and wind power plant.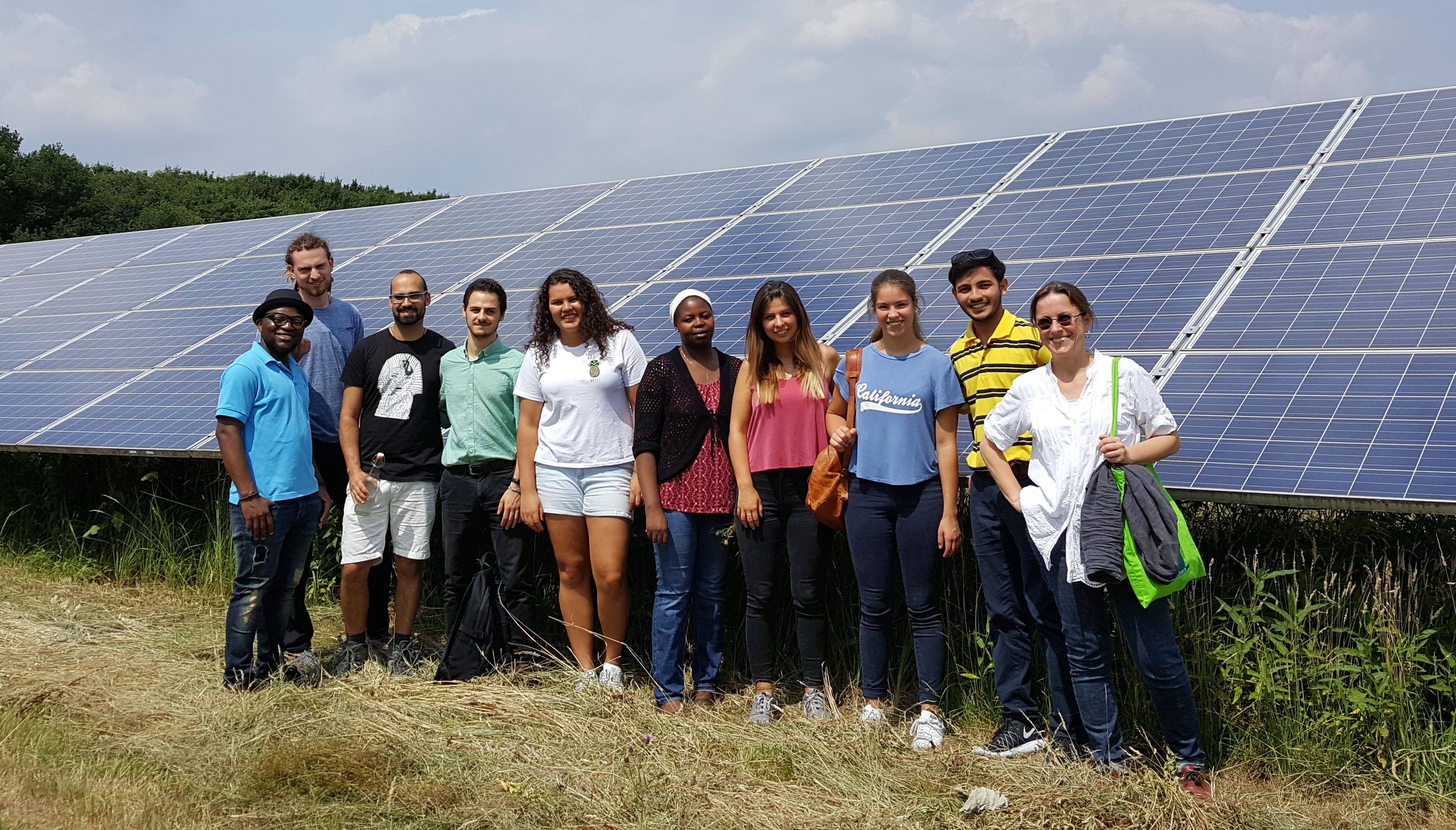 The concept of the farm has been developed in close cooperation with Environment and Energy students and was nominated as one out of 12 flagship projects of the ClimateExpo NRW in 2015. The trail invites visitors to explore different topics related to energy turnaround. Information boards which have been developed in cooperation with Denise Schleising, another Environment and Energy student, demonstrate how renewable energy is generated from resources like solar, wind and water. They also give insights into ENNI's regional renewable energy projects. This year's participants were especially interested in how economic and ecological energy generation can be realized successfully with regard to environmental protection.
A good example for this project is the solar farm 'Mühlenfeld' which has been especially successful in protecting the native natterjack toad. At the same time, it uses 14 000 solar panels to produce electricity.