Design students of the Faculty of Communication and Environment develop new concept for Bee Museum in Duisburg.
Student Felicia Ghercavii won first prize and her idea is going to be implemented soon.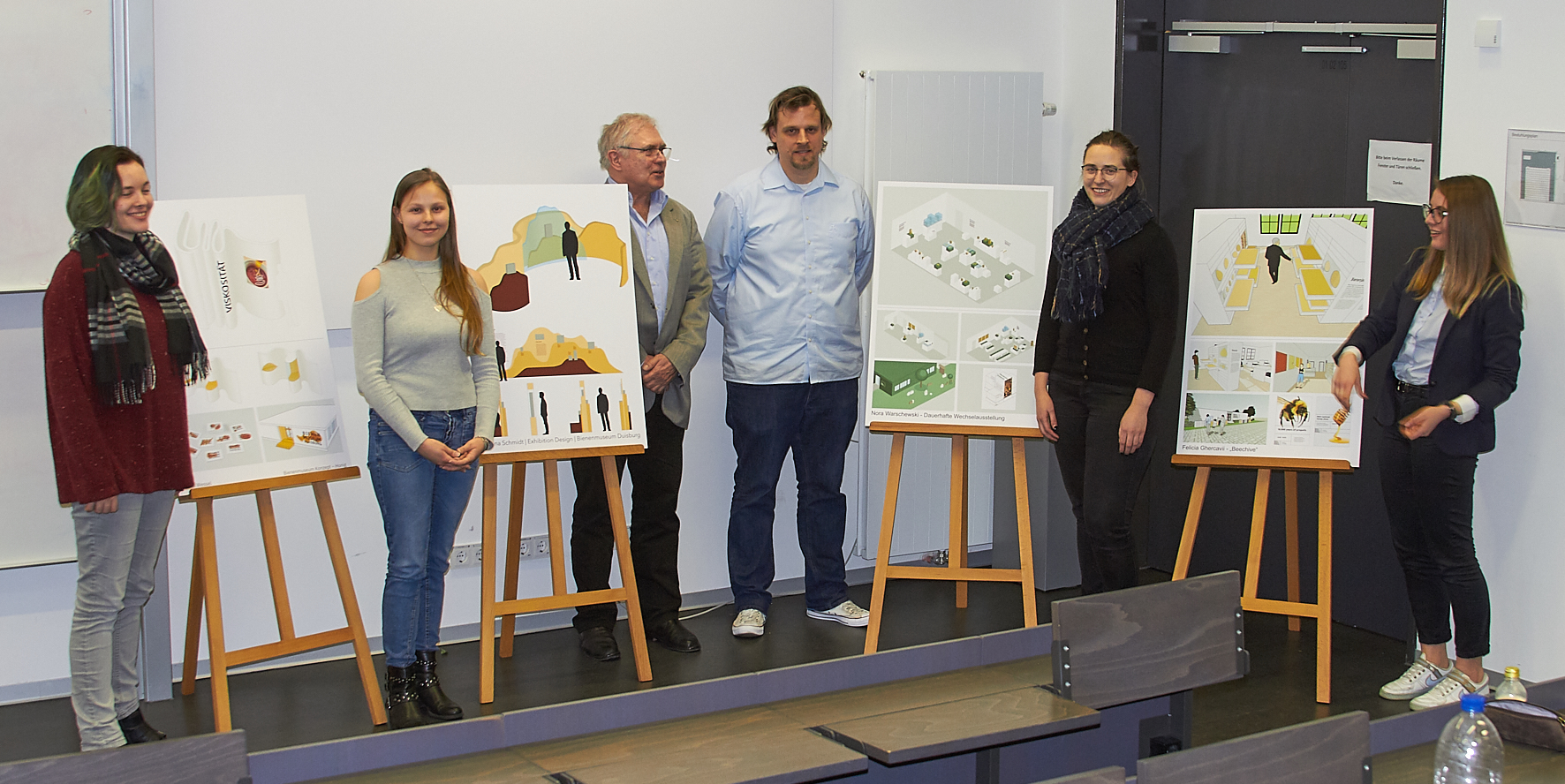 As part of the project "Type in Space", supervised by lecturer Christian Stindl, 18 students of the bachelor's degree programme "Information and Communication Design" developed innovative ideas including flyers, business cards and internet presence. "Our exhibition meets the public interest and the spirit of the times but we need to adjust to the trends and provide an attractive leisure time option and a place of enjoyment for modern visitors", says Wolfgang Neiß, Board Member of the museum.
A jury including architects and journalists has now awarded the best concepts. Felicia Ghercavii took 1st place with her "Beechive" concept that allows a lot of exhibits to be presented in quite a small room without being confusing. Christina Schmidt took 2nd place followed by Nora Warschewski and Paula Wessel.
The museum plans to implement the new concept soon and hopes to be able to present the results by autumn. The museum with its exhibition on the rapid population declines of insects, swarm intelligence and alternative medicine is located at the Albert-Einstein-Gymnasium in Rumeln and attracts more than 2,000 visitors a year.