Another successful Read Aloud Day on Kamp-Lintfort Campus
The Faculty of Communication and Environment invited primary school kids of 'Schule am Pappelsee' to join a very special kind of lecture. Professor Thomas Richter, Professor Kai Essig and Research Assistant Andrea da Silva read different stories from exciting childrens' books and gave insights into their work at university. Finally the young listeners were asked to discuss what they had learned. Judging by their feedback, they thoroughly enjoyed the event.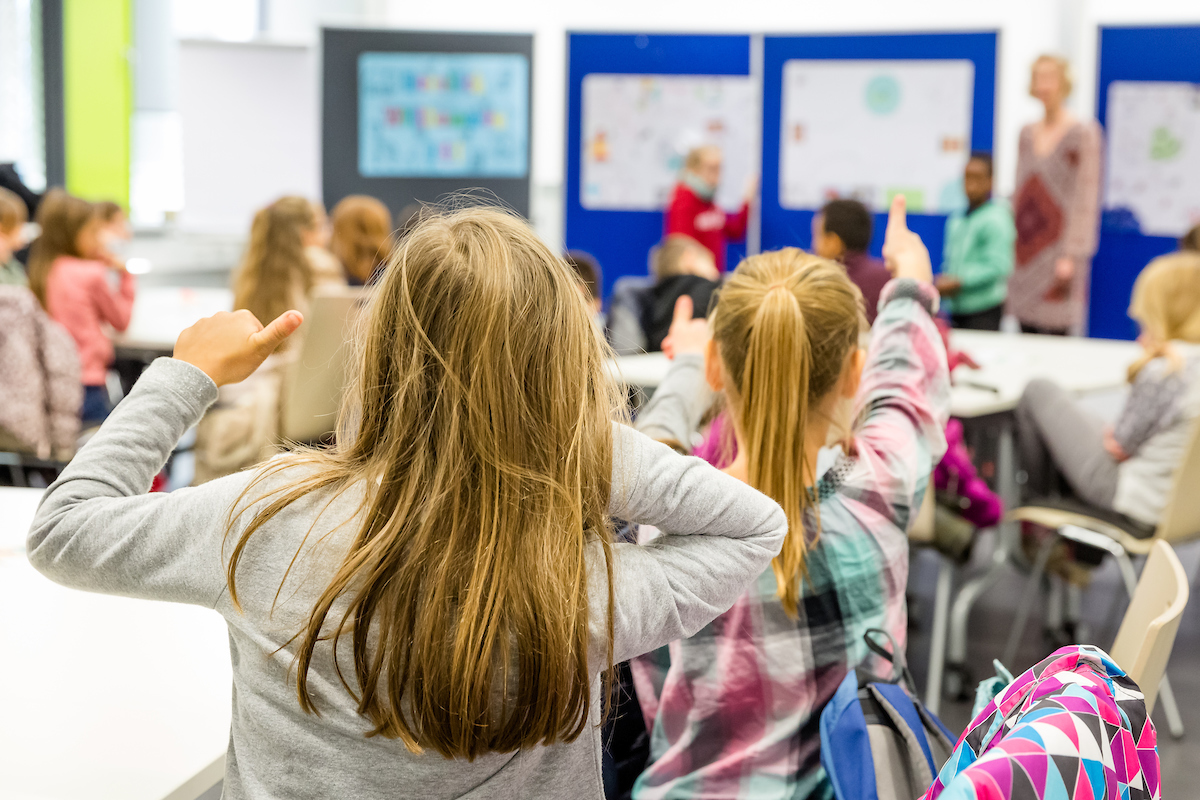 Apart from the university staff, many other public figures volunteered to be reading ambassadors during Read Aloud Week. They all welcomed pupils at their working place and read books related to their job or institution. Andreas Kaudelka (Head of Stadtwerke Kamp-Lintfort) read aloud in the customer service centre, Dr Peter Hahnen (Head of the Religious and Cultural Centre) in the treasure room at Kloster Kamp, Dr Christoph Müllmann (City Councilor in Charge of Social Affairs) and Petra Niemöller (Head of the Bureau of Culture)  at the 'Mediathek in Kamp-Lintfort', René Schneider (Member of the Landtag) at the council hall, Michael Rademacher (Head of the Fire Department) at the fire station, Rainer Brandt (Manager) at LINEG, Marc Rehbusch (Public Relations) at the Sparkasse, Gabi Lehmann (Member of the Fördergemeinschaft Friedrich Heinrich) at the former Friedrich-Heinrich colliery, Josef Lübbers (Executive Director) at the St.-Bernhard-Hospital, Bernhard Lefarth (Head of the Depot Kamp-Lintfort) at the 'Betriebshof', Peter Bollig (Executive Director) at the waste combustion and finally Kerstin Huth (Branch Manager) at Volksbank.
Katharina Gebauer, Head of the City Library in Kamp-Lintfort, has organized Read Aloud Day in cooperation with "Verein Lesart" to motivate children to enjoy the power of words and to get an insight into the town's different institutions. Read Aloud Day started in 2013 and has been a great success so far. The Faculty of Communication and Environment at Rhine-Waal University is looking forward to being part of it next year again.