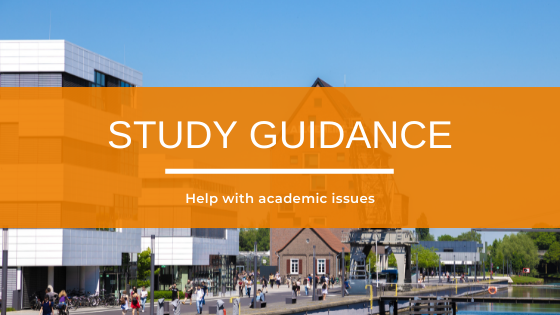 Are you struggling with academic related issues? Do you need advice and support in planning your studies, with self-organisation, learning and exam preparation as well as first steps and important milestones in your studies? Contact the study guide of the Faculty of Technology and Bionics, Ms Elena Buksmann!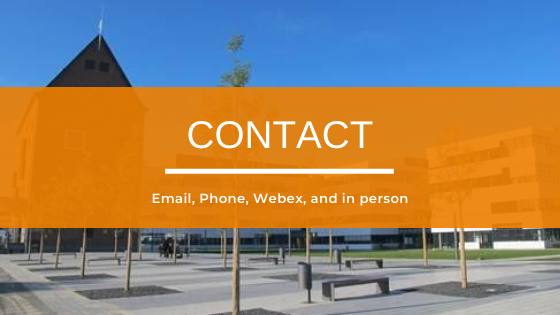 How to get in touch
Virtual office hours without registration :
Tuesday from 2 - 3 pm
Thursday from 1 - 2 pm
https://hsrw.webex.com/meet/elena.buksmann
No appointment neccessary
Open walk-in office hours on campus:
Thursdays from 2 - 3 pm in room 08.01.016
Individual appointments:
Monday - Friday, 10 am - 6 pm
Schedule your appointment by telephone on +49 2821 806 73 9816 or by email: elena.buksmann@hsrw.eu
Virtual group consultation hours on various topics
During the lecture period on Fridays starting from 12pm:
WebEx Meeting link: https://hsrw.info/groupcounselling
Topics in the summer term:
1st Friday of the month: Exam Preparation (May 5th, June 2nd)
2nd Friday of the month: Preparatory internship (April 14th, May 12th, June 9th)
3rd Friday of the month: Study Planning (April 21st, May 19th, June 16th)               
4th Friday of the month: Internship semester, voluntary internship & thesis (March 24th, April 28th, June 23rd)
5th Friday of the month: Change of degree (March 31st, June 30th)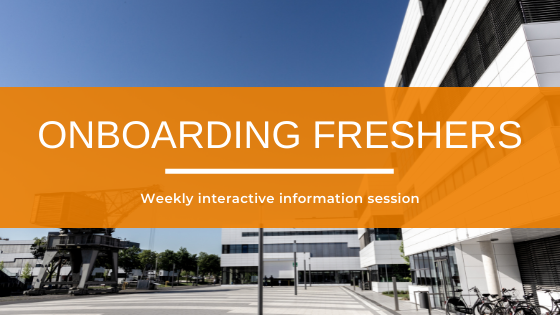 Come on board!
Join the weekly "Onboarding Freshers" sessions and meet your study guide, peers and senior students!
Fridays 4 pm, alternating online and on campus
Where?
Online: https://hsrw.info/23tb
on Campus: Building 8 | Ground Floor | Room 005
What?
Topics in Summer semester 2023:
HSRW navigator: Campus life made easy! online: March 24st/on campus: March 31st
 Plan your degree progress on campus: April 14th
Exploring the University: Networking & other departments online: April 21st/on campus: April 28th
Overestimating and overcoming: Strategies for coping with high expectations online: May 05th/on campus: May 12th
Finding balance: Ways to effective time & stress management on campus: May 17th/Online: May 24th
Jobs for students at the university (student assistants, tutors, how to find) online: June 02nd/on campus: June 09th
All about exams: registering, postponing, repeating online: June 16th/on campus: June 23rd
Switching off: German summer experience" online: June 30th
Information on Moodle
Information and Support on Moodle :
Resources and Tools
Presentations from introductory events
Links to additional contact points
Dates and topics of "Onboarding Freshers" sessions
Individual Counselling