Course Calender and Exam Periods
Dear students,
Welcome (back) to the Faculty of Technology & Bionics at Rhine-Waal University of Applied Sciences.
This page shows you the course catalogue for the coming winter semester 20/21.
Our classes start on 02.11.2020. The following practical trainings take place in presence on the campus in Kleve: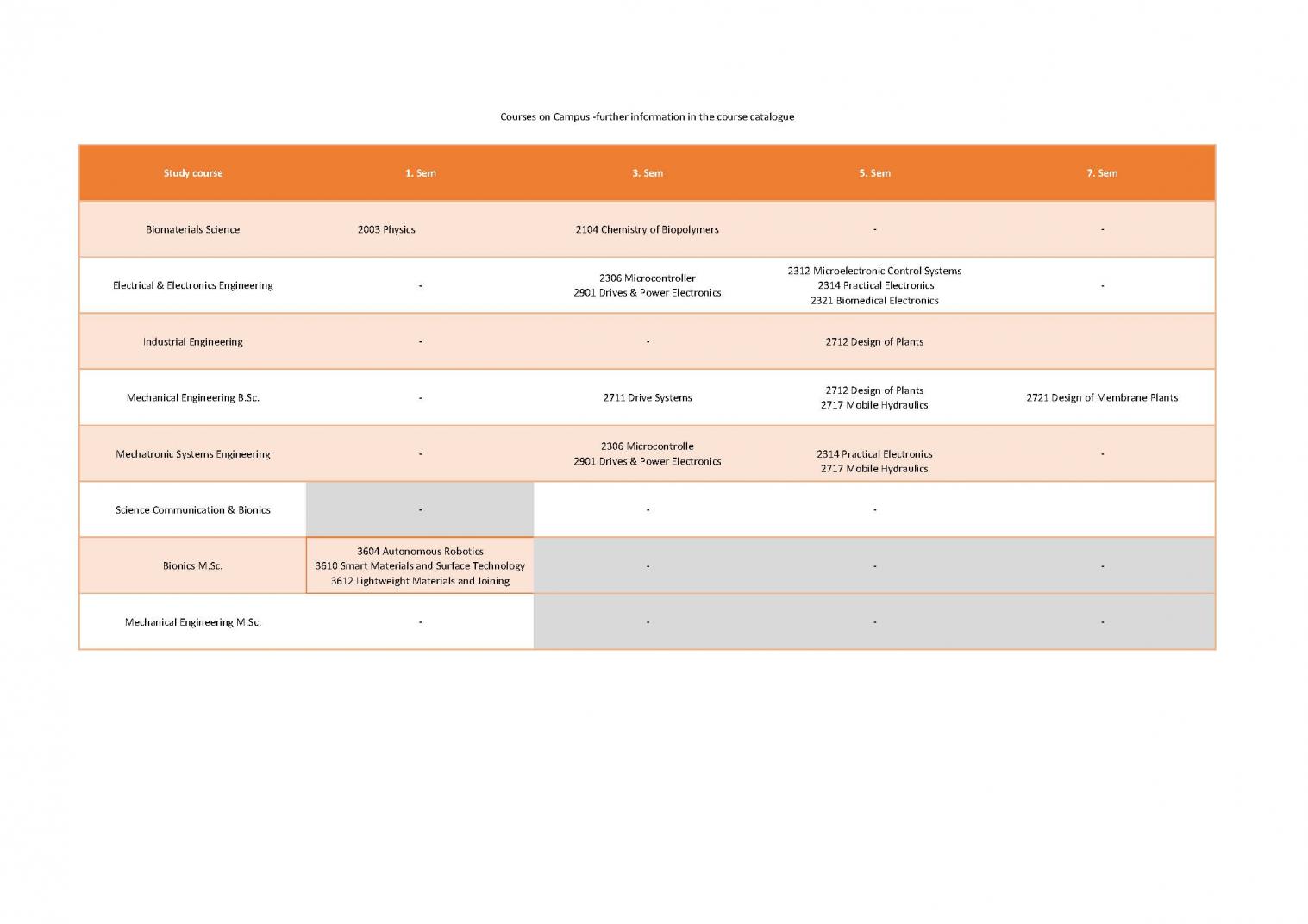 If you are unable to attend on site, please contact the lecturers listed immediately.
The complete course catalogue is available in the download area. Please have a regularly look to the files, due to updates.
Information on the examination phase in September 2020 can be found here: https://www.hochschule-rhein-waal.de/de/fakultaeten/technologie-und-bionik/vorlesungs-und-pruefungsverzeichnisse/pruefungsphase-september
The current examination regulations can be found here: https://www.hochschule-rhein-waal.de/en/university/organisation/statutes-and-regulations/examination-regulations/technology-and-bionics