Overview of upcoming events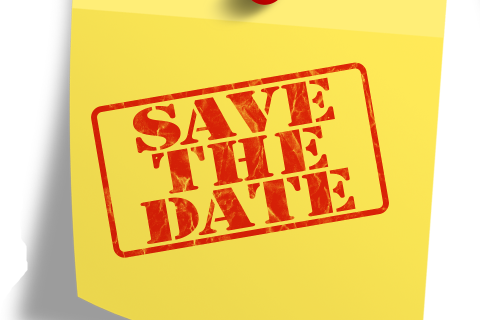 Alumni Talk Psychology with Katrin Stierle 
Which career opportunities are possible with a degree in psychology (industrial and organizational psychology)? Find out in the Alumni Talk with Katrin Stierle!
Katrin Stierle first completed her bachelor degree in psychology and graduated with the master International Management and Psychology in 2021. She works in HR Management at HSR GmbH in Neukirchen-Vluyn.
She will talk about her career path, her current tasks at HSR, address what skills are important for working in HR Management and answer your questions. There will also be time for networking after the talk: take the opportunity for a personal exchange in a relaxed atmosphere - drinks will be provided!
The event will take place on Tuesday, May 17, 2022 at 4:30 p.m. in room 04 01 305 (seminar room 8) on the Kamp-Lintfort campus (duration 60-90 minutes). To register for the event (binding registration) please send a short mail to alumni@hochschule-rhein-waal.de.   
Language: German
Alumni Initiative: HSRW MasterClass 2022 
Giving back – this is the idea of the Masterclass 2022! Three alumni of our university are organizing this special event for all of you.
Meet on June 8th 2022 on Campus Kleve Sanelisiwe Walterfang, Linh-Nga Tran and Rick Arnold Todze Simo to learn about career related topics and to network.
You can expect interesting key note speeches by our alumni:
A talk on Academic Excellence (Sanilisiwe Walterfang – Alumna of International Taxation and Law (B.A.); Economics and Finance (M.Sc.) working as a Finance Operations Manager @ quintly) 
A talk on Skills and Career (Linh-Nga Tran – Alumna of Electrical and Electronics Engineering (B.Sc.) working as a Software Engineer @ Google)
A talk on Purpose and Pursuit (Rick Arnold Todze Simo – Alumnus of Electrical and Electronics Engineering (B.Sc.) working as a SAP Basis Consultant @ Fujitsu)
Moreover, there is room for networking and coaching, time for your questions and a short keynote on entrepreneurship by Lea Büren from StartGlocal.
Drinks and snacks are provided for a nice atmosphere to network!
Date and Time: 8th June 2022, 2p.m. – 4p.m.
Location: Campus Kleve, Building 5A, ground floor, room 001 (seminar room 24)
Target group: all HSRW students and alumni
Language: English
Binding registration: Please send a short email to alumni@hochschule-rhein-waal.de to register. We need your registration to make an estimate for food and beverages.