Overview of upcoming events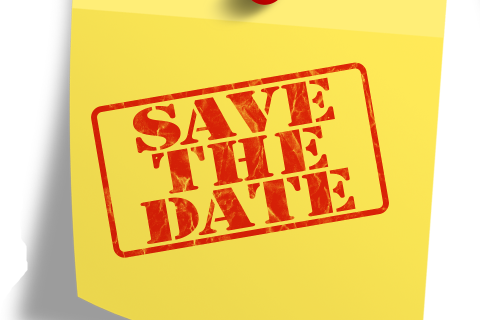 Alumni Happy Hour - monthly social meet-up 
Do you miss connecting with fellow alumni from all around the world and casually chatting about life, feelings, art, politics, science and the meaning of the universe? We thought so! And we know it's hard to schedule a meeting while everyone is busy with their new adventures, so we want to create this opportunity for you.
Our "Alumni Happy Hour" is a monthly online social gathering for all alumni of HSRW! The Alumni Relations team will moderate, prepare prompts and sometimes games to create a fun digital space for you to connect with old friends and possibly make new ones. All you need to do is click the link and be ready for some relaxing chats and new connections. If you want, you can even invite some old friends you have or haven't seen in a while.
Schedule for the next meetings:  
20 April at 5:30 p.m. CEST 
25 May at 5:30 p.m. CEST 
Please email alumni@hochschule-rhein-waal.de to sign up. We'll send you the link shortly before the event. We look forward to seeing you there!
Alumni Talk with Yu-Wun Kuo 11. May 2023 6:15 – 7:15 p.m. Campus Kleve
Yu-Wun Kuo is an Alumna of Sustainable Development Management M.A. After finishing her study in 2021, with her passion for sustainability and combating waste pollution, she joined Tomra Sorting GmbH as Trainee in Circular Economy Department. In her role, she focuses on plastic close-loop recycling solutions and the circular economy. In 2022, she changed the position internally to a new division – Tomra Feedstock, which aims to tackle the loophole of recycling and bring mixed waste plastics back into the loop.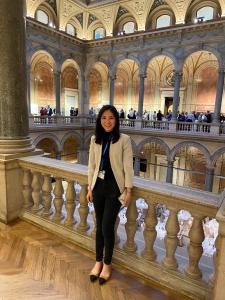 During the Alumni Talk, Ms Kuo will present her work in more detail and answer your questions. There will also be time for networking.
The event will take place on Thursday, May 11, 2023 at 6:15 p.m. in room 5A EG 001 on Kleve campus (duration 60-90 minutes). Please send a short email to alumni@hochschule-rhein-waal.de for binding registration.  
Key facts about the event
When: Thursday, May 11, 2023, 6:15 p.m.
Where: Campus Kleve, room 5A EG 001
Language: English
Alumni Meeting Bio Science and Health & QUSH, 12 May 2023 
Save the date: On May 12, 2023, the alumni meeting for Bio Science and Health and Qualität, Umwelt, Sicherheit und Hygiene will take place! All alumni, active students and staff of both programs are cordially invited to attend. 
Current Information: 
Start 6 p.m. 
Campus Kleve 
Program: Welcome, panel discussion with alumni, dinner and networking. 
For further planning we will need an estimate how many people will attend the event, so please register bindingly for the event here.