Words of the President at the beginning of 2022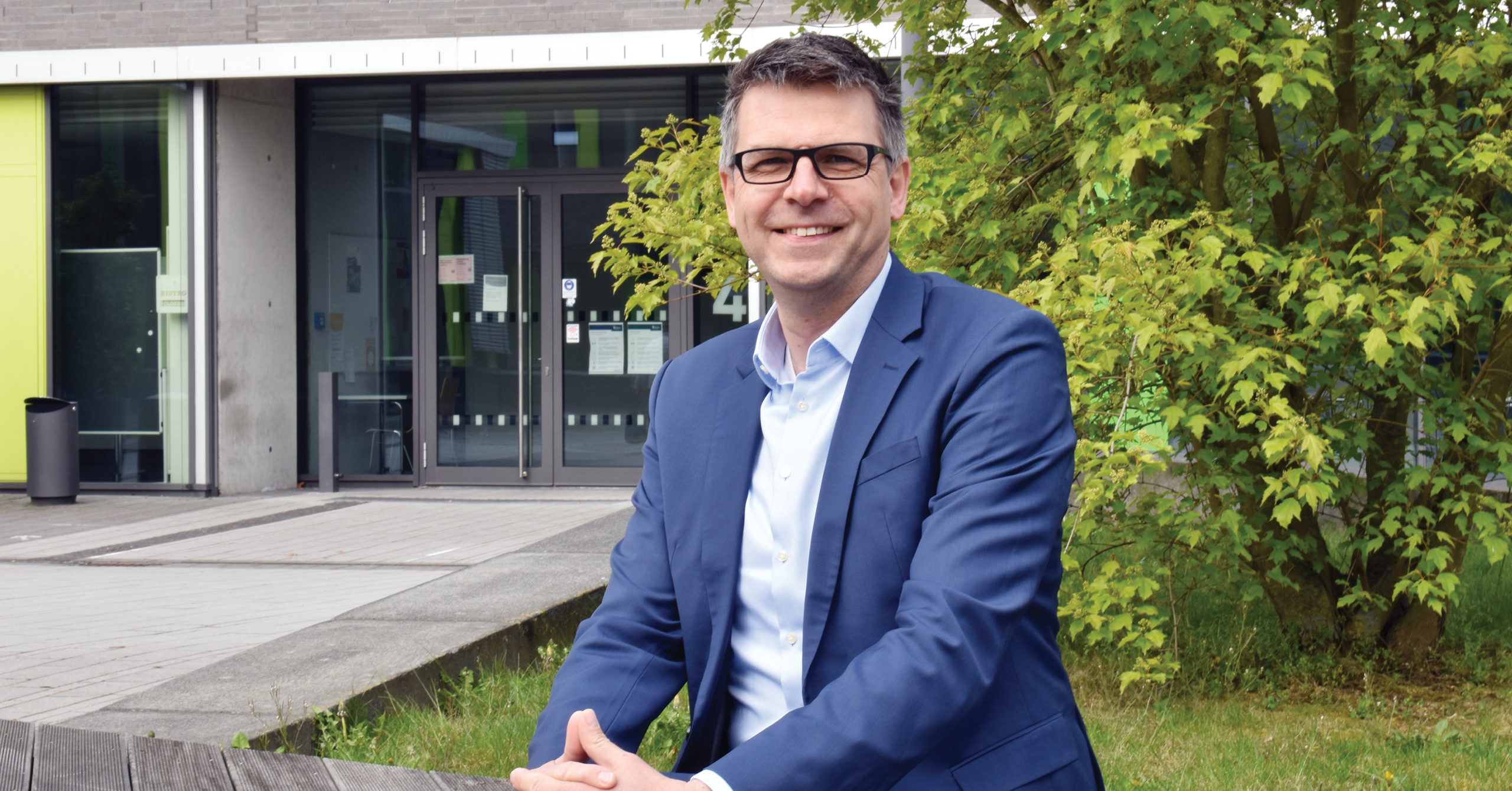 Dear Sir or Madam,
Dear professors, academic and non-academic staff,
Dear friends and supporters of Rhine-Waal University of Applied Sciences,
Dear students,
First and foremost, I would like to wish you a Happy New Year and much success, happiness and, of course, health in 2022.
For us at HSRW, 2021 proved once again to be quite an unusual year, with the pandemic still deeply affecting both our professional and private lives. It was also a very busy year that demanded much of our students, teachers, researchers and administrators than years past. Clearly, without your extraordinary engagement it would not have been possible to maintain our operations while still remaining hopeful for the future. Thus I would like to thank you all once again for your commitment, understanding and cooperation over the past year.
The new year continued where the previous year left off: with concerning reports about the new omicron variant and partially polarising demands for dealing with the current stage of the pandemic. But bear in mind: no radical changes for universities are currently expected to come from the government and local authorities at this time. We can thus assume that scheduled examinations will take place as planned.
And for summer semester 2022 the goal remains: in-person teaching should once again become the rule, not the exception. The pandemic will most certainly not be over by next semester. Nevertheless, you, dear students, can count on a near full return to in-person teaching in all degree programmes. We at HSRW will do everything in our power to ensure this happens. Thus I would like to encourage you again to return to your campus in Kleve or Kamp-Lintfort if you have not already done so, so that you can experience our University's campus culture, academic exchange and exciting conversations in person once again.
Many of you, both students and staff, have told me you are looking forward to returning to campus. Some, however, are still worried. I understand and empathise completely. We, the Executive Board, are taking your concerns very seriously. That is why we are planning a balanced approach for our return to campus and are coordinating each step transparently with representatives of various committees and interest groups, such as AStA, the Senate and staff councils, among others. We are also in close talks with the Coronavirus Task Force and our Occupational Safety team, who are both actively lending us their support. I can assure you that all decisions are being made only after carefully considering the various positions of those affected. In addition, the priority for all decisions is ensuring your health and safety.
The pandemic has had us firmly in its grasp and dominated the agenda for far too long. The time has coming for us to begin looking towards the future and focusing on other topics.
One important topic is the sustainability of our University. To that end, we will be developing a new Strategic Development Plan 2030 (SDP 2030, German: HEP 2030) for HSRW, which, at its core, will address the critical question: How can we ensure Rhine-Waal University of Applied Sciences remains strong enough to tackle the challenges of the coming years? Ongoing crises – the pandemic, climate change, social inequality – are shaping societies across the globe in unprecedented magnitudes. At the same time, they shine a light on the special significance of science and research, both of which aim to generate valid data and fact-based discussions. Formulating viable answers and developing innovative solutions to the aforementioned issues is only possible through data and facts. This in turn places special responsibility on universities throughout Germany to help shape social transformation through knowledge-driven discourse. The Strategic Development Plan 2030 will define the contours of our University's future framework for fulfilling its social responsibility as well as key areas of focus over the next decade.
2022 will see us kick off the SDP 2030 development process and lay the cornerstone for the current and future strategic development of Rhine-Waal University of Applied Sciences. As for "who we are", this question has already been addressed by our mission statement: "We are ambitious. We have the courage and passion to be different! Finding solutions motivates us more than discussing problems. We are open to new paths, we reflect on our actions, and we improve ourselves constantly through our experiences. We also actively seek out feedback from everyone affected by this process, both on and off campus." I look forward to another year of working together with all of you, with trust and success.
Stay healthy!
Dr Oliver Locker-Grütjen
President of Rhine-Waal University of Applied Sciences